Select Your Sponsorship Level Here!
We are so grateful for the corporate and organizational sponsorships we receive that allow us to reach and represent so many LGBTQ+ Hoosiers.
There are many options to choose from when deciding how to financially support Indy Pride. 
HERE
 you will find our sponsorship packet for 2023. If after looking at the packet you are still interested in becoming a sponsor please visit 
HERE 
for a complete list of options and to sign up.  If you would like, we can customize a package just for you, please email 
[email protected]
.
Ways to Give
We appreciate your desire to benefit the community by giving to Indy Pride, Inc.! There are many ways to give to Indy Pride, and donations are tax deductible.
Become a Member
Pride Memberships are now free! Click below to find out more information and become a member.
join Today
Event Sponsorship
This is a great way to get recognized for your commitment to the Indianapolis LGBTQ community! We put on many events throughout the year, ranging in attendance from small gatherings all the way up to our yearly festival, which brought in over 50, 000 attendees in 2017. Contact [email protected] for sponsorship opportunities!
Shop with Amazon Smile
When you click the link below, you'll pay the same prices and shop the same products you normally would at Amazon, except they'll also make a donation to Indy Pride! Simply select Indy Pride as your non-profit and they'll make a donation to us on your behalf.
Shop
What Your Sponsorship Supports
Best known for the yearly Indy Pride Festival and Parade, which has expanded to a month-long schedule of events celebrating every aspect of our community, Indy Pride, Inc. does philanthropic work throughout the year to support many organizations throughout Central Indiana.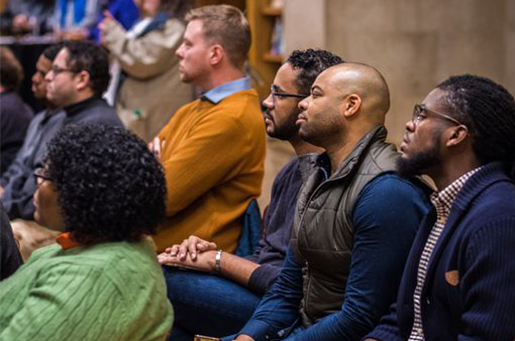 Community Events
Indy Pride is committed to giving back and creating safe spaces for the Indianapolis LGBTQ+ Community. With events like the Indy Pride Festival and Parade, the LGBT Film Festival and the Indy Pride Career Fair.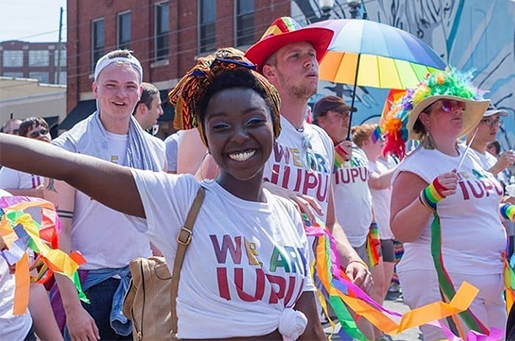 Educational Programming
We provide opportunities to partner with organizations to address issues concerning the LGBTQ+ Community. In the past, we have held seminars on gender identity, LGBTQ+ history, transgender health issues, and many other topics.