The heart and soul of Indy Pride are volunteers.
Since the beginning, Indy Pride has thrived due to the hard work, determination, and passion of it's volunteers. Since the early 1980's, Pride has spread across Indiana because of brave, selfless people who came out of the closet and organized so that we can build a strong community.
You can join their legacy and volunteer with Pride! There are multiple opportunities throughout the year and during summer Pride festivities. Please email
[email protected]
to get involved.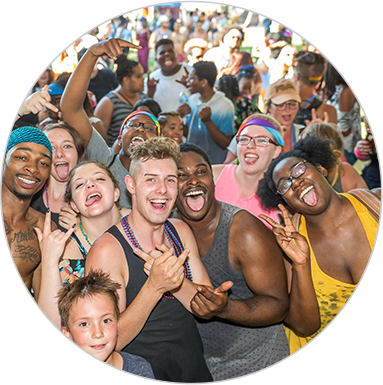 Volunteer
To volunteer for the 2022 Indy Pride Festival, Parade, or other Pride event please register by clicking the link below.
Sign up