Hampton Inn Northwest – $139.00


Hampton Inn Airport – $170.00










About Midwest Sports & Social Complex
Midwest Sports & Social Complex
is a comprehensive softball complex that's easily accessible from the interstate. Midwest Sports & Social Complex is designed with the serious sports-lover in mind: ten softball diamonds, eight sand volleyball courts, four full-sized soccer fields, outdoor seating, batting cages, full-service bar, and spectator decks. For those families with children, you can find a full-service restaurant and playgrounds.
The facility is the choice of several tournaments, in no small part because of the proven track record for quality service and amenities, unparalleled by any other sports or social facilities in Indiana. Player or spectator, you will be pleased.
The Indy Experience
Indianapolis is a great city with many things to do in addition to the local bars and restaurants. From hanging with friends at a happy hour and talking in a show to staying active and dancing 'til dawn. Your Indy Experience can be all this and much more!

No matter where you stay, you will be close to several LGBTQ-owned and welcoming bars and restaurants, including Greg's, Olly's, Metro Nightclub & Restaurant, Tini, English Ivy's, and much more.
Regardless of your interests, you are sure to experience all the fun Indianapolis has to offer. There's a place for everyone.

The downtown area is safe, clean and welcoming. We were, after all, the host to the Super Bowl XLVI in 2012 and are headquarters to the NCAA, USA Gymnastics, the Colts, Indy Fuel, the Pacers and the Indianapolis Indians.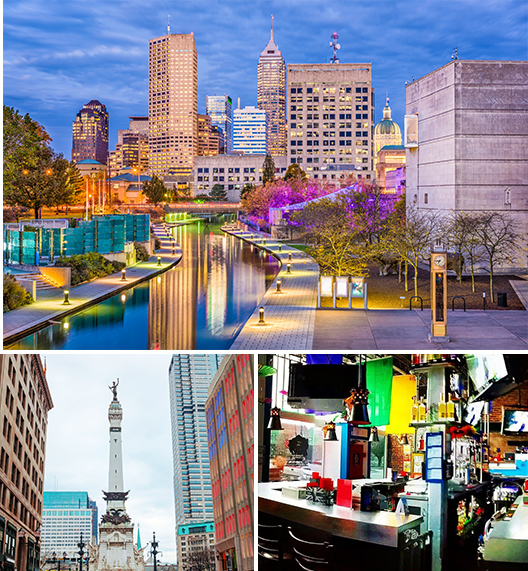 No team? No problem!
If you do not have a team to play with and are interested in being placed on a pick-up list, go to this link: