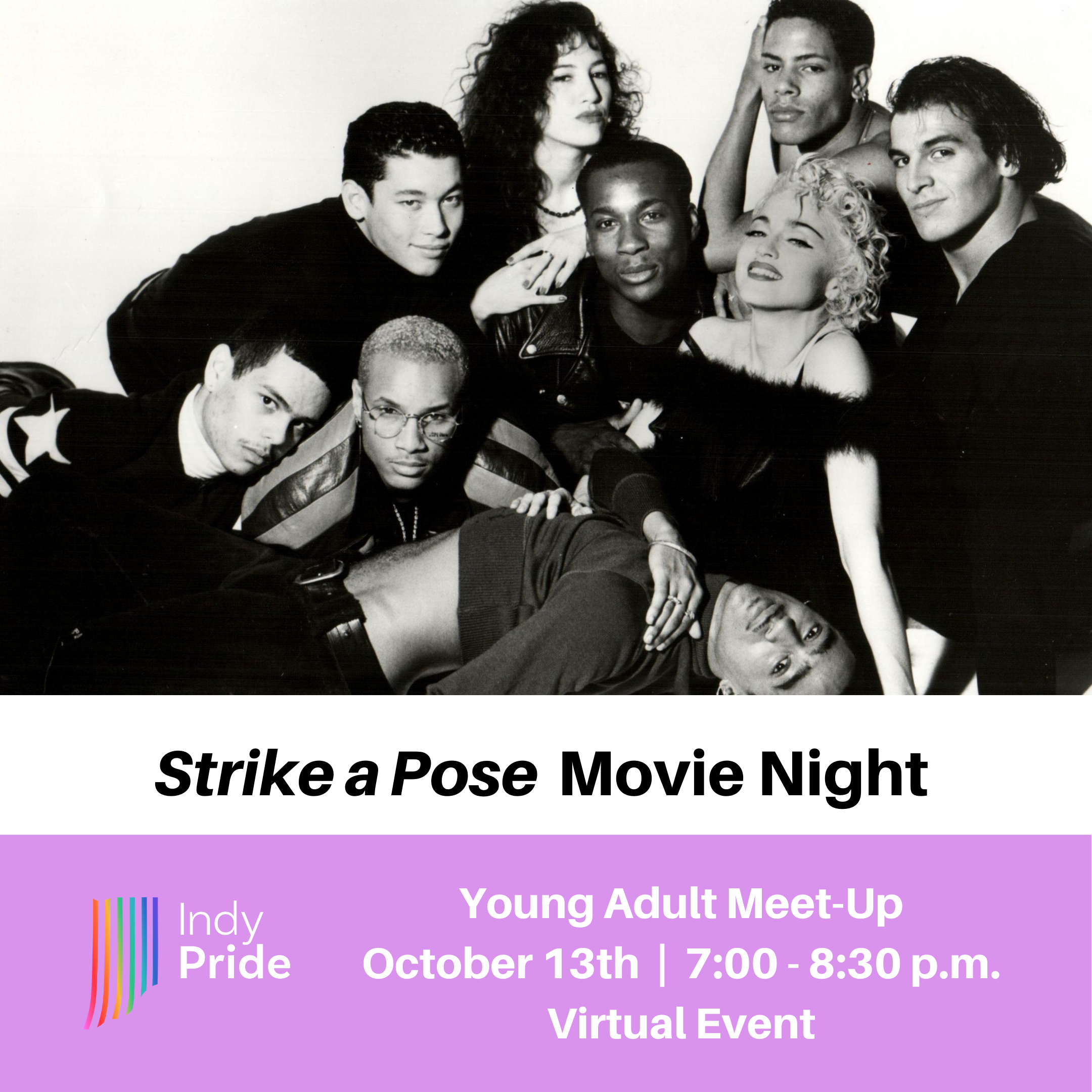 Young Adult Meet-Up: Strike a Pose – Movie Night
Virtual Event
October 13, 2020
7:00 pm - 8:30 pm
? In 1990, seven young male dancers – 6 gay, 1 straight – joined Madonna on her most controversial tour. On stage and in the iconic film Truth or Dare, they showed the world how to express yourself.
Now, 25 years later, they reveal the truth about life during and after the tour, when they were ambassadors to the world on behalf of the LGBT community during the height of the AIDS epidemic. STRIKE A POSE is a dramatic tale about overcoming shame and finding the courage to be who you are.
Nominated for the Panorama Audience Award and the Teddy Award for Best Documentary at the Berlin International Film Festival. Placed in the Top 20 Audience Favorites at the Hot Docs Canadian International Documentary Festival.
"A loving, honest portrait of these men who were world-famous for a bright moment, and most importantly, what happens after the limelight goes away." – Katie Walsh, The Los Angeles Times.
Film Description from Kanopy.
? Movie will start at 7:00 p.m.! Grab a snack and a beverage to enjoy the movie.
? Click the "Get Tickets" button to RSVP . This event is FREE to attend.
? A link to access the online screening event will be sent out via email 30 minutes before the event starts. You will need a laptop, desktop, or smartphone device to view the movie.
? To request an ASL interpreter for this event, please email [email protected]
?️‍? About Indy Pride Young Adult Meet-Up (YAMU)
YAMU is a space created for young adults (20 -30 somethings) to build community in a substance free environment. YAMU hosts events every 2nd Tuesday of the month for young adults to enjoy new experiences and meet new people. If you are interested in joining the YAMU listserv, please email [email protected]
Indy Pride supports healthy lifestyle choices and resources for our community members. If you or someone you know would like support or resources to quit tobacco, visit our friends at www.quitnowindiana.com or call their hotline at 1-800-QUIT-NOW.
Get Tickets
Other Events You May Like