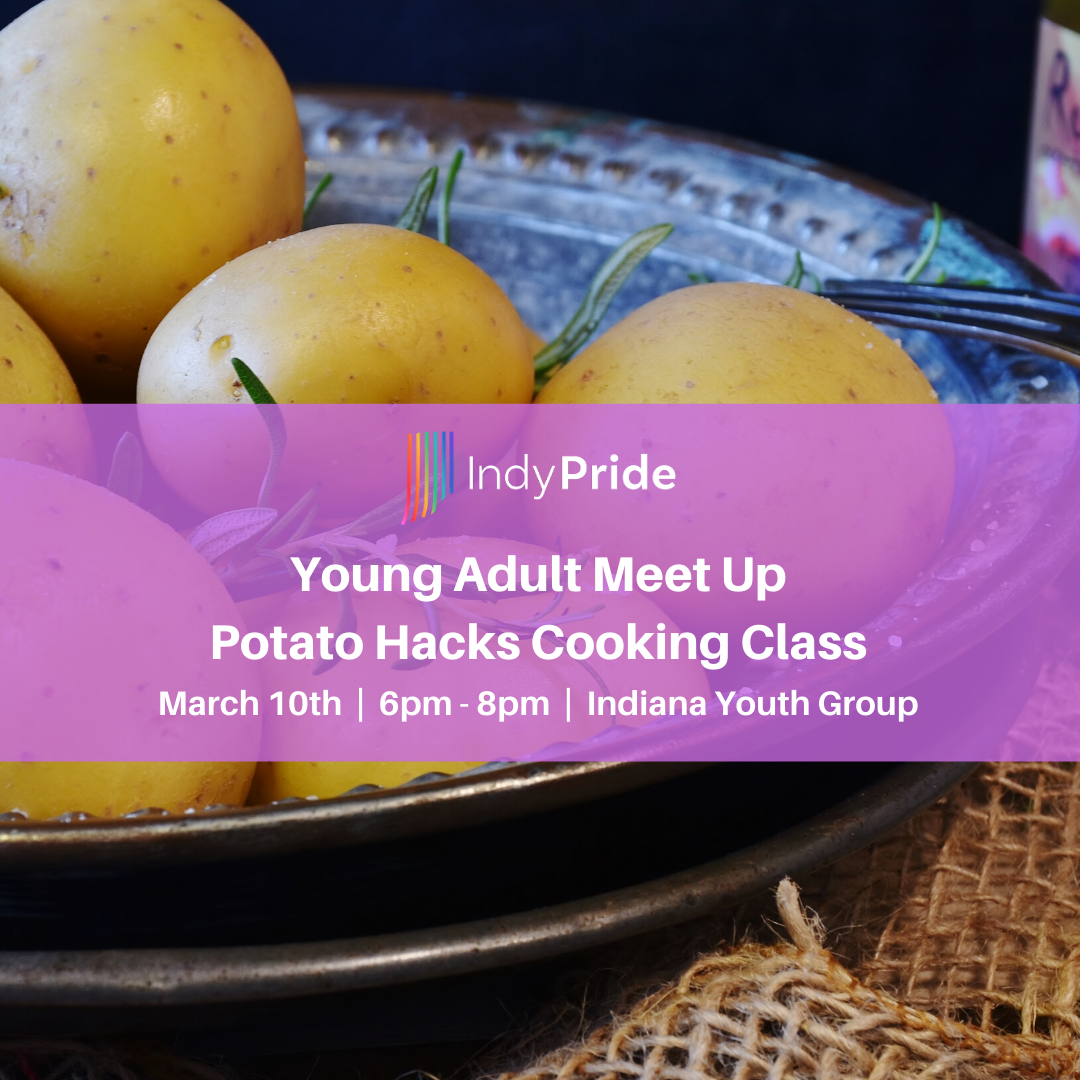 Young Adult Meet Up: Potato Hacks Cooking Class
Indiana Youth Group
March 10, 2020
6:00 pm - 8:00 pm
#YAMU
brings you some new tricks for the kitchen!
Name a more simple and lovable ingredient than a potato. We'll wait. ? Learn three easy and new recipes to change up the way you cook this starchy treat.
Our featured chef will be Scott Janz. Scott works professionally at Arts for Learning as the Director of Artist Programs. Before working at Arts for Learning, he served as a culinary educator and coordinator for programs that taught young people reentering from prison culinary job training. He has over 8 years of combined experience in culinary education, catering, and restaurant management.
? Please RSVP using the "Get Tickets" button above to let us know how much food to prepare!
Get Tickets
Other Events You May Like