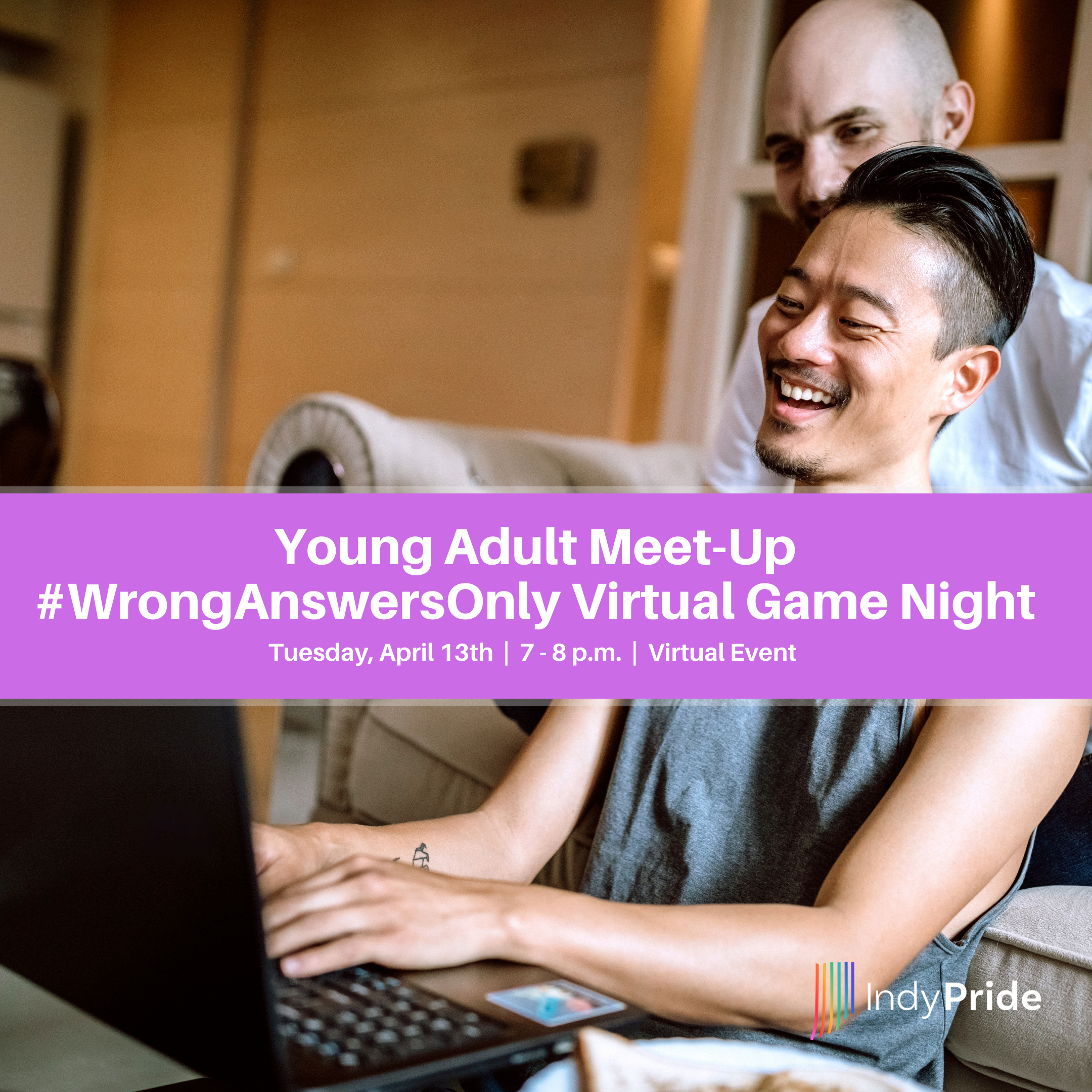 YAMU #WrongAnswersOnly Virtual Game Night
Virtual Event
April 13, 2021
7:00 pm - 8:00 pm
Most games want you to provide the correct answer. However, to win this game, you will need to provide #WrongAnswersOnly. Think Apples to Apples combined with terrible, yet hilarious memes.
For each round one person will serve as the judge, the judge will select a question or meme of their choosing for each player to provide the best wrong answer to the question or scenario. The judge will select the best wrong answer (or most funny response) each player will provide.
You will need these in order to play:
💻 Computer or smartphone to access the event
😆 A great sense of humor or being okay with laughing at yourself and others
Winners of Wrong Answers Only will receive a $25.00 Gift Card to Baby's Restaurant.
May the best meme-loving human win.
🎟 RSVP using the "Get Tickets" button to get the details on your calendar.
🤟 To request an ASL interpreter, email tbarbour@indypride.org.
📩 You will receive the link to join the event via email 1 hour prior to the event start time.
ABOUT INDY PRIDE YAMU
YAMU is a space created for young adults 18 to 30s to network, make new friends, and build communityYAMU hosts events every 2nd Tuesday of the month for young adults to enjoy new experiences and meet new people. If you are interested in joining the YAMU listserv, please email tbarbour@indypride.org.
Indy Pride supports healthy lifestyle choices and resources for our community members. If you or someone you know would like support or resources to quit tobacco, visit our friends at www.quitnowindiana.com or call their hotline at 1-800-QUIT-NOW.
Get Tickets
Other Events You May Like