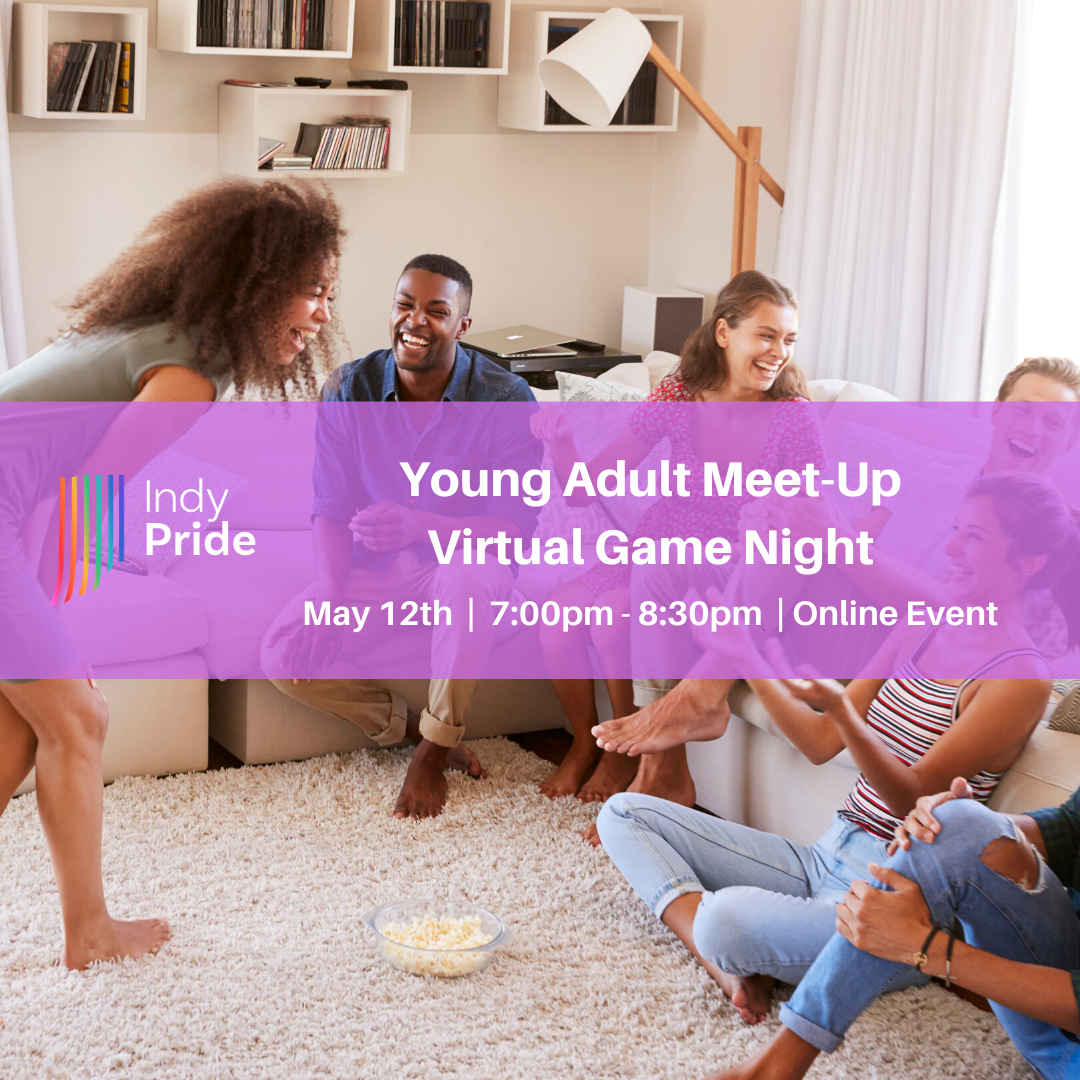 YAMU: Virtual Game Night
Virtual Event
May 12, 2020
7:00 pm - 8:30 pm
Is it an object? Person? Place? Join us for a charades game night that might take getting a little creative to win.
For this game night, participants will be grouped into small teams. One person from each team will volunteer to give clues on a selected topic by the moderator. Each team will have the choice to receive their hints given by a phase, picture, or acting it out per round. There are 3 rounds + 1 bonus round where teams can wager their points for a bigger win! Each correct answer is worth 5 points.
A few things you will need to play:
👨‍💻 Access to Zoom via computer or phone
📓 Paper
✏️ Pencil or pen
🎟 RVSP for the game night via the "tickets" button. We will choose teams once we gather together on the Zoom Call. Space is limited to 15 participants.
🍿Grab a drink, snacks, and game on!
🤟 If you would like to request an ASL interpreter for this event, please contact tbarbour@indypride.org.
About Indy Pride Young Adult Meet-Up (YAMU)
YAMU is a space created for young adults 18-30ish to build community in a substance free environment. YAMU hosts events every 2nd Tuesday of the month for young adults to enjoy new experiences and meet new people. If you are interested in joining the YAMU listserv, please email tbarbour@indypride.org.
Get Tickets
Other Events You May Like