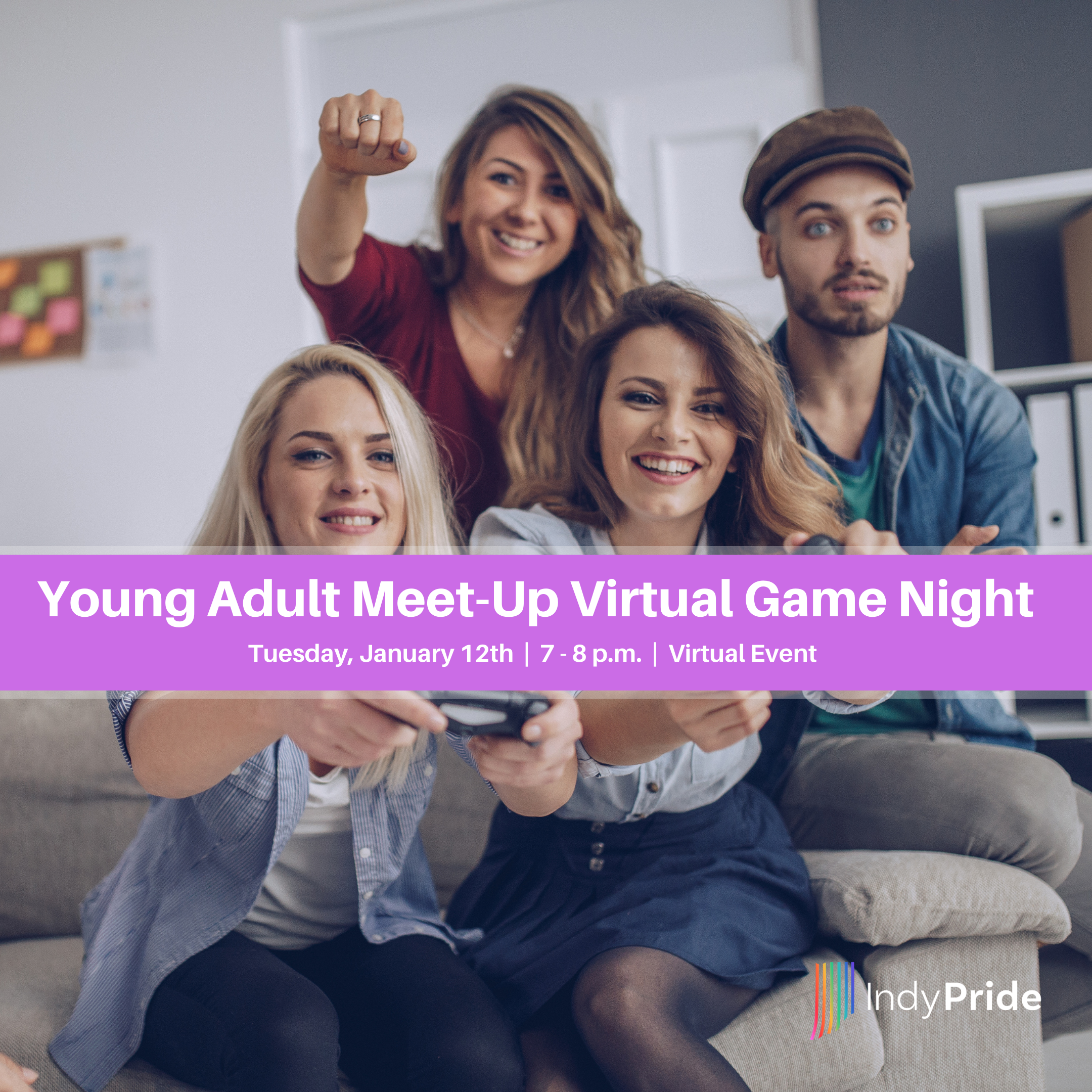 YAMU Virtual Game Night
Virtual Event
January 12, 2021
7:00 pm - 8:30 pm
Join Indy Pride Young Adult Meet-Up (YAMU) for a virtual game night. This is our kick-off event for the new year. We are excited to connect with you for an evening of mingling and games. During the event, we will be playing a variety of JackBox.tv online games.
You will need a computer or smartphone device to access the event and to play the online games.
Before we begin the game night, we want to hear from you. What type of events would you like to see YAMU host this year? Share your ideas at the event or take two minutes to complete our program survey.
? RSVP using the "Get Tickets" button to get the details on your calendar and to receive the link to join the event.
? To request an ASL interpreter, email [email protected]
? You will receive the link to join the event via email 1 hour prior to the event start time.
ABOUT INDY PRIDE YAMU
YAMU is a space created for young adults 18 to 30s to network, make new friends, and build community. YAMU hosts events every 2nd Tuesday of the month for young adults to enjoy new experiences and meet new people. If you are interested in joining the YAMU listserv, please email [email protected]
Indy Pride supports healthy lifestyle choices and resources for our community members. If you or someone you know would like support or resources to quit tobacco, visit our friends at www.quitnowindiana.com or call their hotline at 1-800-QUIT-NOW.
Get Tickets
Other Events You May Like