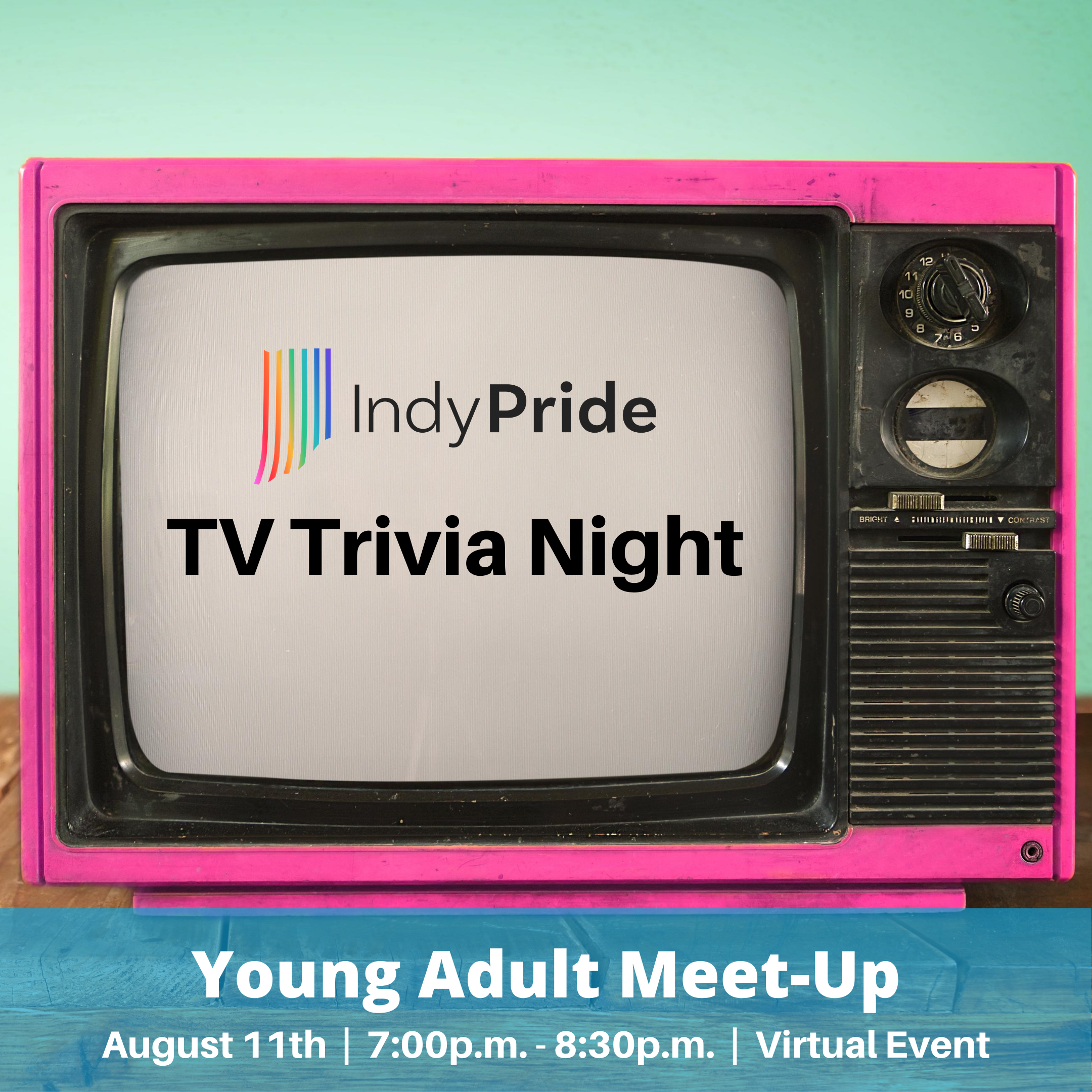 YAMU TV Trivia Night
Virtual Event
August 11, 2020
8:00 pm - 9:30 pm
? What is the name of the fictional town in Indiana, where "Parks and Recreation" is set? "Snoopy" from the show "Peanuts" is what breed of dog? What is the name of Doug's crush in the TV cartoon series "Doug"?
For answers to these important questions and more, join us for TV Trivia Night! Gather in teams of four participants for the chance to win fabulous prizes and, most importantly, bragging rights.
? Trivia categories include: LGBTQ+, Cartoons, Fantasy, Drama and Comedy.
⏰ Trivia begins at 7:15p.m.
? Click the "Get Tickets" button to register your team. You will receive details on how to access the trivia game via Zoom an hour before the event.
? ASL Interpreter provided upon request. Please email [email protected]
About Indy Pride Young Adult Meet-Up (YAMU)
YAMU is a space created for young adults 18-30ish to build community in a substance-free environment. YAMU hosts events every 2nd Tuesday of the month for young adults to enjoy new experiences and meet new people.
If you are interested in joining the YAMU listserv, please email [email protected]
Get Tickets
Other Events You May Like