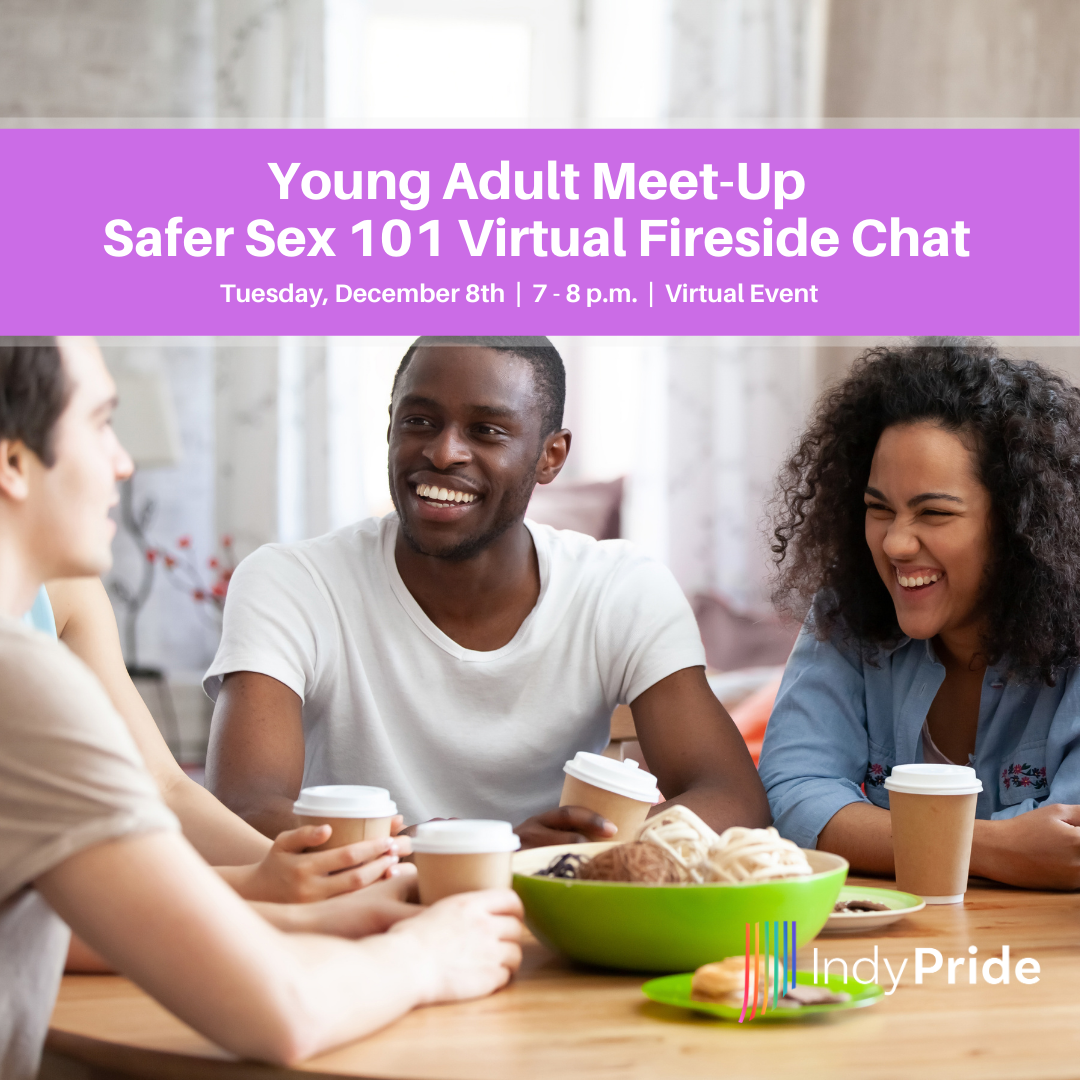 YAMU Safer Sex 101 Virtual Fireside Chat
Virtual Event
December 8, 2020
7:00 pm - 8:00 pm
Indy Pride Young Adult Meet-Up is hosting Safer Sex 101 in support of World AIDS Day (December 1st) to raise awareness of the HIV/AIDS epidemic and the fight to find a cure.
Safer Sex 101 will be a two-part conversation. The first, with BU Wellness Network program coordinators who will share information on HIV/AIDS, PrEP, and access to care.
The second part of the conversation will be hosted by Ahliah Bratzler, librarian consultant and Safer Sex educator. The discussion will provide inclusive sex education for adults with practical information and interactive activities.
🎟 To RSVP for this event click the "Get Tickets" button below. 
🤟 To request an ASL interpreter for this event, please email tbarbour@indypride.org.
📩 You will receive the link to access the event 30 minutes prior to the start of the event.
🏳️‍🌈 About Indy Pride Young Adult Meet-Up (YAMU)
YAMU is a space created for young adults (20-30 somethings) to build community in a substance free environment. YAMU hosts events every 2nd Tuesday of the month for young adults to enjoy new experiences and meet new people. If you are interested in joining the YAMU listserv, please email tbarbour@indypride.org.
Indy Pride is teaming up with QUIT NOW INDIANA to encourage healthy lifestyles for all members of our community with all Pride events being tobacco-free. For support and resources to quit tobacco, visit them at www.quitnowindiana.com or call 1-800-QUIT NOW.
Get Tickets
Other Events You May Like