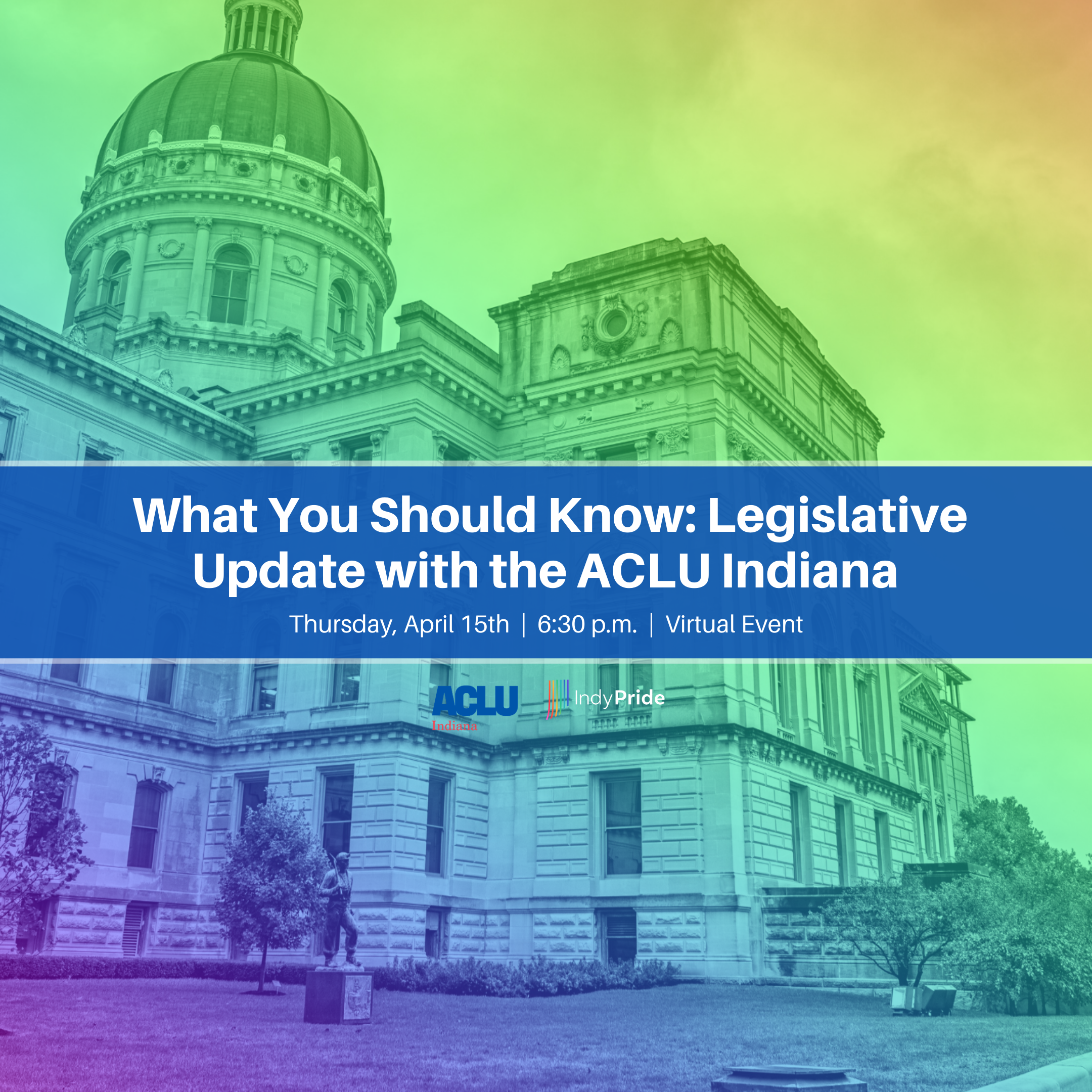 What You Should Know: Legislative Update with the ACLU Indiana
Facebook Live
April 15, 2021
6:30 pm - 7:30 pm
Join Indy Pride and the ACLU of Indiana for an informative update on the status of Indiana State legislation.
We want to bring you the facts about pieces of legislation that most impact our community.
Kit Malone, advocate and educator at the ACLU of Indiana will share…
information about key legislation
how you can track legislation
what you can do to hold lawmakers accountable
🎟 RSVP using the "Get Tickets" button to get the details on your calendar.
🎥 We will broadcast this program on Indy Pride Facebook Live.
🤟 If you would like to request an ASL interpreter for the event, please send an email to tbarbour@indypride.org.
ABOUT ACLU INDIANA
The ACLU of Indiana is dedicated to defending individual rights and enhancing and preserving liberties that are guaranteed in the U.S. and Indiana Constitutions and civil rights laws. Established in 1953 as the Indiana Civil Liberties Union (ICLU), the ACLU of Indiana adopted its current name in 2006.
Indy Pride supports healthy lifestyle choices and resources for our community members. If you or someone you know would like support or resources to quit tobacco, visit our friends at www.quitnowindiana.com or call their hotline at 1-800-QUIT-NOW.
Get Tickets
Other Events You May Like