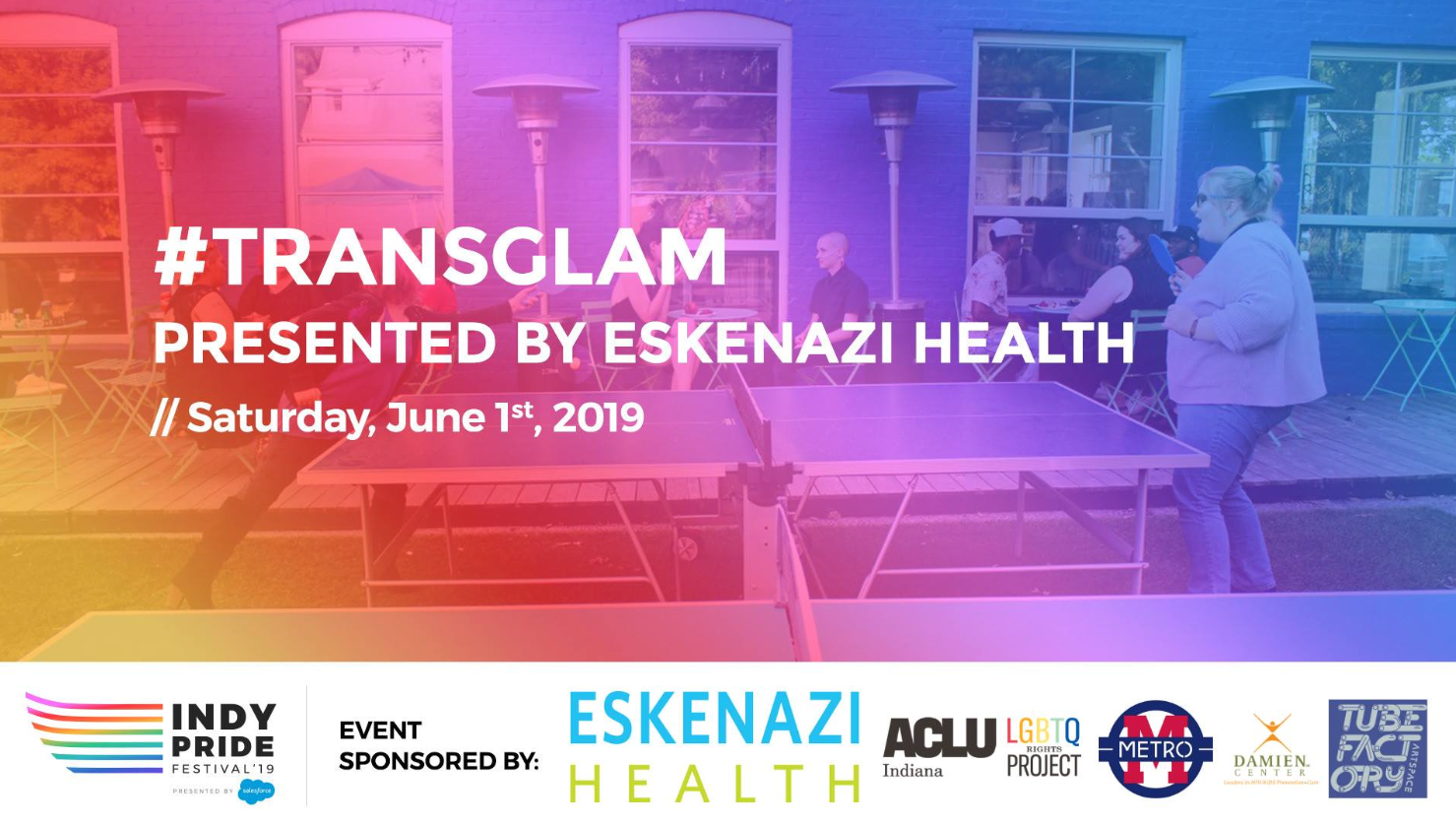 #Transglam Presented by Eskenazi Health
The Tube Factory
June 1, 2019
7:00 pm - 10:00 pm
On June 1st, Indy's trans community invites you to join us during Pride Week at the Tube Factory Artspace for #TransGlam – a free night of food, music, dancing, friendship and fun. Dance the night away or chill, socialize, enjoy some food and play games. The party starts at 7p.m.
What does your #TransGlam look like? A sparkly ball gown? A jean jacket and a t-shirt? A tux and a bow tie? Anything goes at this queer-formal dance. Bring a date(s), or come solo and show off your style and your moves! Everyone is welcome at #TransGlam.
This event is absolutely free to attend! Click here to get the details on your calendar and to receive helpful information about the event.
Indy Pride is teaming up with QUIT NOW INDIANA to encourage healthy lifestyles for all members of our community with all Pride events being tobacco-free. For support and resources to quit tobacco, visit them at quitnowindiana.com or call 1-800-QUIT NOW.
Thank you to our sponsors!
Presenting
Eskenazi Health
Supporting
ACLU of Indiana: LGBTQ Right's Project
The Damien Center
The Metro
The Tube Factor
Other Events You May Like