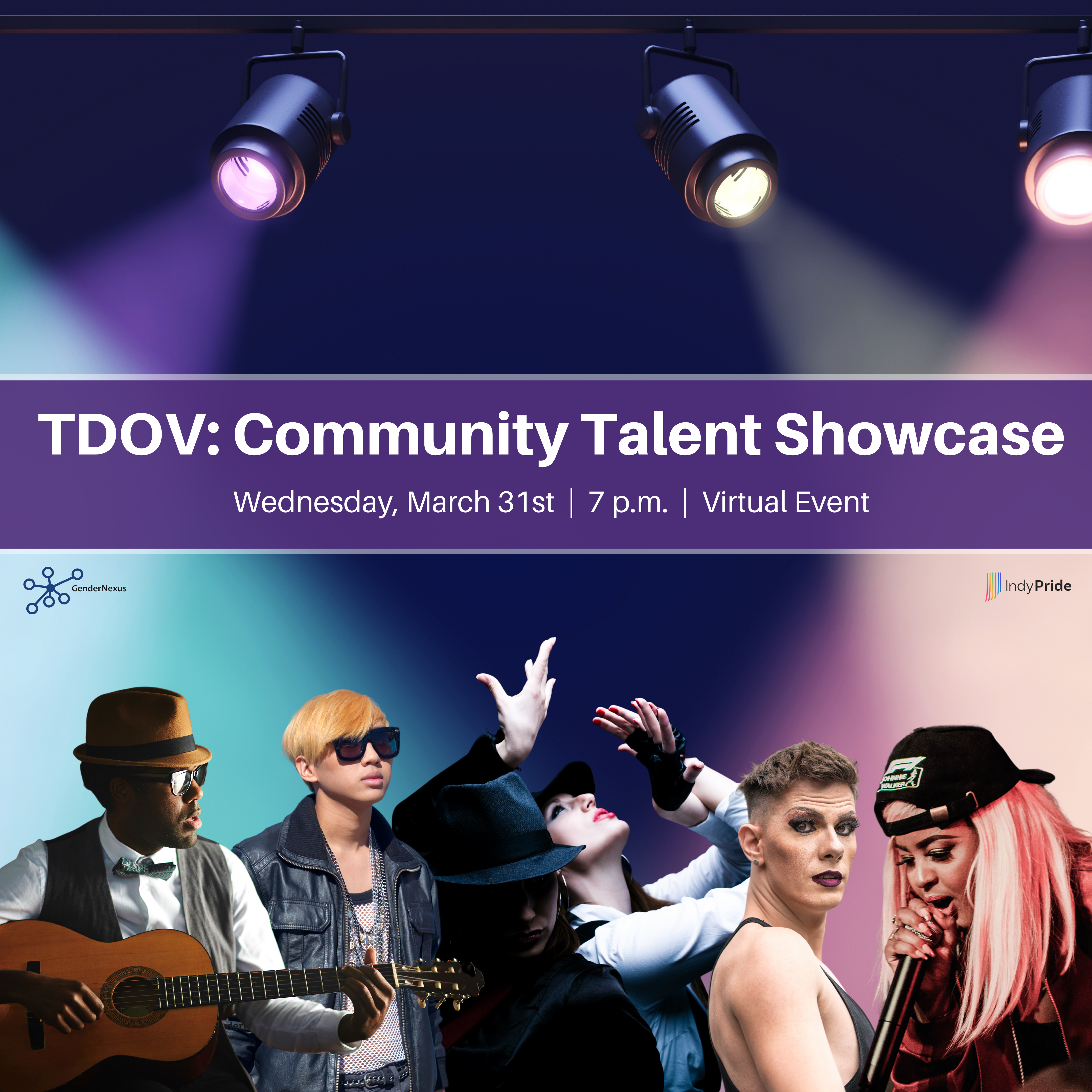 TDOV: Community Talent Showcase
Facebook Live
March 31, 2021
7:00 pm - 8:00 pm
Indy Pride is teaming up with GenderNexus to host a Community Talent Showcase in celebration of Transgender Day of Visibility (TDOV)!
Join us on Wednesday, March 31st at 7 p.m. to experience an artist showcase featuring trans and non-binary talent in our community.
Performances will feature singer-songwriters, poets, musicians, and more.
Keep an eye on the Indy Pride (@indypride) and Gender Nexus (@gendernexus) social media accounts to see the full line-up of featured artists for the event.
? This event will be broadcasted via Indy Pride Facebook Live. Be sure to like Indy Pride on Facebook so you receive the notification when we go live.
? RSVP using the "Get Tickets" button to get the details on your calendar.
? To request an ASL interpreter for this event, please email [email protected]
Learn more about GenderNexus and support the work they are doing to support the trans and non-binary community at GenderNexus.org.
Indy Pride supports healthy lifestyle choices and resources for our community members. If you or someone you know would like support or resources to quit tobacco, visit our friends at www.quitnowindiana.com or call their hotline at 1-800-QUIT-NOW.
Get Tickets
Other Events You May Like