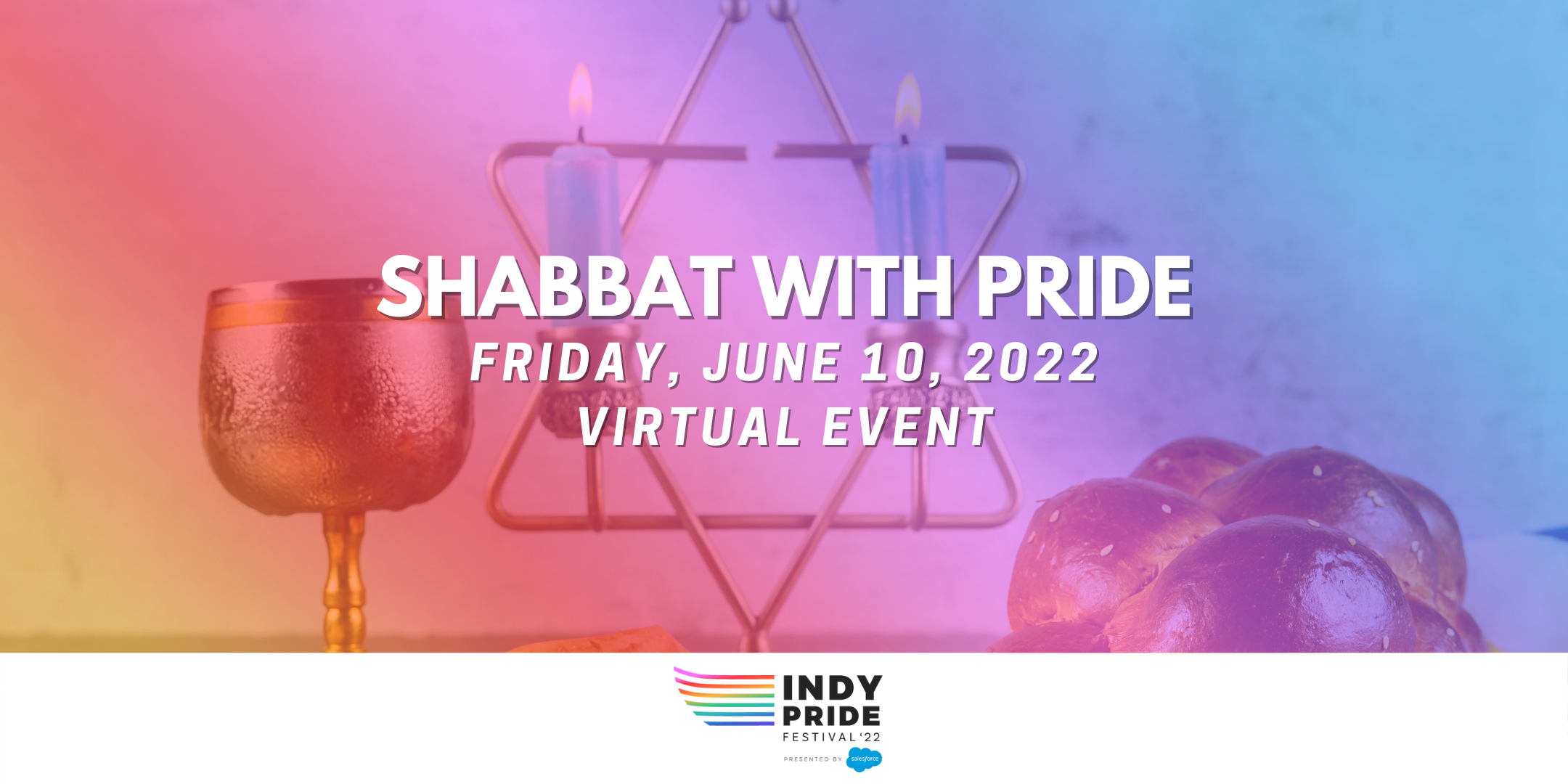 Shabbat with Pride
Virtual Event
June 10, 2022
5:00 pm - 5:45 pm
Come celebrate Shabbat (the Jewish Holy day)! 
From just before sundown every Friday until after sundown Saturday, Jews observe the Sabbath, the Jewish holy day. To celebrate the diversity of our various communities, the Greater Indianapolis Jewish community and Indy Pride have partnered together to host an official Friday evening VIRTUAL Shabbat service.
Enjoy a brief virtual service featuring Indianapolis synagogue Rabbis and other guests, where we will celebrate the values of inclusivity, individuality, and dignity. After the service, we will have the opportunity to schmooze at a virtual o'neg, an informal community gathering to connect with one another.
You do not need to be Jewish to attend – come, learn and celebrate togetherness!

CLICK HERE to register for the Shabbat event and to receive the Zoom link
Stay tuned to our event page and social media (find us @indypride) for updates on this event.
Special thanks to the greater Indianapolis Jewish community for their partnership on this special event.
Indy Pride supports healthy lifestyle choices and resources for our community members. If you or someone you know would like support or resources to quit tobacco, visit our friends at www.quitnowindiana.com or call their hotline at 1-800-QUIT-NOW.
Get Tickets
Other Events You May Like