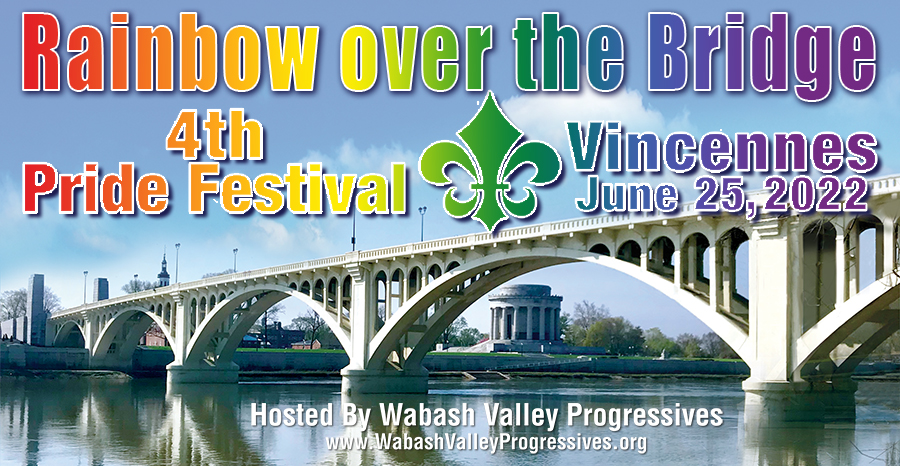 Rainbow Over the Bridge
Vincennes Riverwalk
June 25, 2022
Save the date June 25, 2022!
Rainbow over the Bridge 2022 Festival Information – Click here!
Wabash Valley Progressives celebrates Pride Month at the 4th Annual Rainbow over the Bridge festival at the Vincennes Riverwalk from 4-11 p.m. Join us for live music featuring local bands Buck Rogers Clark and The Randy's, and a family-friendly drag show and story time hosted by Brock Harder. Enjoy activities for families and kids, food, and vendors.
Other Events You May Like