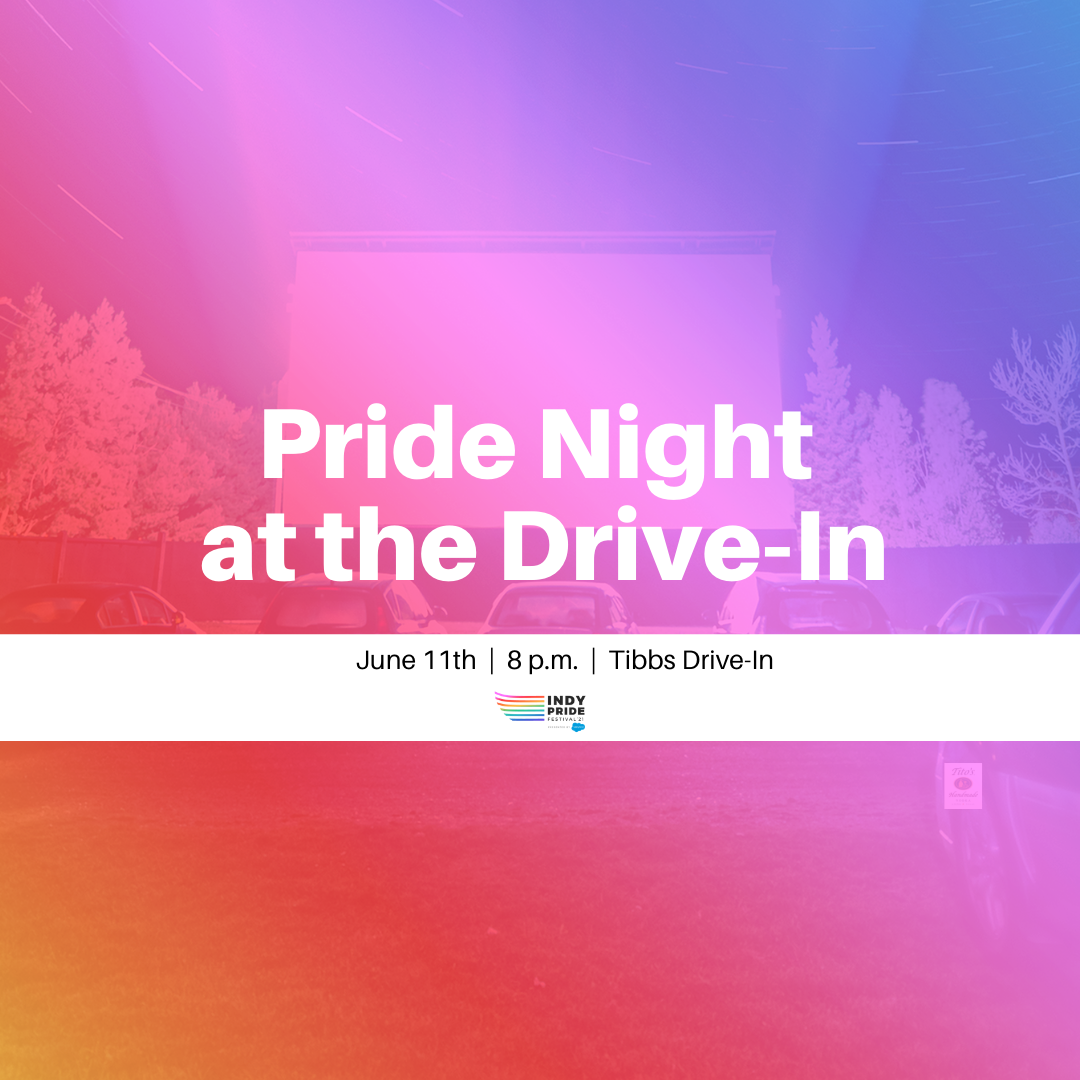 Pride Night at the Drive-In
Tibb's Drive-In Theatre
June 11, 2021
8:00 pm - 11:30 pm
Looking for an awesome opportunity to socialize in a safe way? Join us at Tibbs Drive-In on June 11th for our Pride Night at the Drive-In event!
Tibbs will be showing a double feature of new releases… ? The first feature of the evening will be Cruella and the second movie feature will be Raya and the Last Dragon.
? Tickets are $11 for adults and $6 for kiddos.
➡️ Tickets are now live at https://buytickets.at/tibbsdriveintheatre/530826 !!! ⬅️
Need help getting a ticket? Email [email protected]
Indy Pride supports healthy lifestyle choices and resources for our community members. If you or someone you know would like support or resources to quit tobacco, visit our friends at www.quitnowindiana.com or call their hotline at 1-800-QUIT-NOW.
Other Events You May Like