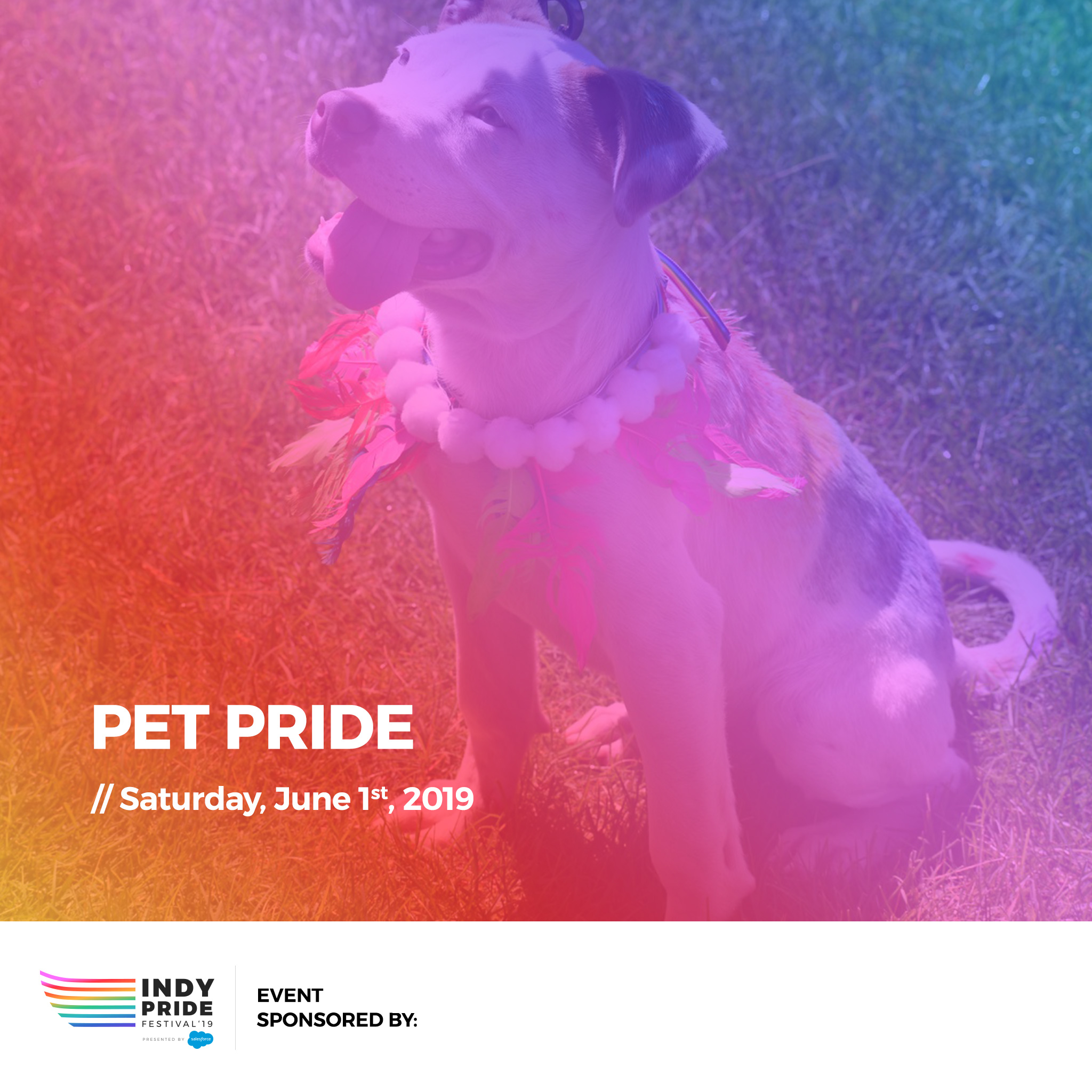 Pet Pride Presented by Elanco
Riverside
June 1, 2019
12:00 pm - 3:00 pm
One of the most adorable events on the Pride calendar is Pet Pride! Pet parents, local vendors, and the community gather for an afternoon of play and music centered around our loving animals. It is a highlight for many in our community who celebrate their Pride as both LGBTQ+ identified individuals and as pet parents.
In addition to our community members, we are also joined by local animal shelters, pet-centric business owners, and nonprofit organizations to engage with the community. Hundreds gather for this event and share their experiences on social media for the entire community to see.
This event is absolutely free to attend! Use this link to get the details on your calendar and to receive helpful information about the event. We look forward to seeing you in June!
Indy Pride is teaming up with QUIT NOW INDIANA to encourage healthy lifestyles for all members of our community with all Pride events being tobacco-free. For support and resources to quit tobacco, visit them at quitnowindiana.com or call 1-800-QUIT NOW.
Other Events You May Like