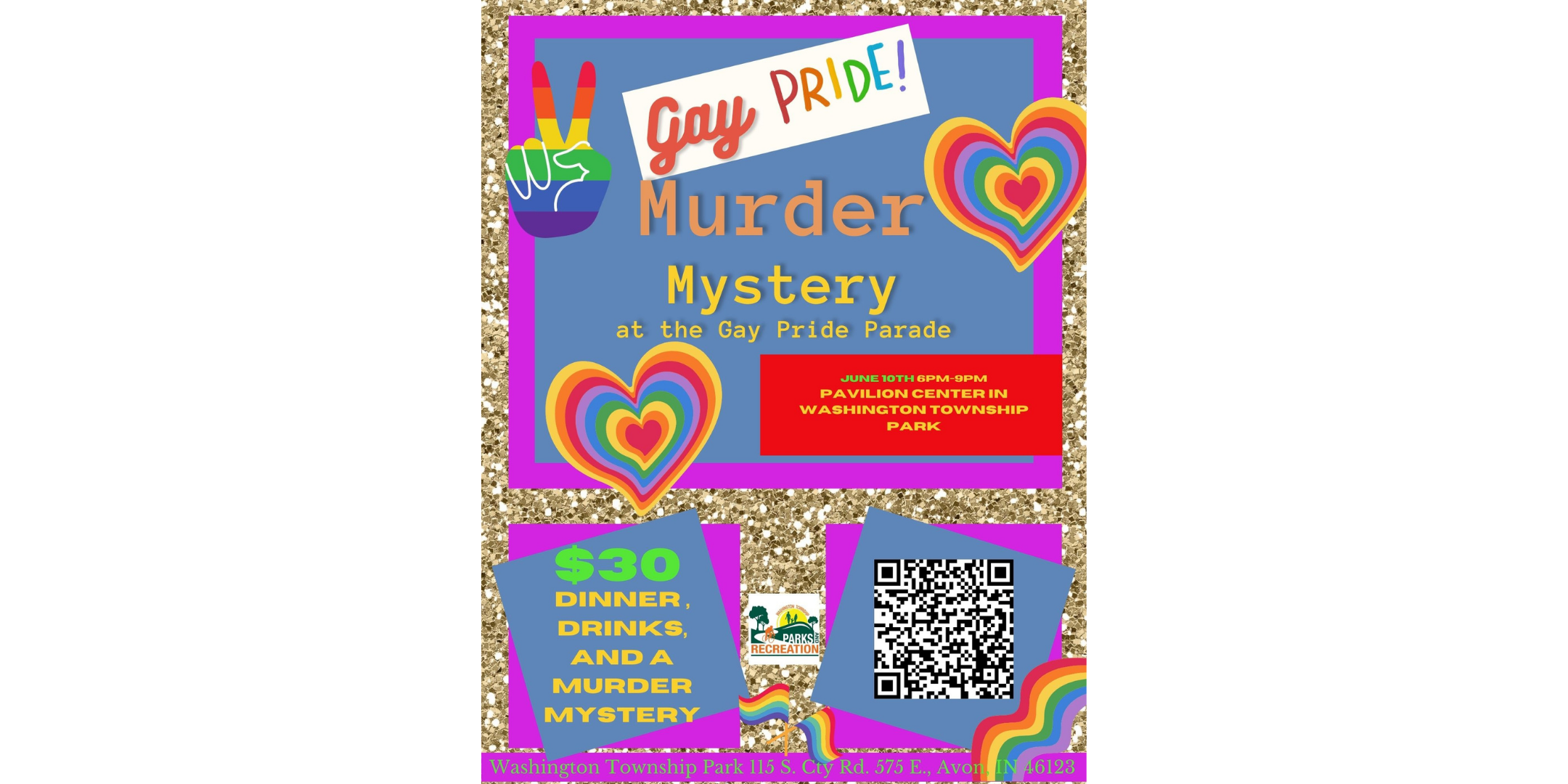 Murder at the Gay Pride Parade
Washington Township Park Pavilion
June 10, 2022
6:00 pm - 9:00 pm
Join us for our first ever Pride murder mystery dinner.
Picture this – With another successful year of a fantabulous Pride Parade in the books, the Pride board, committee, PFLAG, LGBTQ, Free Mom Hugs, Churches, drag Kings and Queens, Bears, Dykes, and Androgynous friends are all coming together to celebrate at the after parade Gayla party.
This parade was years in the making and so was all the drama!
Everyone is anxious to see who wins the best-decorated float. We worked so hard for this in-person event since the dreaded pandemic has finally let up. Register and we'll send you a list of roles to pick from. Tell us your top 3 picks and we'll do our best to accommodate. Roles include but are not limited to Drag Queens, Drag Kings, PFLAG, Mom Hugs, non-binary and transgender folk. We'll send out roles on May 20th so you have plenty of time to get in character. The event includes dinner and 2 drinks. Cash bar available.
THIS PROGRAM IS NOT FOR THE EASILY OFFENDED. THERE IS NO FOUL LANGUAGE, SEXUAL OR GORY DETAILS HOWEVER, IT IS A SATIRICAL REALITY TAKEN TO EXTREMES. THE MYSTERY IS NOT BASED IN REALITY. Register @ https://wtp.recdesk.com/Community/Program 
Get Tickets
Other Events You May Like