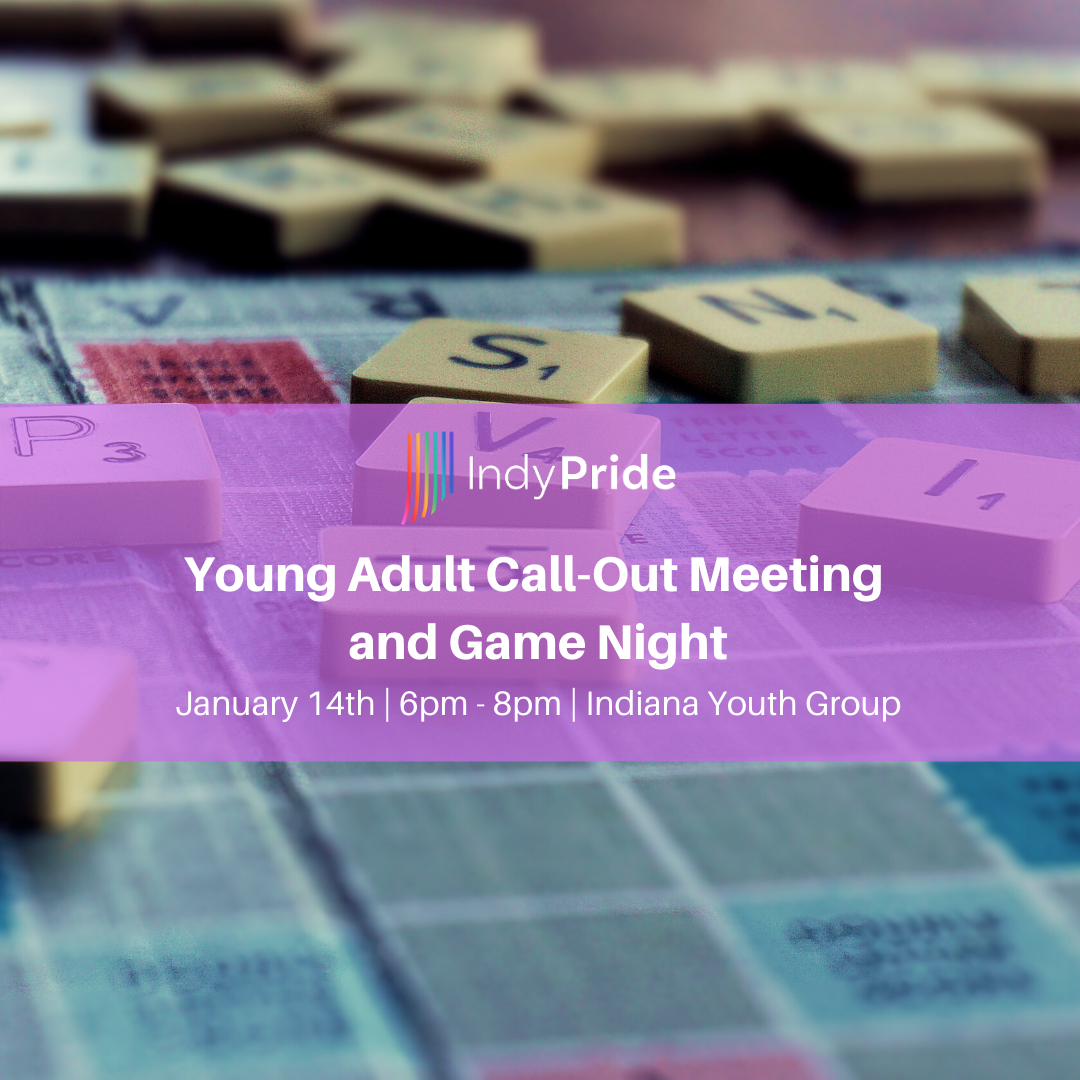 Indy Pride Young Adult Call-Out Meeting and Game Night
Indiana Youth Group
January 14, 2020
6:00 pm - 8:00 pm
Young Adult Meet-Up is new space we created for 18-30ish year old folks who are looking to make friends and share fun, sober experiences in community!
This is the call-out meeting to kick-off our monthly meetings and we need YOUR input to make this space awesome!
Refreshments will be served.
This event is free to attend!
Please RSVP using the "Get Tickets" button below so we know how many refreshments to provide.
Get Tickets
Other Events You May Like