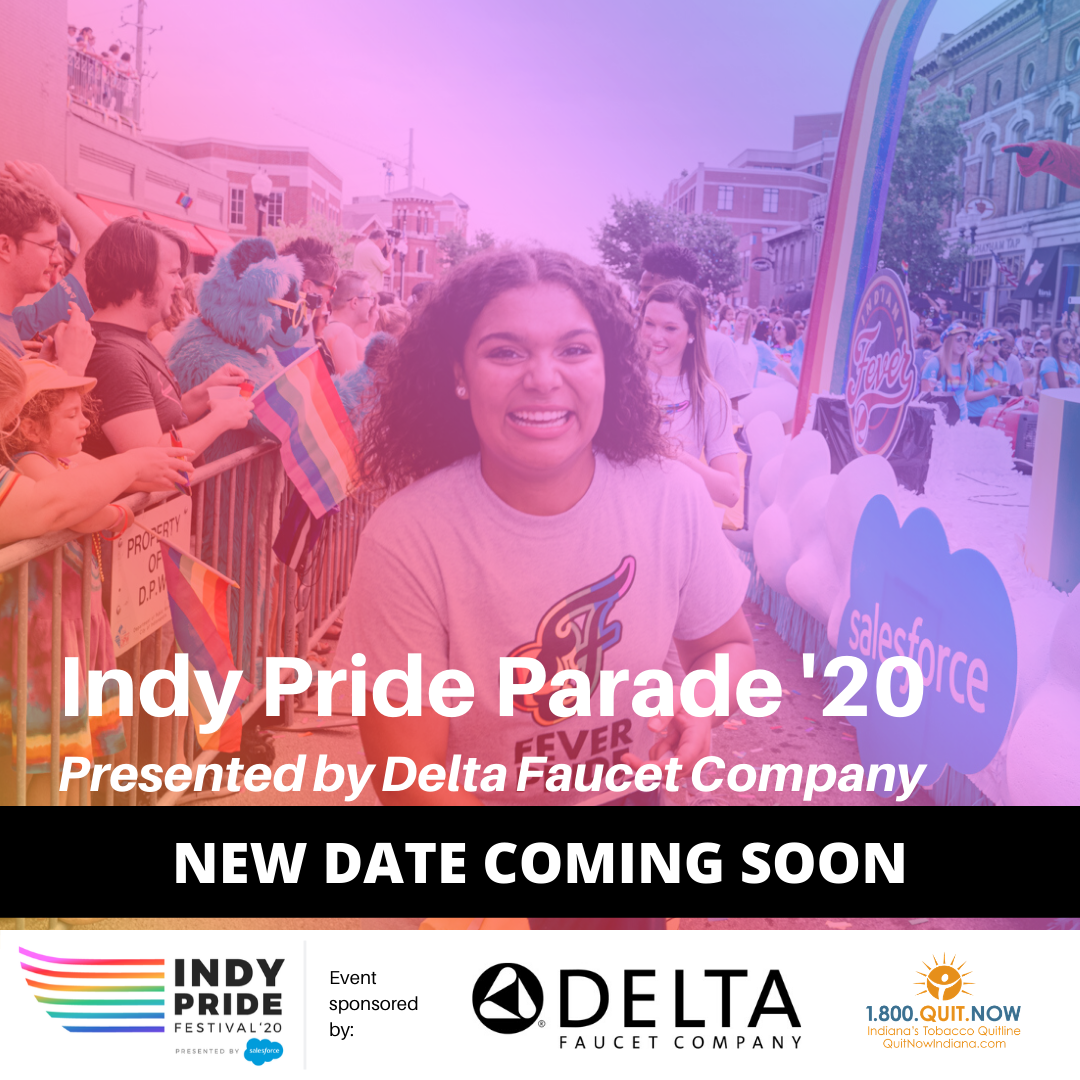 Indy Pride Parade '20 Presented by Delta Faucet
Massachusetts Ave.
June 13, 2020
10:00 am - 12:00 pm
–> NEW DATE COMING SOON<–
🏳️‍🌈 In 2002 under Gary Brackett's leadership, Indy Pride introduced the Cadillac Barbie Pride Parade which featured a float, an antique truck, a few drag queens, some antique cars, and several walking groups. The entire parade lasted 15 minutes.
Since then, it has grown to include well over 140 floats, vehicles, and walking groups, lasting nearly 2 hours! It has become one of the largest parades in Indianapolis and a testament to the hard work of the community to ensure our equality and celebrate Pride.
In the years since Pride first "came out of the closet," the exposure has created a massive change in the society of the city of Indianapolis and the state of Indiana. The battle is not won until everyone is equal but the Indy Pride Festival and the Indy Pride Parade are Indiana's symbol of a growing acceptance in our cultures. For more information about the history of Indy Pride and our Indianapolis LGBTQ+ community, visit our website here.
📣 This event is FREE to attend and all-ages are welcome!
⏰ The Parade will begin on the corner of Massachusetts Ave. and College Avenue at 10:00 a.m. and head south toward New York Street.
🚘 Information about parking suggestions and shuttle information will be released at a later date.
🎟 Use the "Get Tickets" button to get the details on your calendar and to sign up to receive helpful information about the event. You can also support Indy Pride here with an optional donation.
👥 Volunteering to work the Indy Pride Parade is an awesome opportunity for allies to show support for our community! If you and/or a group of your friends are interested in volunteering your time, please reach out to volunteers@indypride.org.
🤩 If you are interested in registering to have a float in the Indy Pride Parade, visit our website here for Parade float submission information.
Please help us to recognize and thank all of the sponsors that make our Indy Pride Parade possible: Conagra, Crowe Horwath, Delta Faucet Company, Enterprise, Eskenazi Health, Faegre Baker Daniels, Honda Manufacturing of Indiana, Metro Bar and Nightclub, NCAA, NextGear, Nordstrom, OneCause, Radio One, Radio La Grande, and Stanley Black and Decker.
Indy Pride is teaming up with QUIT NOW INDIANA to encourage healthy lifestyles for all members of our community with all Pride events being tobacco-free. For support and resources to quit tobacco, visit them at quitnowindiana.com or call 1-800-QUIT NOW.
Get Tickets
Other Events You May Like