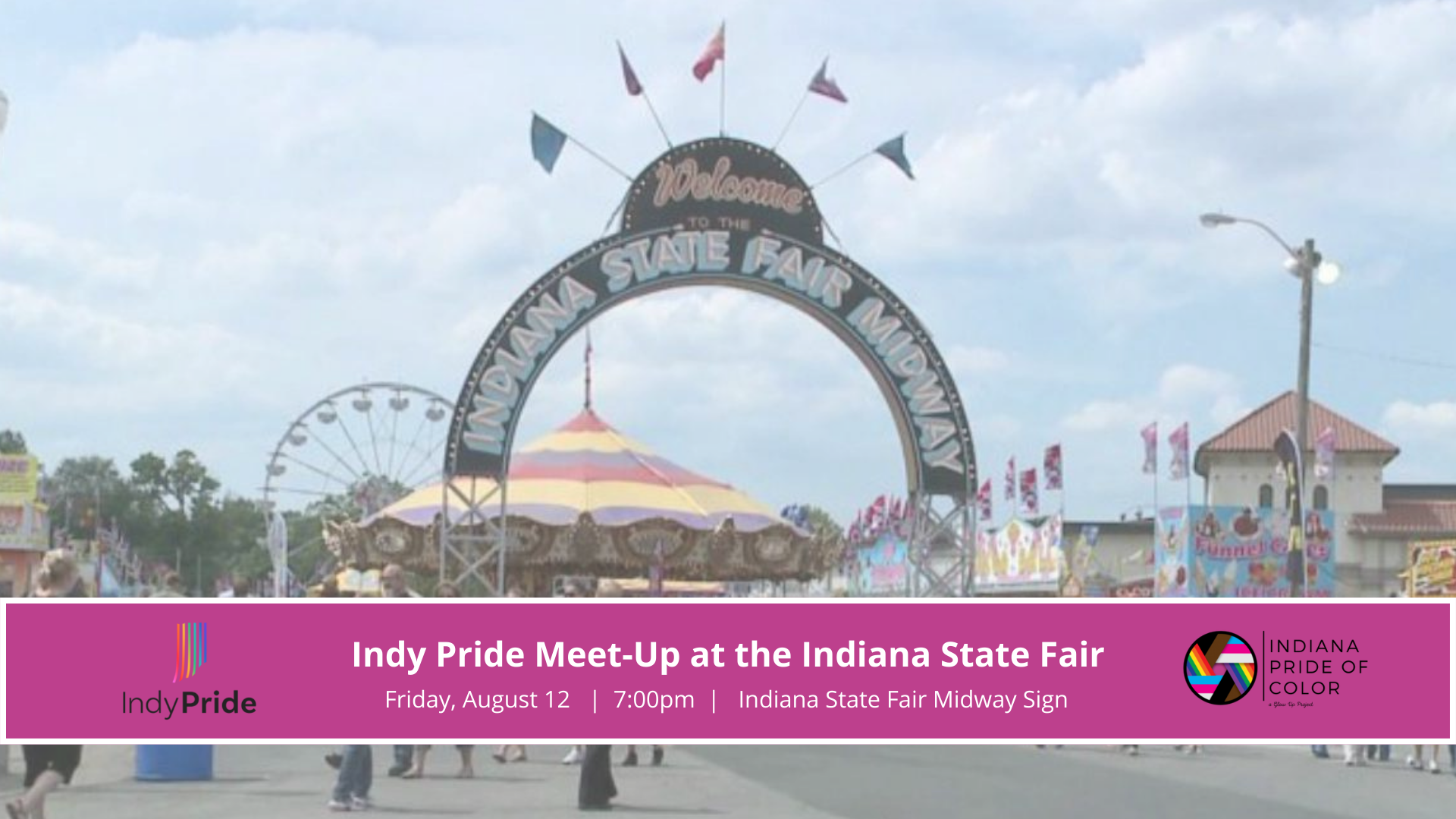 Indy Pride Meet-Up at the Indiana State Fair
Indiana State Fair
August 12, 2022
7:00 pm - 8:00 pm
Looking for an opportunity to connect with some Indy Pride family members? Meet up with some fabulous folks at the Indiana State Fair on Friday, August 12th at 7:00 p.m., brought to you by Indy Pride and Indiana Pride of Color.
You can purchase tickets in advance from the Indiana State Fair website by CLICKING HERE or they can be purchased at the gate.
🌈  Wear your favorite Pride-themed clothing and meet us at the Indiana State Fair Midway sign (nearest 38th street and the gazebo gift shop and NOT the one near the bridge) at 7:00 p.m. for a group photo.
📸  Be sure to post your photos to Facebook, Twitter or Instagram and tag @indypride. We would love to share photos of your fun day!
Other Events You May Like