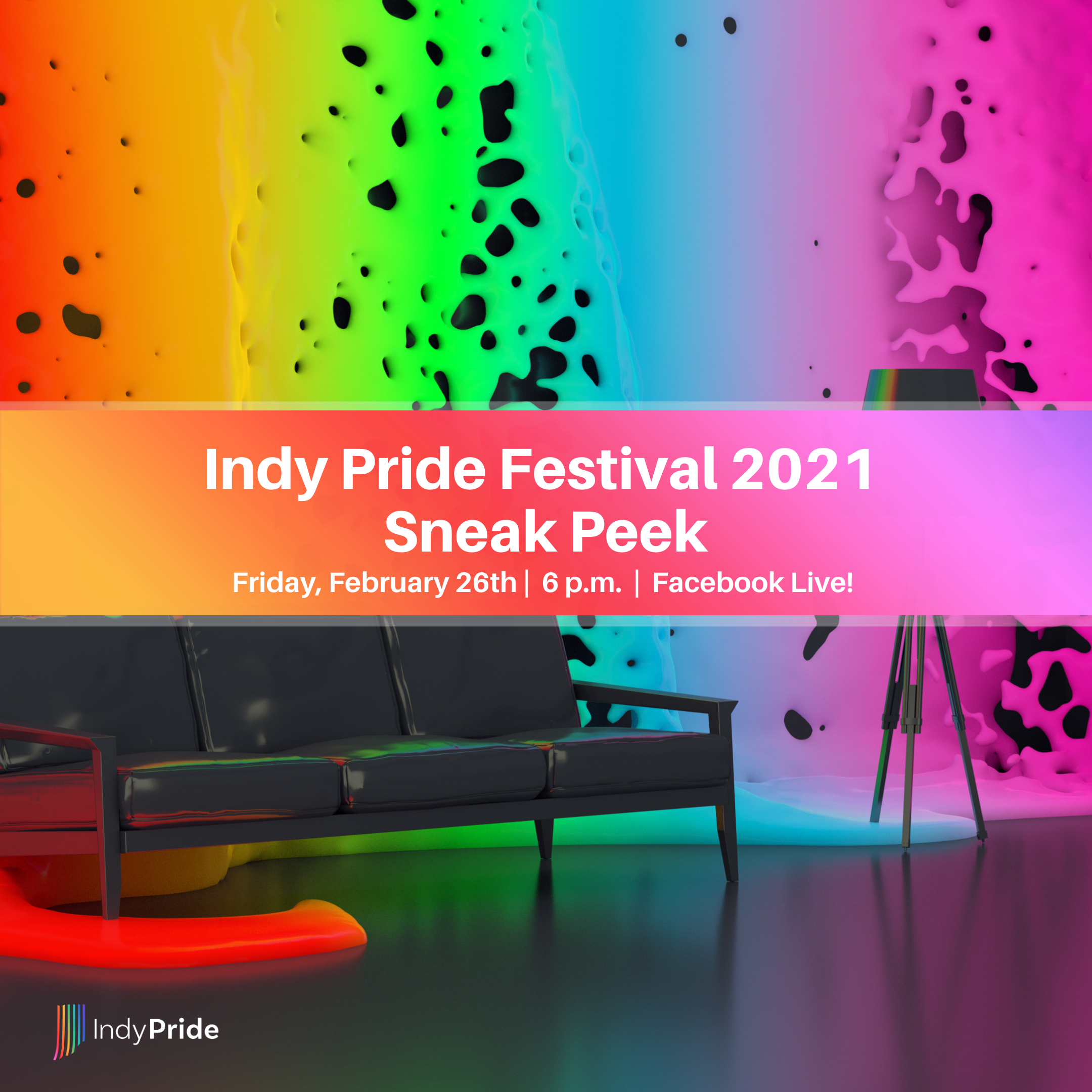 Indy Pride Festival 2021 Sneak Peek
Facebook Live
February 26, 2021
6:00 pm - 7:00 pm
Join Pat Yo Weave as she speaks with Indy Pride Board President, Tanner Alexander, and Indy Pride Program Director, Tabitha Barbour, to get all the latest updates on the 2021 Indy Pride Festival and Pride Month events.
You're not going to want to miss this! Catch a sneak peek into the Indy Pride 2021 Festival season on ? Friday, February 26th at 6 p.m. on Indy Pride Facebook Live.
What questions do you have? Submit your questions here or place them in the comment box during the live stream. We will answer as many questions as we can during the live event.
? RSVP using the "Get Tickets" button to get the details on your calendar!
? To request an ASL interpreter for this event, please email [email protected]
? We will broadcast this program on Indy Pride Facebook Live. Be sure to like the Indy Pride Facebook page to receive the notification when we go live.
Indy Pride supports healthy lifestyle choices and resources for our community members. If you or someone you know would like support or resources to quit tobacco, visit our friends at www.quitnowindiana.com or call their hotline at 1-800-QUIT-NOW.
Get Tickets
Other Events You May Like