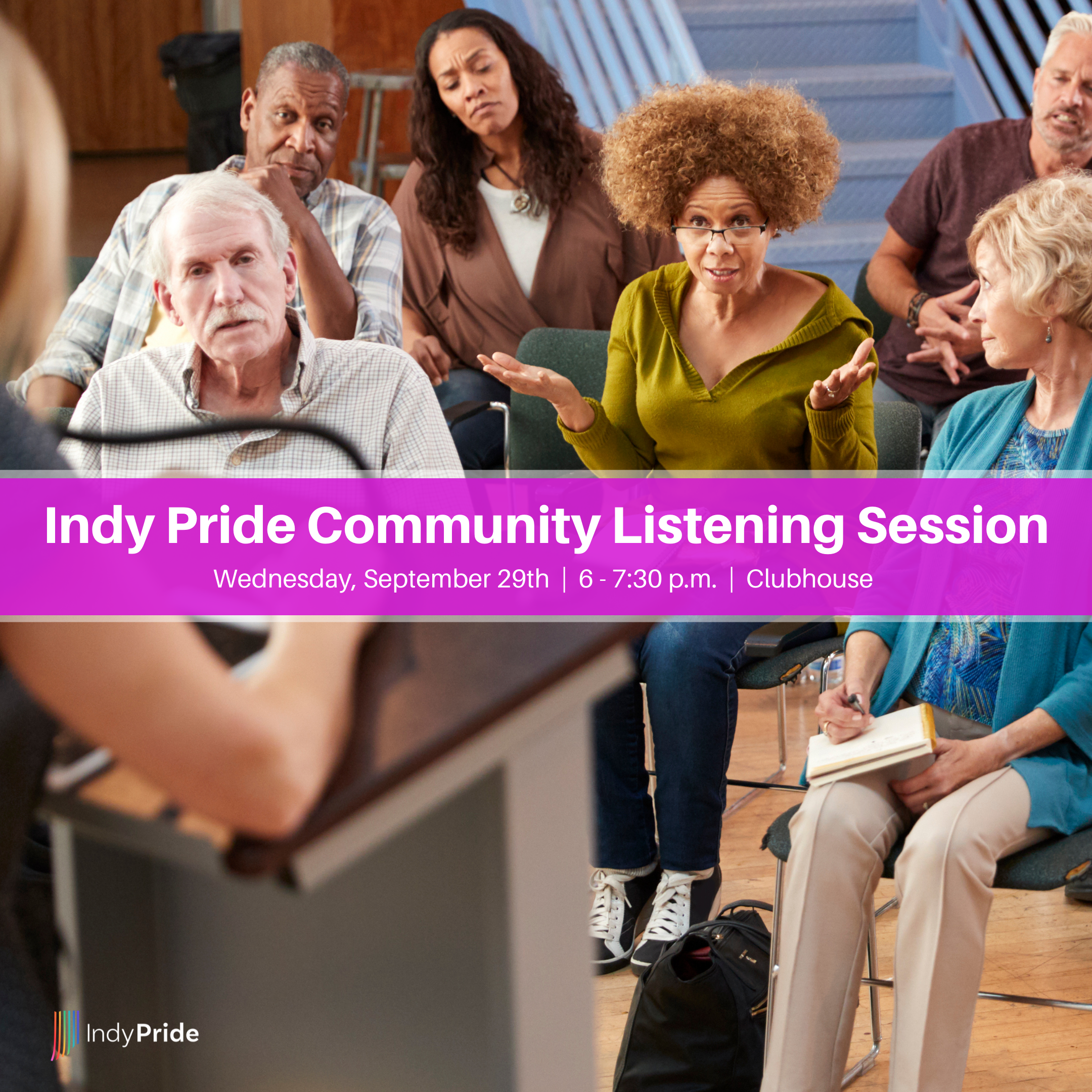 Indy Pride Community Listening Session
Virtual Event: Clubhouse App
September 29, 2021
6:00 pm - 7:30 pm
Indy Pride, Inc. is building itself to be a better representation of the community it serves, but we need your voice to help us get there.
Indy Pride, Inc. is hosting a series of virtual public forums aimed at understanding the quality of life for LGBTQ+ citizens in Central Indiana. We invite all LGBTQ+ residents to join us to share your lived experiences, and feedback on where Indy Pride could best serve the community.
Whelhaus Co. will be facilitating this series on behalf of Indy Pride, Inc.
Session One will be held virtually
You may access all virtual links via our Eventbrite Event Page (registration required).
Recordings of the sessions will be made available on Indy Pride's YouTube after the events.
This event is free to attend! Simply register to receive the link to join the event using the "Get Tickets" button below.
Get Tickets
Other Events You May Like