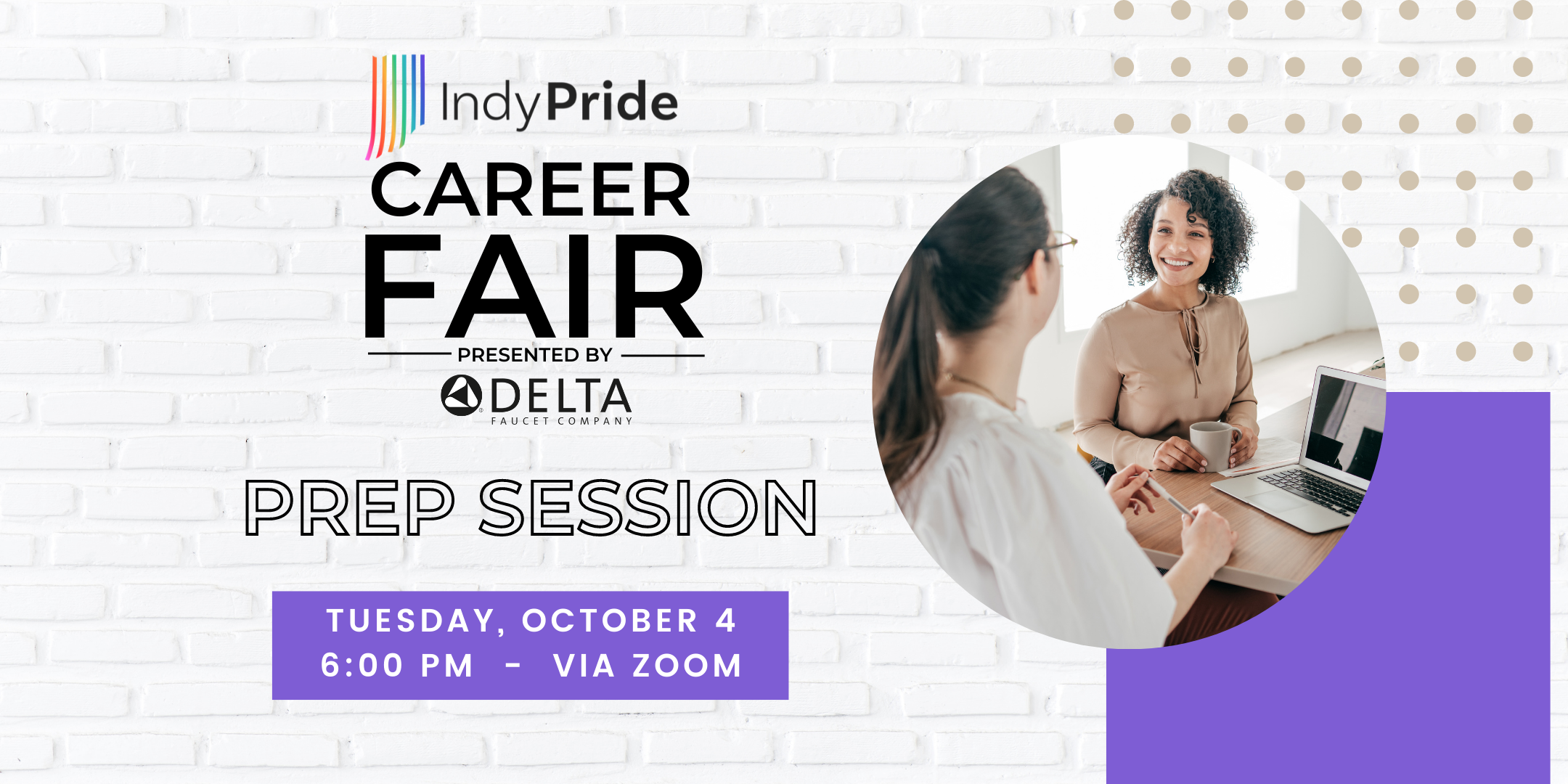 Indy Pride Career Fair presented by Delta Faucet Company – Virtual Prep Session
Virtual Event
October 4, 2022
6:00 pm - 7:00 pm
Prepare yourself for a new career! Join Indy Pride for a virtual session on Tuesday, October 4th at 6:00 p.m. to learn about career fair preparation strategies.
The Indy Pride Career Fair presented by Delta Faucet Company will be held on Monday, October 24th from 11:00 a.m. – 2:00 p.m. at Gainbridge Fieldhouse. We want to help you make the best impression to the employers who will be present. Shelly Snider, Indy Pride's Executive Director, will host this virtual training session. Shelly has over 20 years of experience working with job seekers, helping them land new jobs.
During this session we will cover:
🎟 This virtual event is absolutely FREE to attend, but you will need to register so that we can send you the link to join us via Zoom. CLICK HERE to get registered!
Other Events You May Like