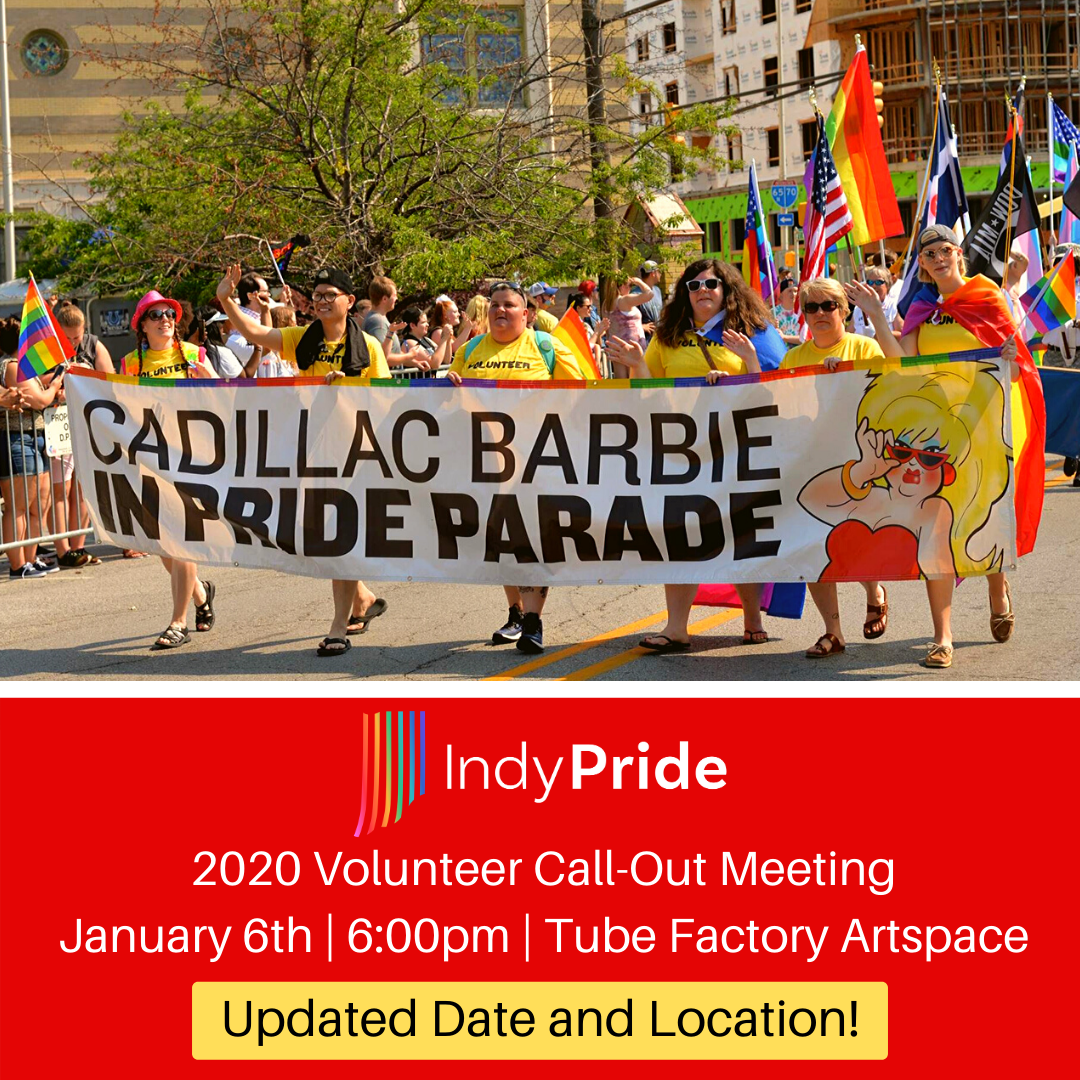 Indy Pride 2020 Volunteer Call-Out Meeting
The Tube Factory
January 6, 2020
6:00 pm - 7:30 pm
Join us to learn how you can get involved in planning for our 2020 Indy Pride Month events!
Every year Indy Pride hosts our annual Cadillac Barbie Indy Pride Parade, Indy Pride Festival, and 14 other community events to celebrate Pride Month with our community!
All of these efforts are powered by our incredible volunteers, gathered together within our Festival Planning Committee.
Please join us for our 2020 Volunteer Call-Out Meeting to provide your input and discuss how you can get more involved in our Planning Committee and the following events:
Rainbow 5k
Indy Pride Pageant
John Alexander Hoosier 250
Pet Pride
TransGlam
Community Picnic
Bat N' Rouge charity softball game
Interfaith Celebration
Pride Skate
Deaf Pride
Bi and Pan Pride
Music and Movie Night
Girl Pride
Shabbat at Indy Pride
Cadillac Barbie Indy Pride Parade
Indy Pride Festival
We would love your input and support as we engage in planning for our 2020 events. Please bring your ideas for how you would like to support these events, and ideas for a theme for our 2020 Pride Month event season!
Refreshments will be provided for attendees.
We will provide an ASL interpreter.
Get Tickets
Other Events You May Like