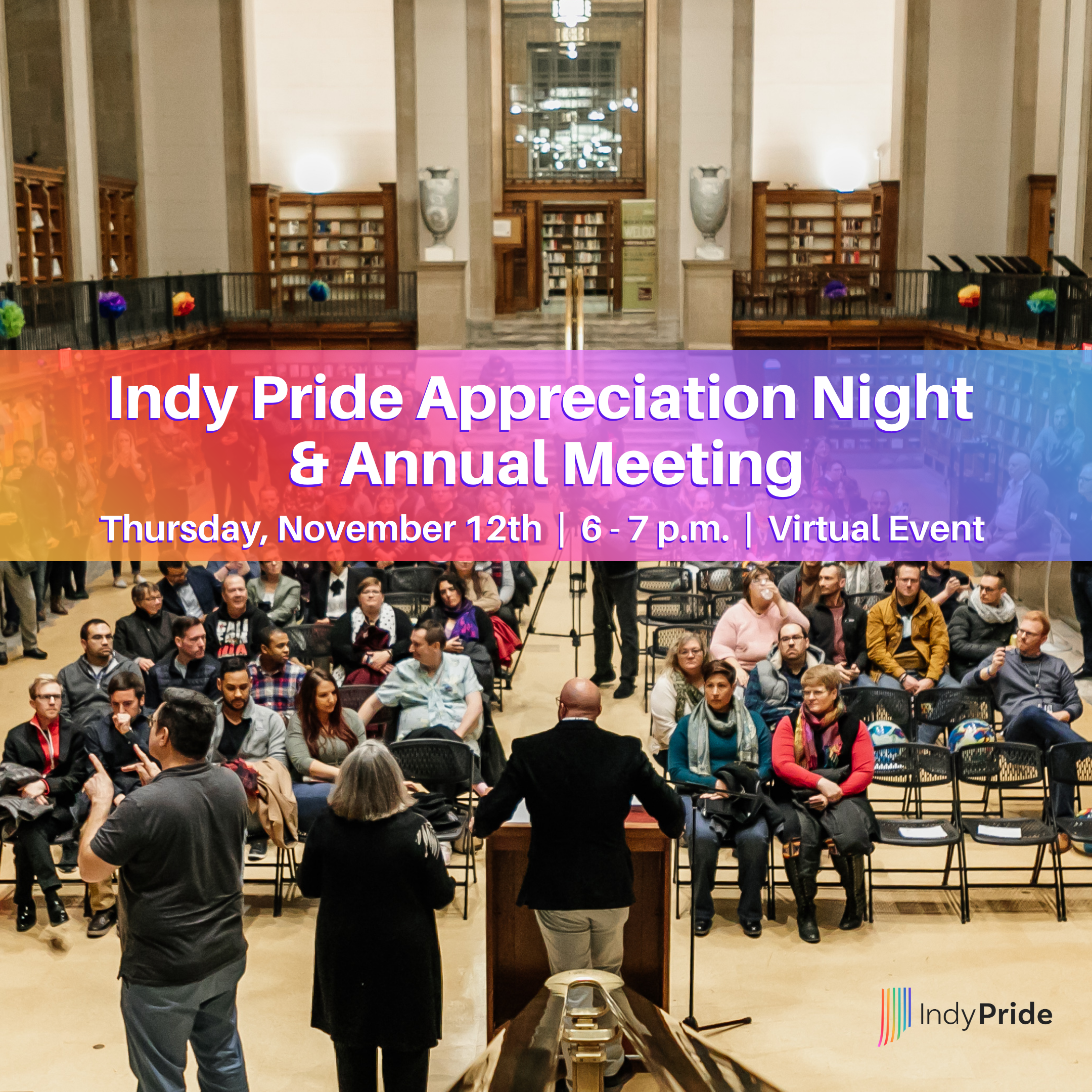 Indy Pride 2020 Appreciation Night & Annual Meeting
Virtual Event
November 12, 2020
6:00 pm - 7:00 pm
Join Indy Pride as we show our appreciation to our outstanding volunteers and community partners for their hard work and dedication to serving our LGBTQ+ community.
This year, we also want to recognize those community members who have been tirelessly working on the front line to keep our community healthy and our society moving. Do you know someone who is an exceptional essential worker? Share their story here to nominate them for a chance to be recognized during the Annual Meeting.
During the event, we will be spotlighting the following information:
– The results of the vote for new Indy Pride board members will be announced.
– We will show appreciation to our community with recognition of the following awards:
– Indy Pride leadership will present the annual organization report from this past year.
? Click the "Get Tickets" button to RSVP for this event.
? This event will be live-streamed on the Indy Pride Facebook page. Be sure to like our Facebook page to receive the notification that the live stream is about to begin.
? An ASL interpreter will be provided for this event.
Indy Pride is teaming up with QUIT NOW INDIANA to encourage healthy lifestyles for all members of our community with all Pride events being tobacco-free. For support and resources to quit tobacco, visit them at quitnowindiana.com or call 1-800-QUIT NOW.
Get Tickets
Other Events You May Like