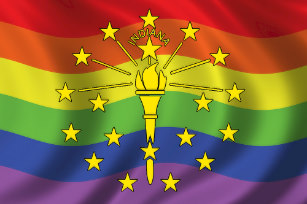 Indiana Pride Network
July 15, 2019
8:00 am - 5:00 pm
After much discussion with several Pride organizations throughout the State of Indiana, a desire was expressed to gather on a regular basis to network, discuss best practices, and develop ways to support each other.
Our goal is to listen to concerns of our communities throughout the State, discuss the logistics of our Pride festivals, and develop relationships among ourselves to facilitate a strong network of Pride organizers.
Since this is a new effort, please invite those in your organization and those who may be interested in attending from Pride festivals throughout the State of Indiana! 
Lunch will be provided!
If you have questions or comments, please contact Chris Handberg at [email protected]
Please join us at our first meeting on Saturday, September 21st from 10:00a.m. -2:00p.m. at the Indy Pride Offices 3733 N. Meridian St. Indianapolis, IN 46208.
Other Events You May Like