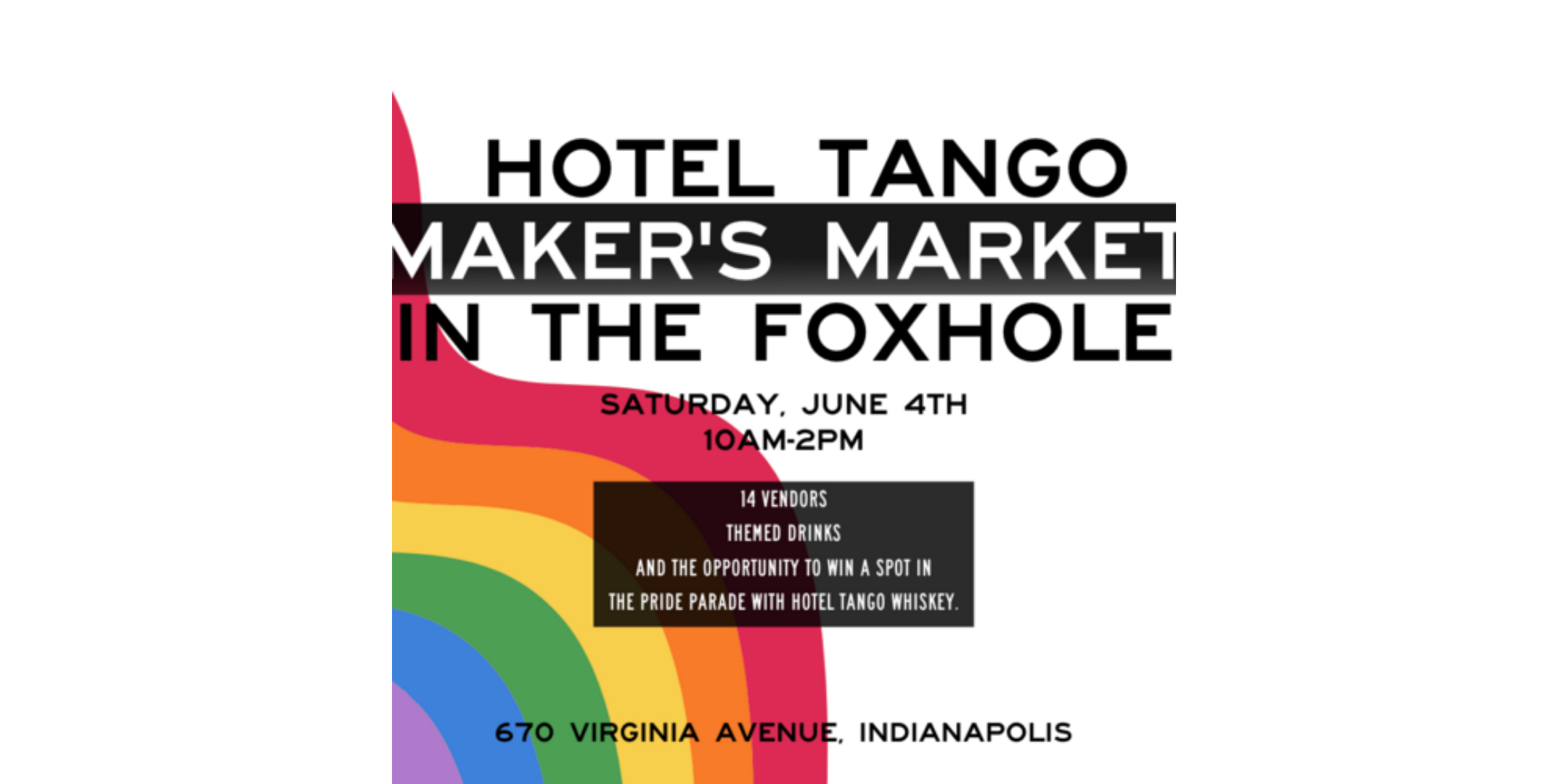 Hotel Tango Makers Market: PRIDE Edition
The Foxhole at Hotel Tango
June 4, 2022
10:00 am - 2:00 pm
We had so much fun in April that we've decided to make the Hotel Tango Makers Market a recurring thing!
Join us on Saturday, June 4th, for our Hotel Tango Makers Market: PRIDE Edition.
Admission to the Makers Market is FREE for all, but we'll be collecting donations in advance as well as giving people the option to purchase a discounted drink ticket. Here are your options:
show up the day of – you can donate or not!
purchase a $5 donation ticket in advance
purchase a $10 donation + drink ticket in advance (drink reg. price $10)
$5 from every advance ticket will be going to the Modern Military Association.
Meet the Makers:
Jonah and the Wax
Garcia Planterettes
Weinstein Pottery
Pristrino Delights
Trick Blanchfield
Resin Revival
Lotsa Love
Chloe Greenberg Art
Little Bo Creeps
and more.
We'll also be featuring an amazing giveaway: WIN a chance to ride with Hotel Tango Distillery in the Indianapolis PRIDE Parade! Every attendee will automatically be entered to win, but there will be even more ways to get entries at the event. Stay tuned!
Get Tickets
Other Events You May Like