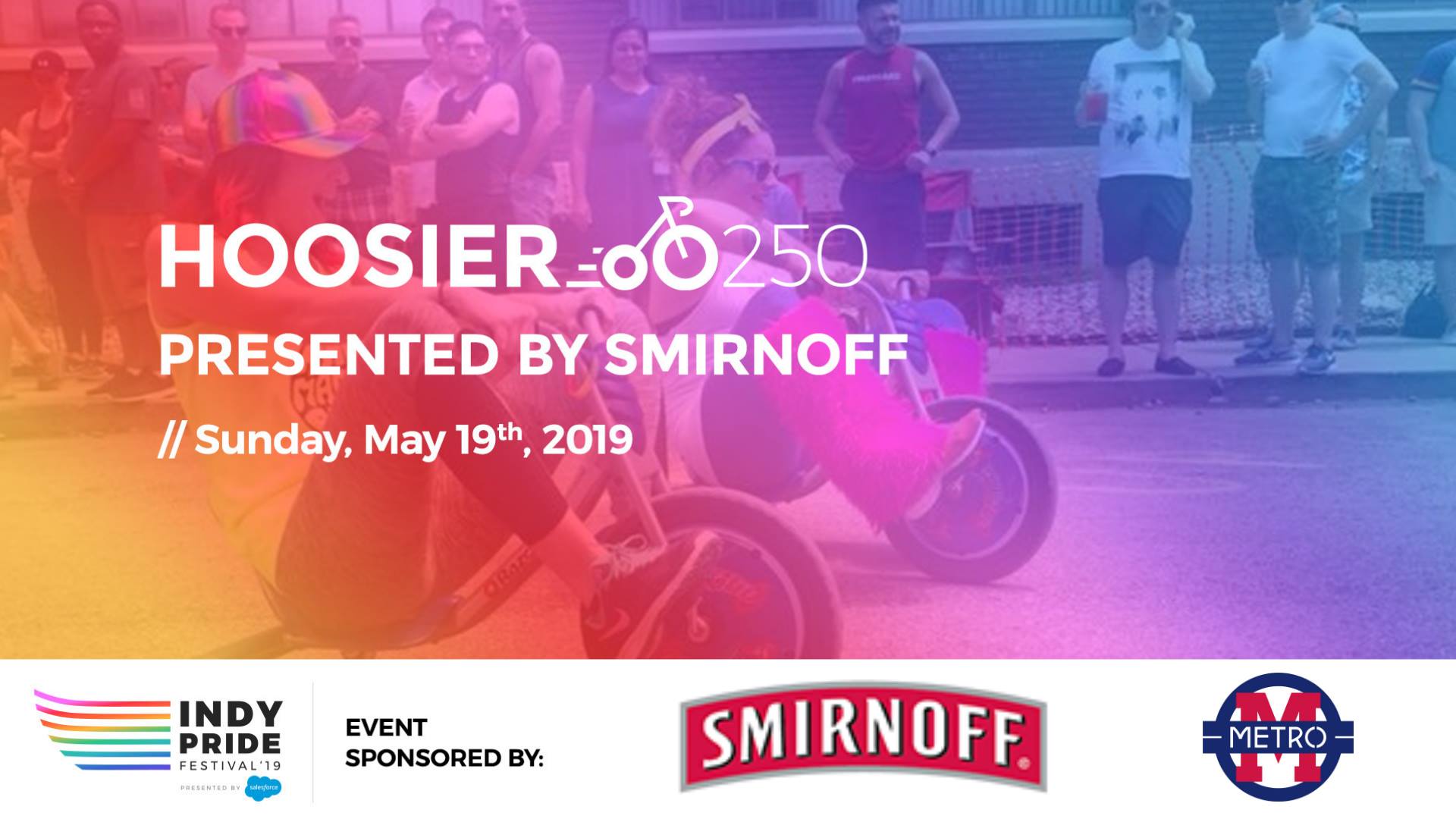 Hoosier 250 Presented by Smirnoff
Metro
May 19, 2019
11:00 am - 3:00 pm
Join us for the Hoosier 250, a time-honored tradition with a nod to the Indy 500 with Pride style. Teams of two race around our own track on tricycles, just off Mass Ave. The team with the fastest time, wins! 
The event has grown from barely being able to fill a parking lot to closing streets near Mass. Ave. Join our community as cheer on our favorite team and race to victory!
Registration begins at 11:00a.m.
Races begin at 12:00p.m.
After Party hosted by Metro
This event is absolutely free to attend! Use the ticket button above to get the details on your calendar and to receive helpful information about the event.
Link for teams to register to participate coming soon.
Other Events You May Like