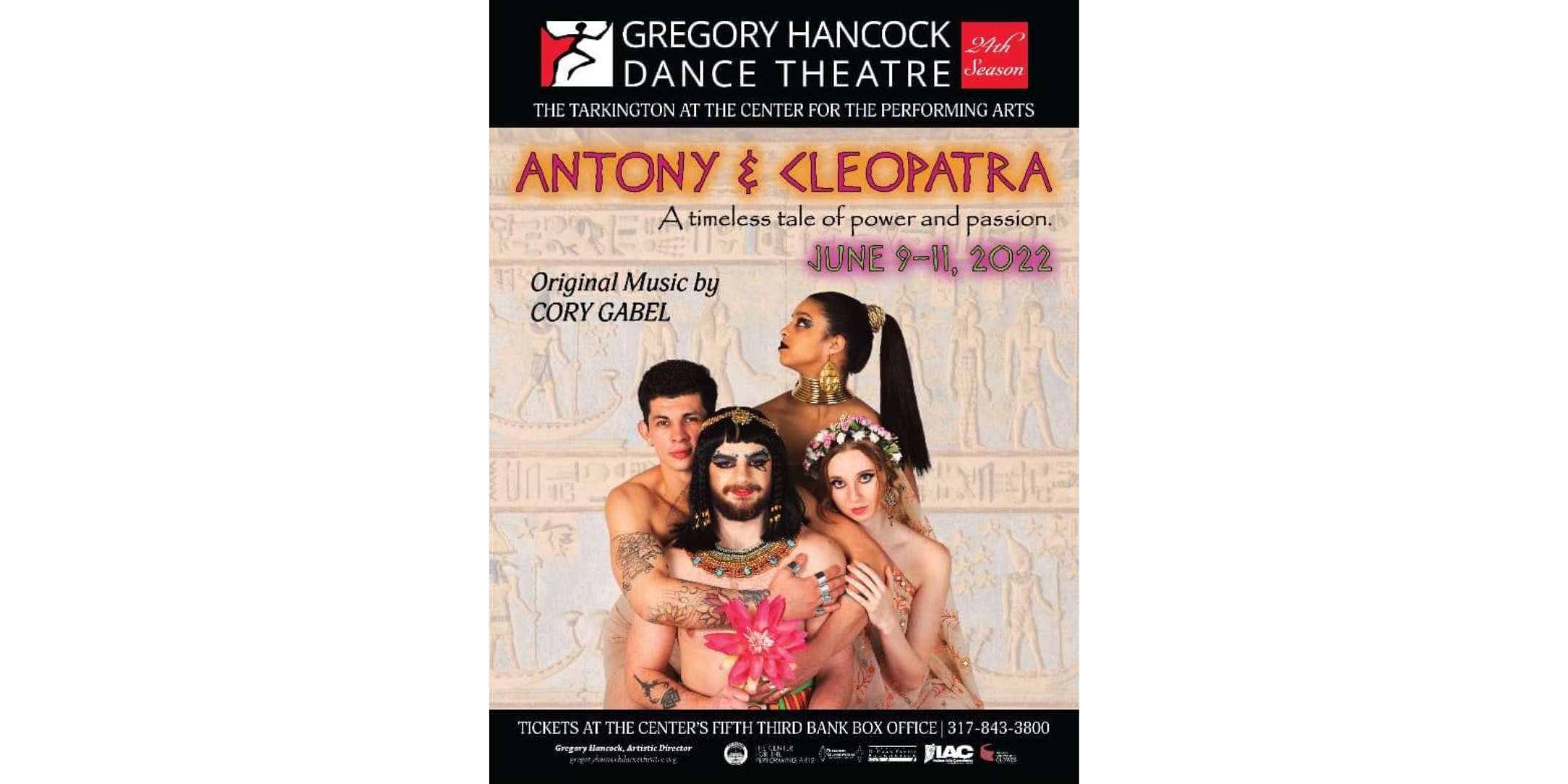 Gregory Hancock Dance Theater: Antony and Cleopatra
The Center for the Performing Arts
June 9, 2022
GREGORY HANCOCK DANCE THEATRE PRESENTS:
ANTONY AND CLEOPATRA
Venue: The Tarkington at The Center for the Performing Arts, Carmel, IN
Dates: June 9-11, 2022, Thursday, Friday and Saturday at 7pm
* * *
Gregory Hancock Dance Theatre will close its 24th performance season with the World Premiere of ANTONY AND CLEOPATRA. This new full-length work will again pair the talents of GHDT's Executive Artistic Director Gregory Hancock and award-winning composer Cory Gabel, known for his evocative modern rock score for GHDT's THE CASKET GIRLS (2018).
GHDT'S ANTONY AND CLEOPATRA is a contemporary adaptation of the classic tale which explores the complex,
interpersonal relationships of the characters and how human choices impact the stories of their lives. Set in two rival
nightclubs, ANTONY and CLEOPATRA is a timeless tale of power and passion which will captivate each audience
member.
Cory Gabel is an American composer, singer, songwriter, multi-instrumentalist and record producer. As a composer,
Cory is known for his solo piano work and his frequent collaborations with dance companies, producing original, modern
dance and ballet scores.
Gregory Glade Hancock is the founder, Executive Artistic Director, choreographer and costume designer for GHDT. He
has created over 160 original dance works and enjoys the collaborative process with other artists and musicians.
Get Tickets
Other Events You May Like