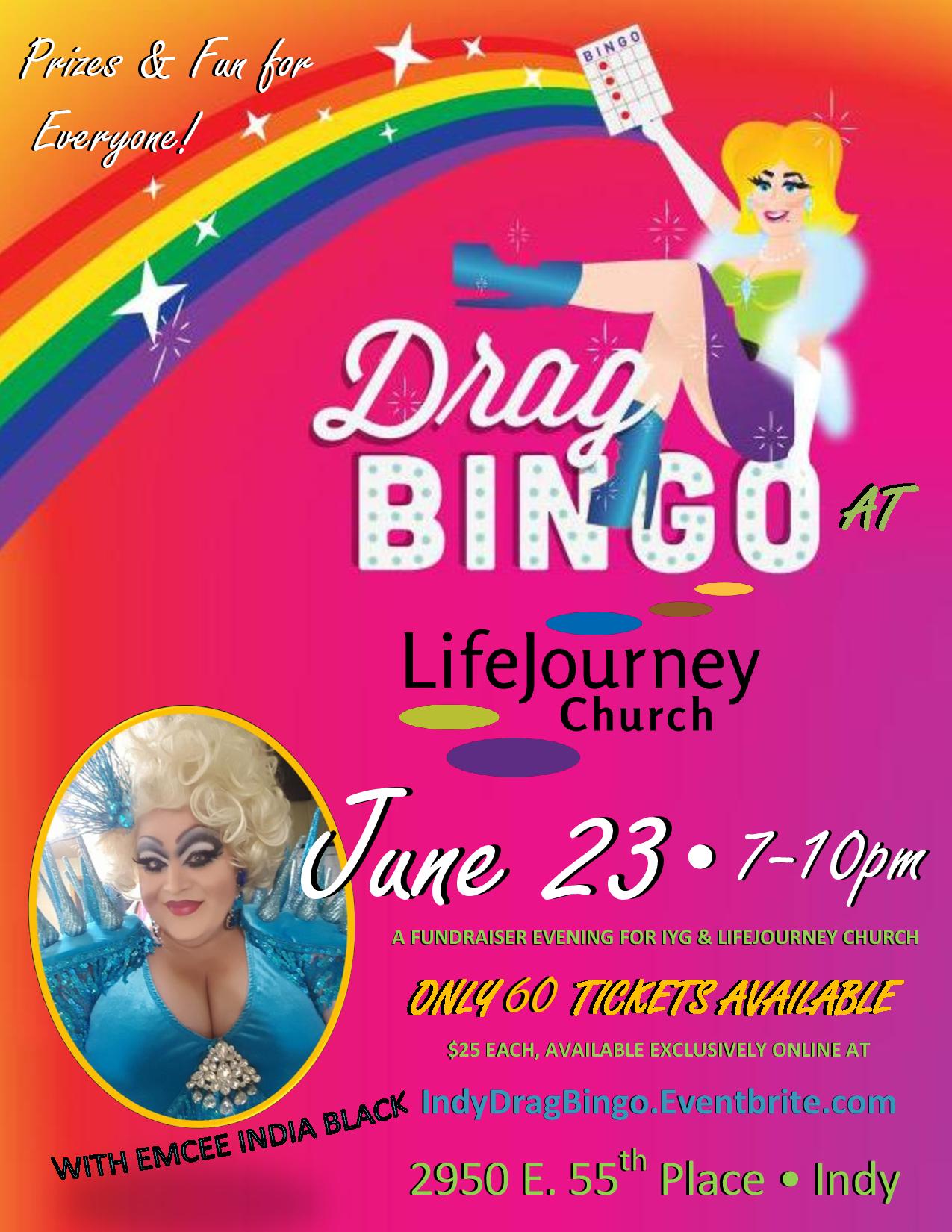 Drag Bingo at LifeJourney Church
LifeJourney Church
June 23, 2018
7:00 pm - 10:00 pm
What do you get when you mix Pride Month with IYG getting a new building and LifeJourney Church's radical welcome to all? Obviously a fabulous reason to host a Drag Bingo Fundraiser with Indy Drag Queen, India Black!
What do I get with my $25 Ticket?
BINGO DAUBER (MARKER)
5 SINGLE-PLAY BINGO CARDS
3 ENTRIES IN OUR RAFFLE EXTRAVAGANZA
Extra items will be available for purchase the night of the event including additional bingo cards, raffle tickets, cupcakes, and more!
Join LifeJourney Church for an evening of Drag Bingo to raise funds for IYG and LifeJourney. Hosted by India Black.
Only 60 tickets available which can be purchased here. 
Other Events You May Like