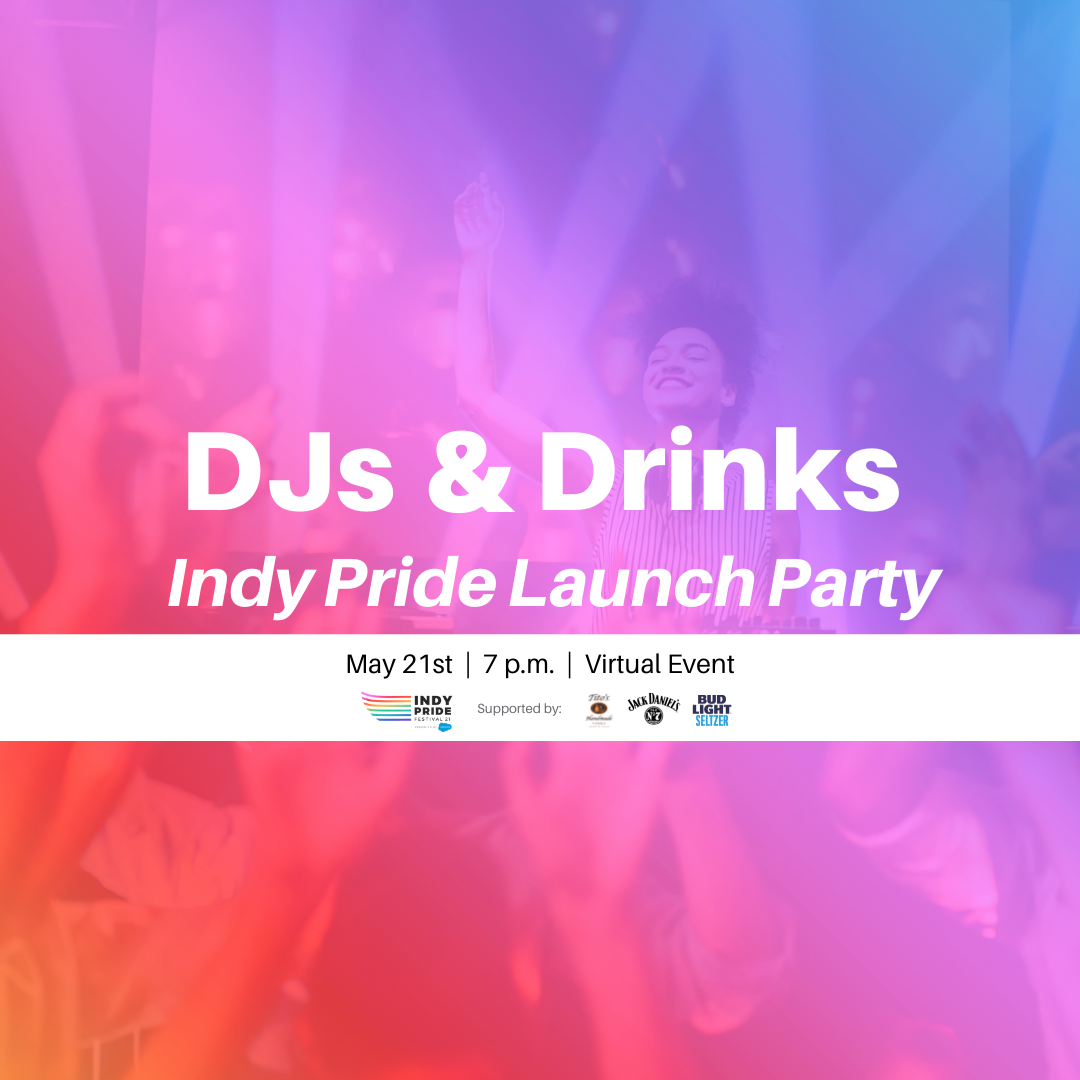 DJs & Drinks: Indy Pride Launch Party
IndyPride.org/Live
May 21, 2021
7:00 pm - 8:00 pm
Join our host Okara Imani as she interviews Indy Pride Executive Director, Chris Handberg, and other members of the Indy Pride team to learn about all the events planned for Pride Month 2021.
Then, learn how to make a signature Pride cocktail with our featured bartender and dance with DJ Jackola during our virtual dance party. Grab a drink and some snacks. We're bringing the party right to your living room!
? Use the "Get Tickets" button to receive helpful information and reminders about the event. You can also support Indy Pride here with an optional donation.
? This program will be streamed live on both Indy Pride's Facebook page and the Indy Pride Website! Check out our channels and be sure to follow us and subscribe.
? Special thanks to Bud Lite Seltzer, Jack Daniels, and Tito's Handmade Vodka for sponsoring this event!
Indy Pride supports healthy lifestyle choices and resources for our community members. If you or someone you know would like support or resources to quit tobacco, visit our friends at www.quitnowindiana.com or call their hotline at 1-800-QUIT-NOW.
Get Tickets
Other Events You May Like