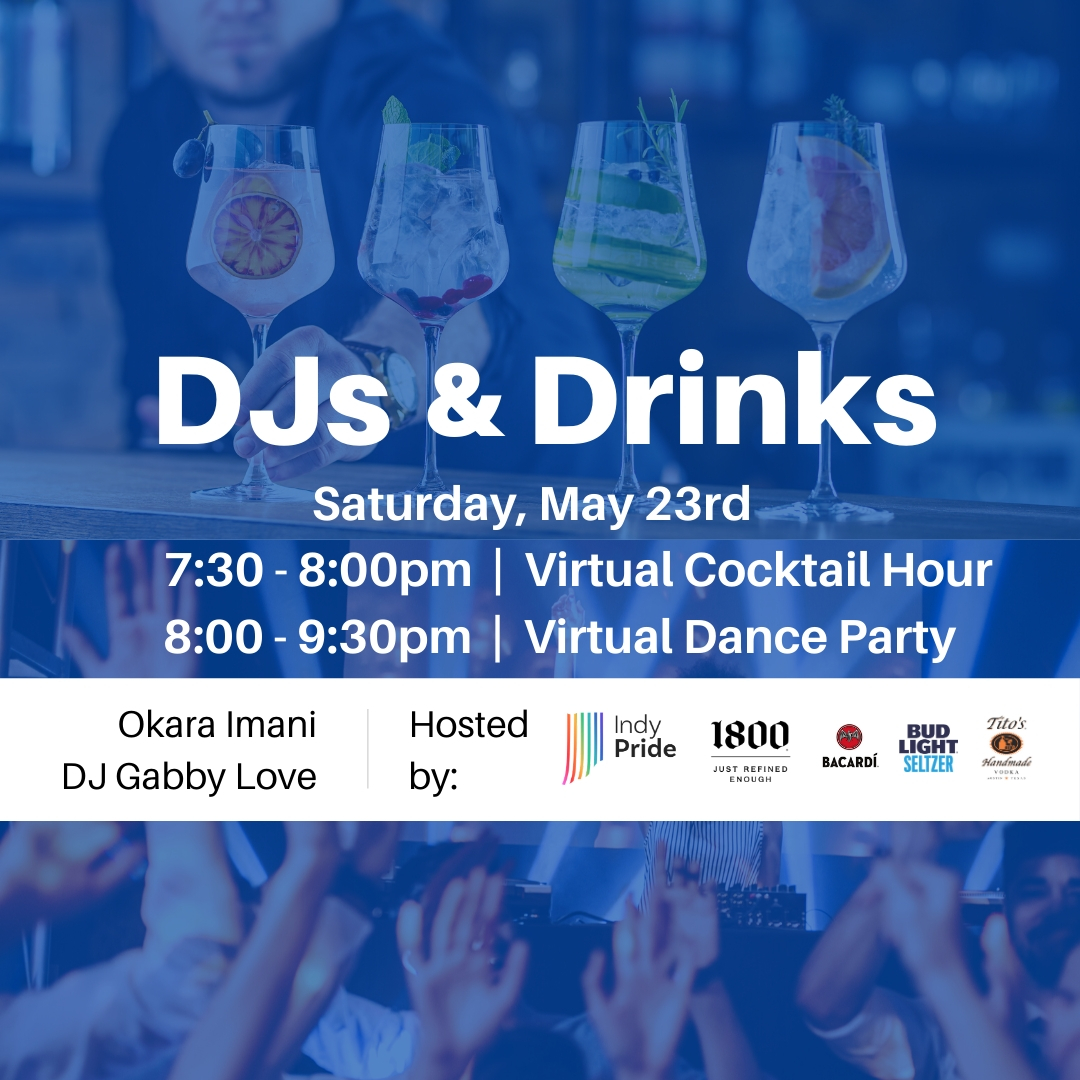 DJs & Drinks: Bi/Pan Pride Edition ft. Okara Imani and DJ Gabby Love
Virtual Event
May 23, 2020
7:30 pm - 9:30 pm
This week DJs & Drinks celebrates Bi/Pan Pride!
? Talented vocalist and writer, Okara Imani, will be our host and feature bartender. She will teach us how to make custom cocktails with 1800 tequila, our presenting sponsor for this event.
? Our DJ feature has performed around the world at festivals, clubs and sporting events. DJ Gabby Love will keep us groovin' during our Virtual Dance Party.
Tune in to DJs & Drinks for Pride updates, interviews with special guests, and a celebration of Bi/Pan visibility in our community!
? Our service and entertainment industry is so important to our community. We want to highlight them to keep the party going while we are social distancing. Virtual tip jars will be available to show your support of these artists and workers.
Stay tuned to the event updates on Facebook to receive the details on how to make this week's signature cocktail at home.
⏰ Schedule of Events:
– 7:30PM – 8:00 PM Virtual Happy Hour featuring Okara Imani
– 8:00PM – 9:30 PM Virtual Dance Party with DJ Gabby Love
? This program will be streamed live on Facebook, YouTube, and the Indy Pride Website! Check out our channels and be sure to follow us and subscribe.
? RSVP using the "Tickets" button to get the details on your calendar.
? Special thanks to 1800 Tequila, Bacardi, Tito's Handmade Vodka, and Bud Light for sponsoring this event!
Indy Pride is teaming up with QUIT NOW INDIANA to encourage healthy lifestyles for all members of our community with all Pride events being tobacco-free. For support and resources to quit tobacco, visit them at quitnowindiana.com or call 1-800-QUIT NOW.
Get Tickets
Other Events You May Like