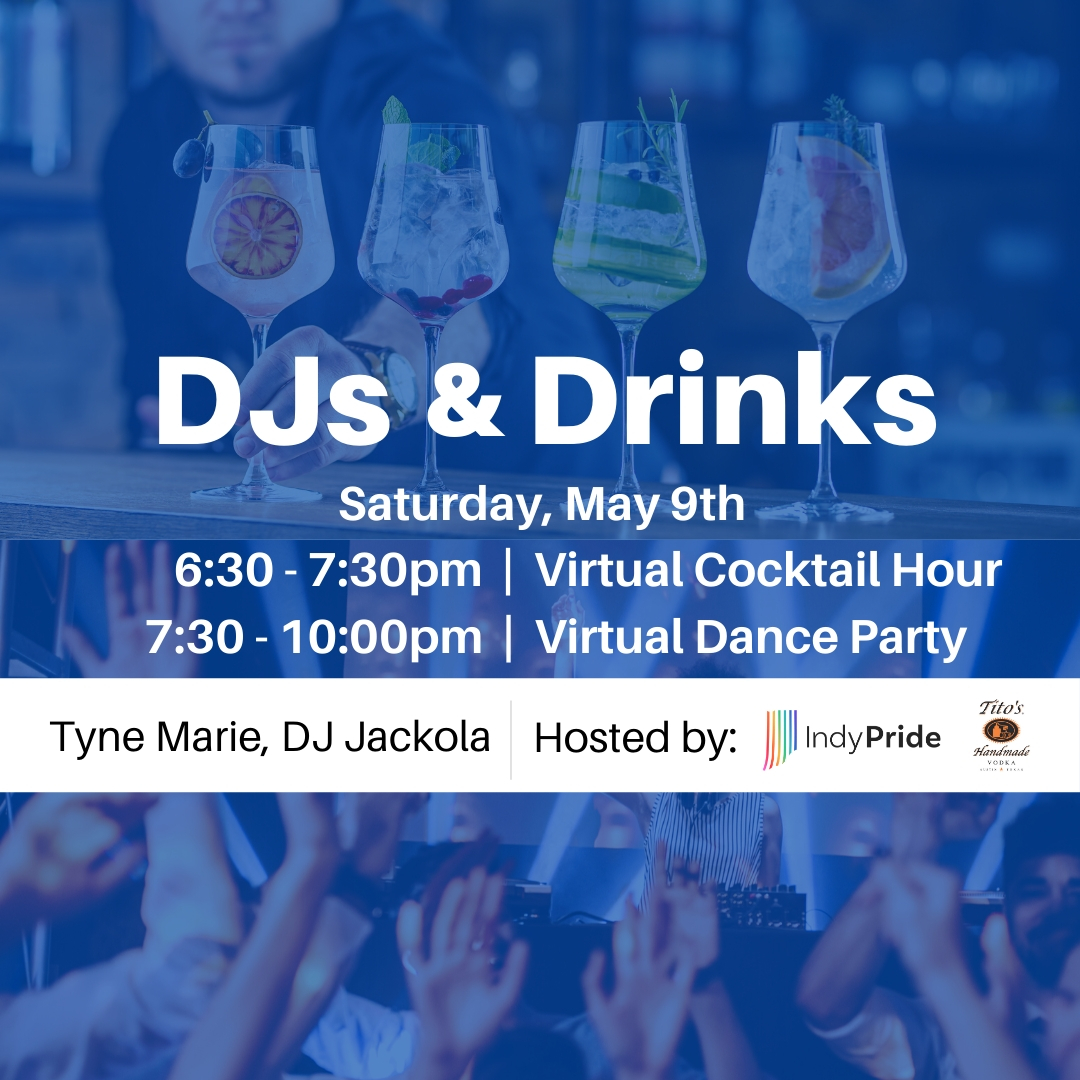 DJs & Drinks Presented by Tito's Handmade Vodka
Online Event
May 9, 2020
6:30 pm - 10:00 pm
? Djs & Drinks brings the weekend night out right to your living room. Every Saturday night, Indy Pride features a local bartender to teach you how to make a signature cocktail during our Happy Hour. Then, we will have a local DJ takeover Indy Pride's Facebook Live and supply the tunes. 
? Our service and entertainment industry is so important to our community. We want to highlight them to keep the party going while we are social distancing. 
?Watch our social media updates to receive the details on how to make this week's signature cocktail at home. 
? RSVP using the "Get Tickets" button to get the details on your calendar. 
Schedule of Events:
6:30PM-7:30 PM Happy Hour featuring Tyne Marie 
7:30PM-10:00 PM Saturday Session with DJ Jackola
This program will be streamed live on both Facebook as well as YouTube! Check out our channels and be sure to follow us and subscribe.
? Special thanks to Tito's Handmade Vodka for sponsoring this event!
Get Tickets
Other Events You May Like