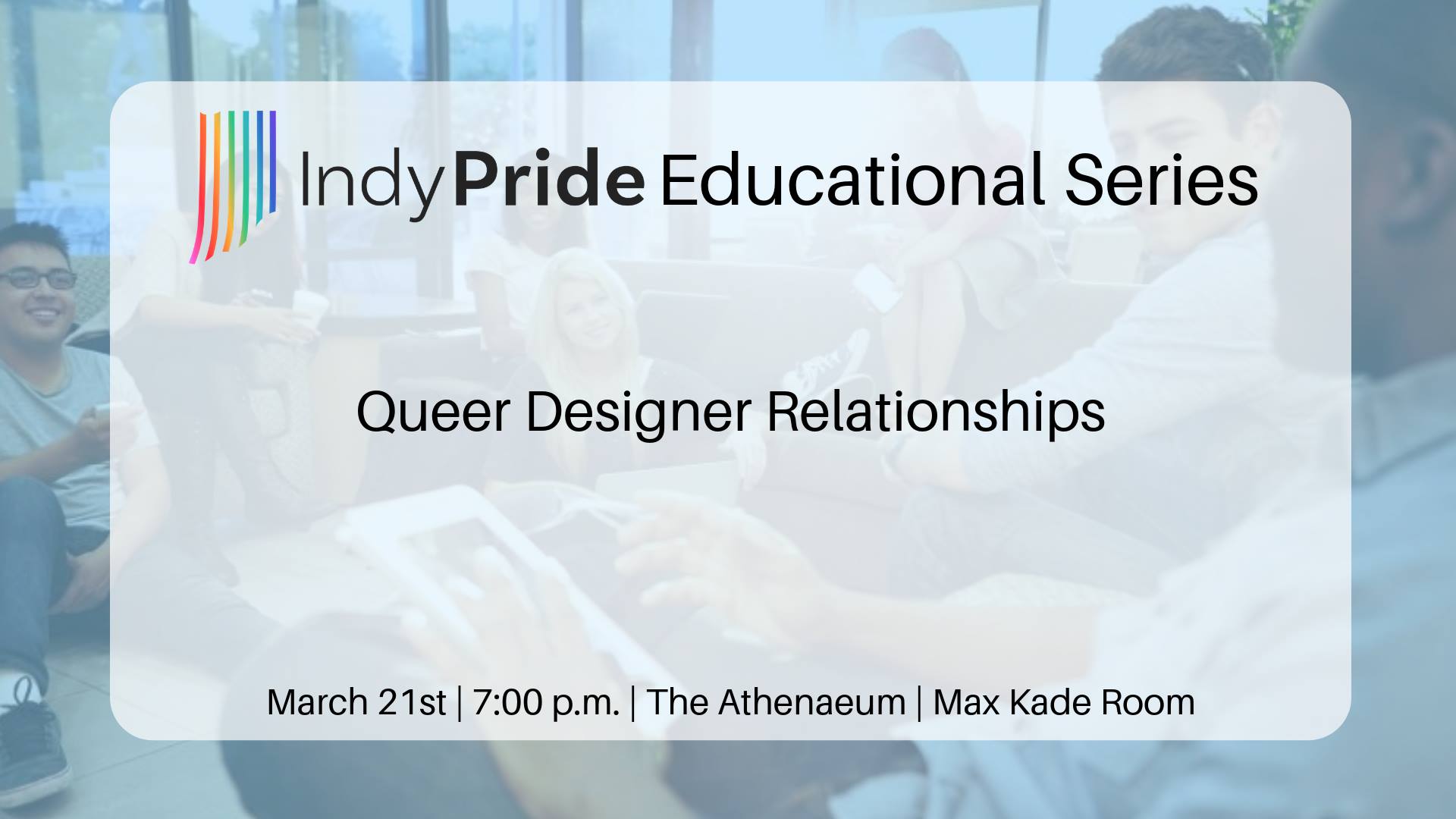 Designer Queer Relationships
Athenaeum
March 21, 2019
7:00 pm - 8:30 pm
Join us on March 21st at The Athenaeum in the Max Cade Room for the third event in our 2019 Indy Pride Educational Series, Queer Designer Relationships!
When we fall in love, we desire intimacy, warmth, closeness, and security. Learning about yourself – your needs, wants, preferences, and boundaries – enables you to connect with clarity and take care of yourself. Come learn new tools to imagine your designer relationship!
*ASL interpreter available upon request. Please email [email protected] to request an interpreter.*
This presentation will be led by Kathy G. Slaughter, LCSW.
Kathy Slaughter, licensed clinical social worker (LCSW), helps thoughtful, self-aware people struggling with connecting to others learn they have the right to pleasure, agency and love, so they can enjoy sincere and fulfilling relationships with themselves and others. She is a life-long student who pursues the craft of psychotherapy where she specializes in human sexuality, relationships and trauma at her private practice, Soaring Heart Counseling, in Broad Ripple. Her passion for personal growth and self-development is matched only by her interest in teaching others, through one to one interactions, workshops or events.
Other Events You May Like