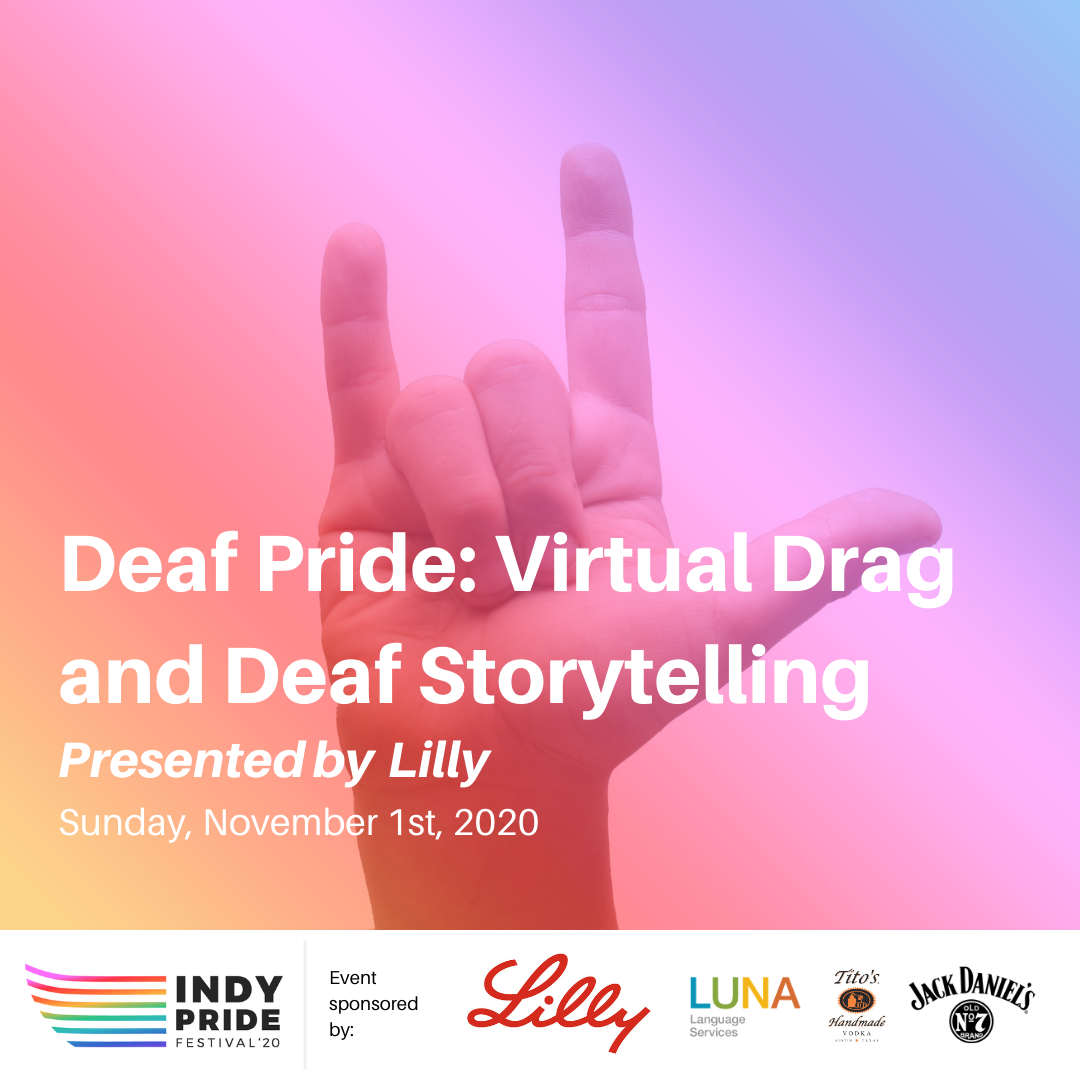 Deaf Pride 2020: Virtual Drag and Deaf Storytelling
Virtual Event
November 1, 2020
1:00 pm - 2:00 pm
Join us on November 1st for a celebration of  our LGBTQ+ Deaf and hard of hearing community for Deaf Pride 2020: Virtual Drag and Deaf Storytelling.
We will celebrate through drag performances by the fabulous Alizé Starchild and Mr. Gem City Bear. We will share stories of members of our LGBTQ+ Deaf and hard of hearing community and learn about how they have overcome oppression due to their intersectional identities. Embrace the powerful and personal stories of Erik Folsom and Sarah Rice as we spotlight their experiences.
This event is a space for the LGBTQ+, Deaf and the hard of hearing community to come together to be their authentic selves. Deaf, hard of hearing, and ally communities are welcome to attend this event. We encourage the hearing community to come to learn about and embrace Deaf culture!
? LUNA Language Services will provide American Sign Language (ASL) interpreters at the event for the hearing community.
? This event will be live-streamed on the Indy Pride Facebook page and website. Be sure to follow us to receive notifications when the event is beginning.
? Click on the "Get Tickets" button to get the details on your calendar and to receive helpful information about the event.
Indy Pride is teaming up with QUIT NOW INDIANA to encourage healthy lifestyles for all members of our community with all Pride events being tobacco-free. For support and resources to quit tobacco, visit them at quitnowindiana.com or call 1-800-QUIT NOW.
Get Tickets
Other Events You May Like