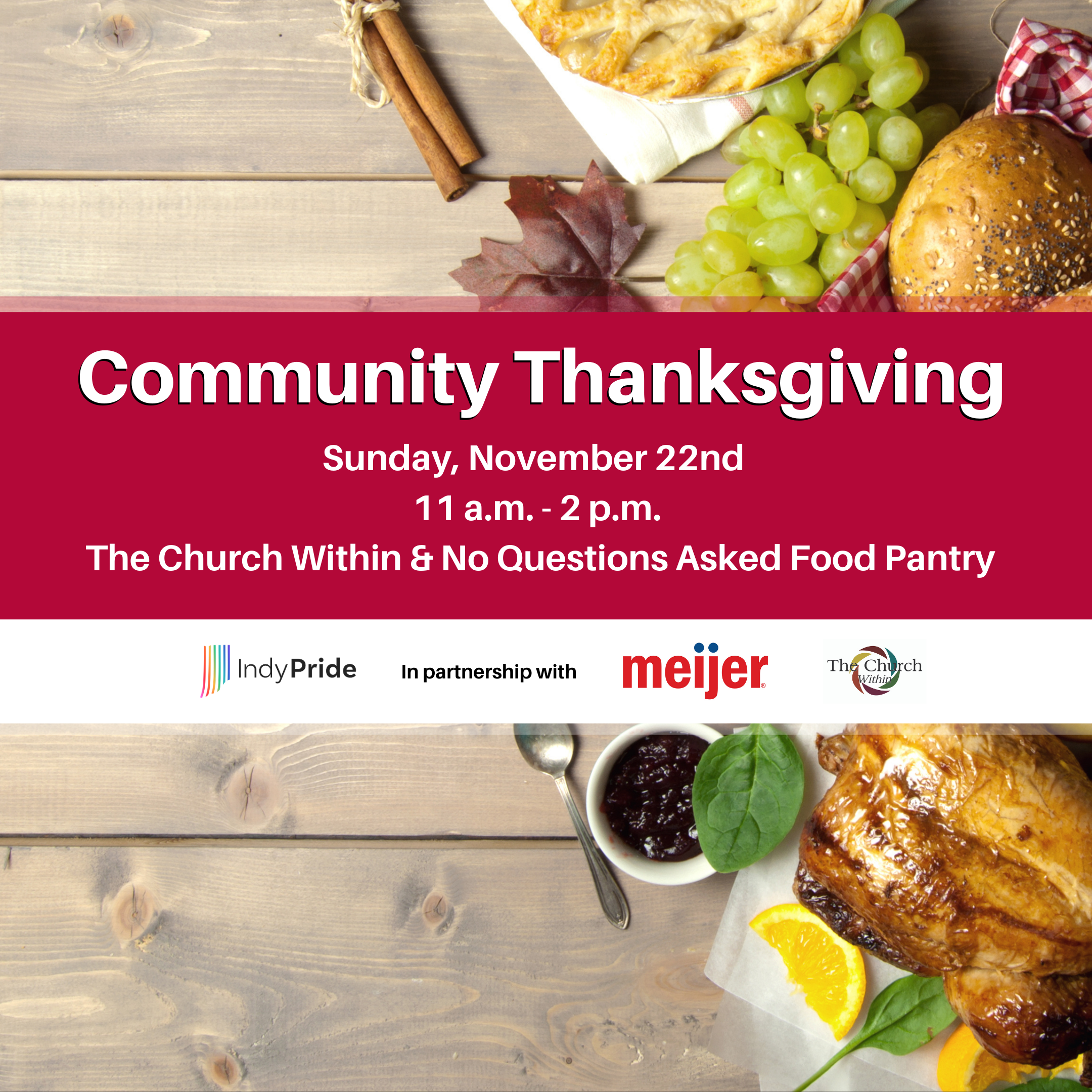 Community Thanksgiving
The Church Within
November 22, 2020
11:00 am - 2:00 pm
The Thanksgiving holiday is a time to gather with family and friends over a hearty meal and express gratitude for the gifts we have in our lives.
Indy Pride is partnering with Meijer, No Questions Asked Food Pantry and The Church Within to ensure that members of our community have the ingredients for such a wonderful meal.
On Sunday, November 22nd, friends who would like support for their holiday meal can meet us at No Questions Asked Food Pantry, located at the Church Within, to pick up a box of Thanksgiving goodies, courtesy of our friends at Meijer.
Each box will contain:
Meijer Turkey (weight range will be 16 to 20 lbs.)
Meijer Whole White Milk – Gallon
Meijer Butter
Marie Calendar Pumpkin Pie
Kings Hawaiian Rolls
Russet Potatoes 5 lb. bag
Meijer Turkey Boxed Stuffing Mix
Meijer Canned Green Beans
Meijer Canned Whole Kernel Corn
Meijer Canned Sweet Peas
No need to register for this event, but please note that our resources are limited and boxes will be given out as folks arrive at the church.
If you already have plans and resources for your meal, and would like to contribute to feeding our community, check out No Questions Asked Food Pantry to submit a donation. 
Other Events You May Like