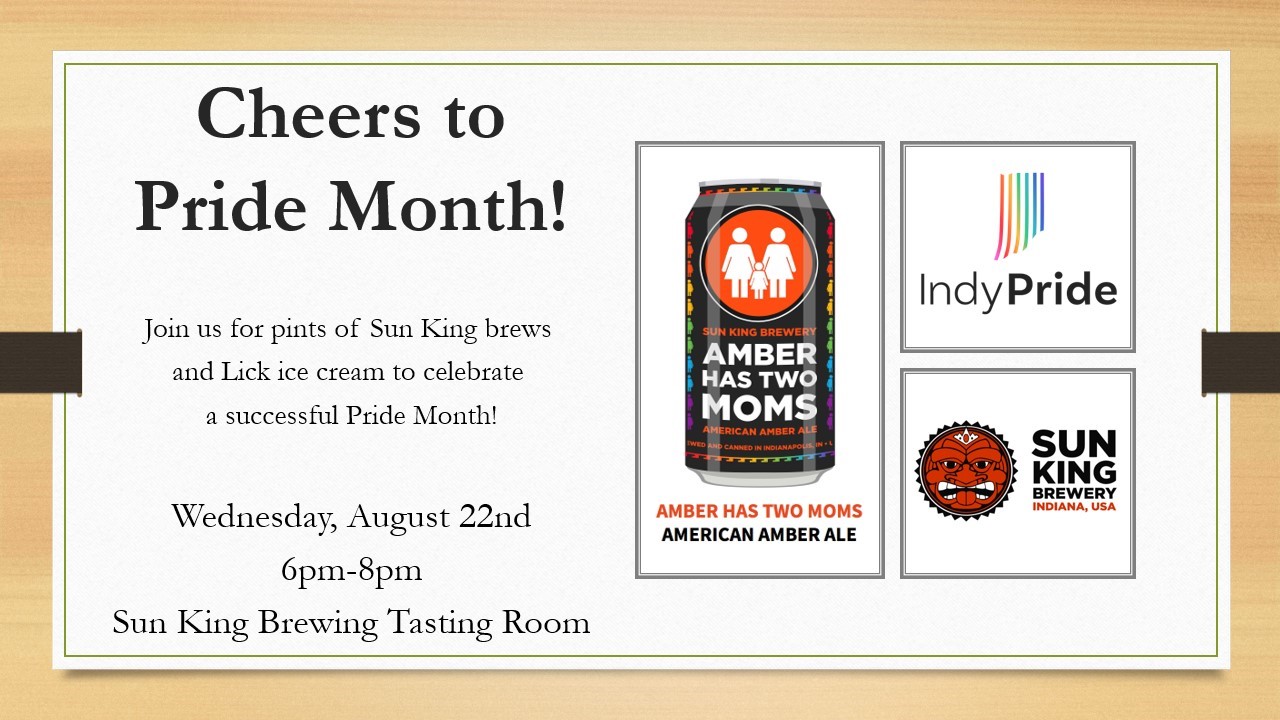 Cheers to Pride Month!
Sun King
August 22, 2018
6:00 pm - 8:00 pm
We are so happy with all of the amazing events that we attended in Indy during Pride Month, and we are incredibly grateful to all of our community members for supporting Indy Pride's events! We could not have done it without our hard working volunteers and fabulous attendees. 
Now that we've taken a deep breath (and a nap!), we would love to invite you to join us for a Cheers to Pride Month event! We will be hosting this event at the Sun King Brewery Tasting Room Downtown from 6-8 on Wednesday August 22nd. Beer and ice cream will be available for purchase, and for every pint of beer purchased, Sun King will donate $1 back to Indy Pride. We would love for you to join us to raise our glasses to a successful Pride Month for 2018!
We will also be asking for your feedback about all of our community events, including the Festival and the Parade. We are always looking to improve our events for YOU and we want to hear your thoughts. We want to hear what you liked and what we should continue to do next year, and how you feel we could improve next year. If you are unable to attend, please send constructive comments to [email protected] so that we can take your feedback to our planning committee next year.
We are looking forward to seeing all of you there!
*Note: The taproom is all ages so anyone can attend this event.*
Other Events You May Like