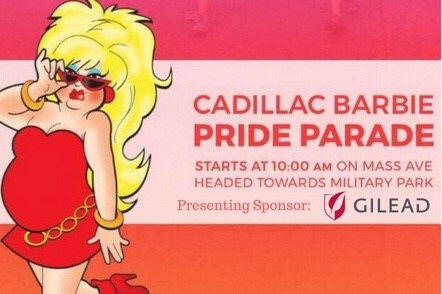 Cadillac Barbie Pride Parade Presented by Gilead
Firefighters Union Hall
June 9, 2018
10:00 am - 12:00 pm
Indy's first Pride Parade featured one float, an antique truck, a few drag queens, some antique cars, and a handful of walking groups.
Back then, the parade barely lasted 15 minutes. Since then, it has grown to include well over 100 floats and walking groups, lasting nearly 2 hours! The parade was recently re-christened after the Indy Pride Bag Lady alter-ego of Gary Brackett — the person who started it all! 
The parade route will begin at College and Mass. Ave. heading west toward Indy Pride Fest '18 at Historic Military Park.
Groups will be designated times to marshal for the parade starting at 7:00a.m.
Please contact our Parade Director if you have any questions. [email protected]
Other Events You May Like