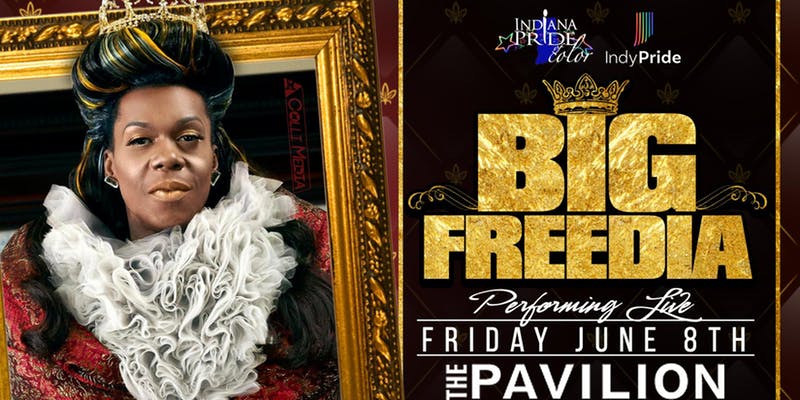 Big Freedia Live at the Pavilion
June 8, 2018
8:00 pm - 8:00 pm
ig Freedia, International queen of bounce, is headed to Indianapolis to kick off the weekend! Indiana Pride of Color and Indy Pride want to see everyone make their way downtown for a bounce, twerk, and shake session with the one and only Queen Diva on Friday, June 8th.
The New Orleans bounce music pioneer as heard on Beyonce's Grammy award winning "Formation" and Drake's chart topping "Nice for What" will be performing live at the Pavilion at Pan Am. She will be bringing the energy to the stage as seen on Big Freedia Bounces Back now in it's 6th season on Fuse TV.
Doors open at 8pm and early bird tickets start at only $19.99 so log on to midwestleak.com early for this opportunity to release your wiggle. In the words of Big Freedia, "You already know!"
The Pavilion at Pan Am is located at 201 S. Capitol Ave, Indianapolis, IN 46225.
There will be no ticket refunds once purchased for any reason.
Other Events You May Like