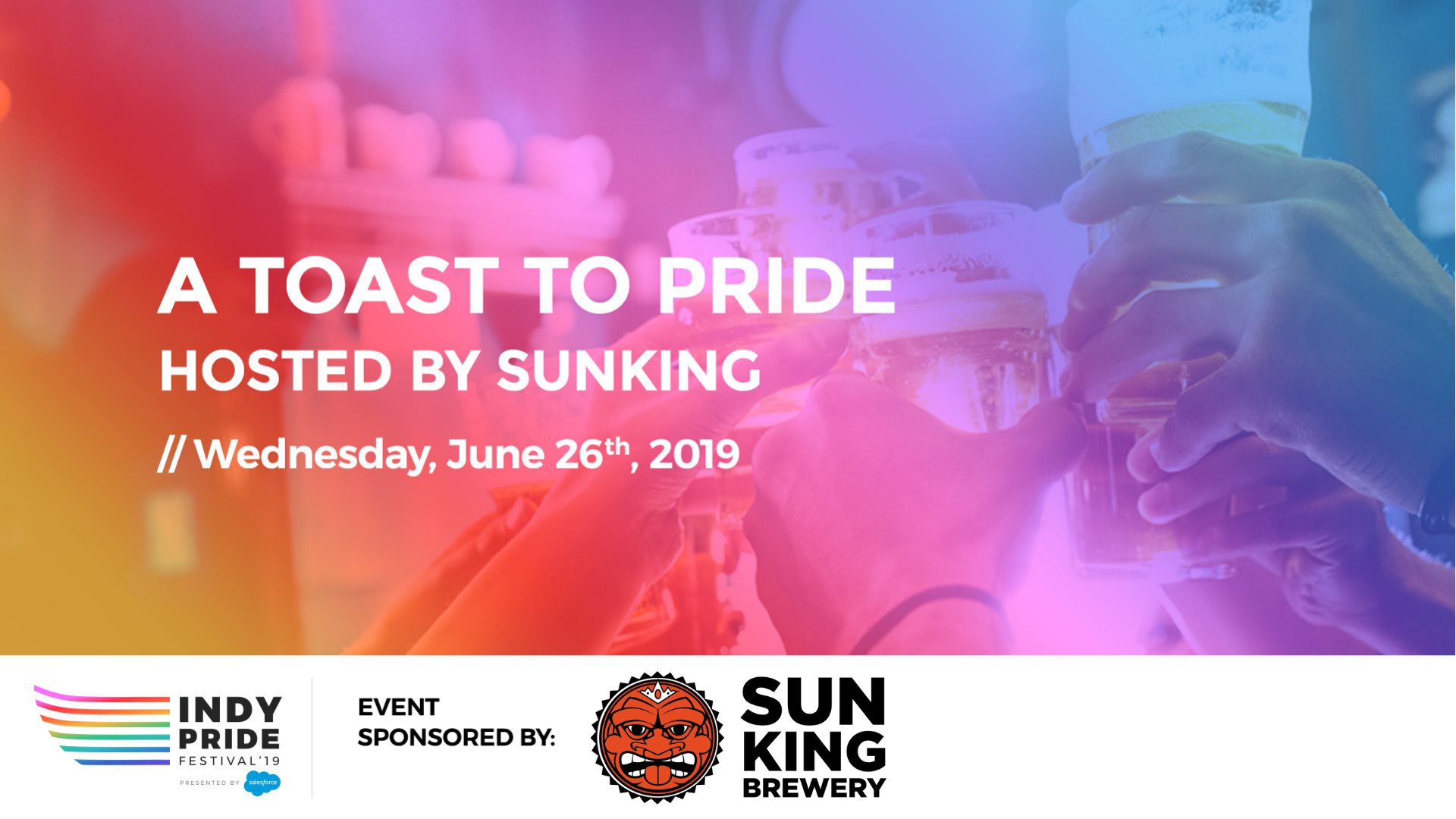 A Toast to Pride
Sun King
June 26, 2019
5:00 pm - 7:00 pm
What an amazing Pride Month 2019!
We hosted 14 community events this month, in addition to our annual Cadillac Barbie Indy Pride Parade and Indy Pride Festival! We had some new changes with an Mx. title added to our Indy Pride Pageant, a Bi and Pan Pride event, and a Shabbat service right before the Parade. We had incredible entertainment at the Festival, including one of the most dynamic performers in the country right now, Lizzo!
We had better attendance at all of our events than ever before and we were grateful to feel the love from so many of our community members. We work hard for everyone to come together to celebrate the amazing community we have here in Indy. We could not have done it without all of our community parntners and our AMAZING volunteers! THANK YOU!
We invite all of you to come together to join us for a toast to our volunteers and community partners, an incredible Pride Month, and a hearty cheers to many more!
*A portion of the proceeds from the Sun King Tap Room and tips from the tip jars during this event will be donated to Indy Pride!*
This event is absolutely free to attend! Use this link to get the details on your calendar and to receive helpful information about the event.
Indy Pride is teaming up with QUIT NOW INDIANA to encourage healthy lifestyles for all members of our community with all Pride events being tobacco-free. For support and resources to quit tobacco, visit them at quitnowindiana.com or call 1-800-QUIT NOW.
Other Events You May Like