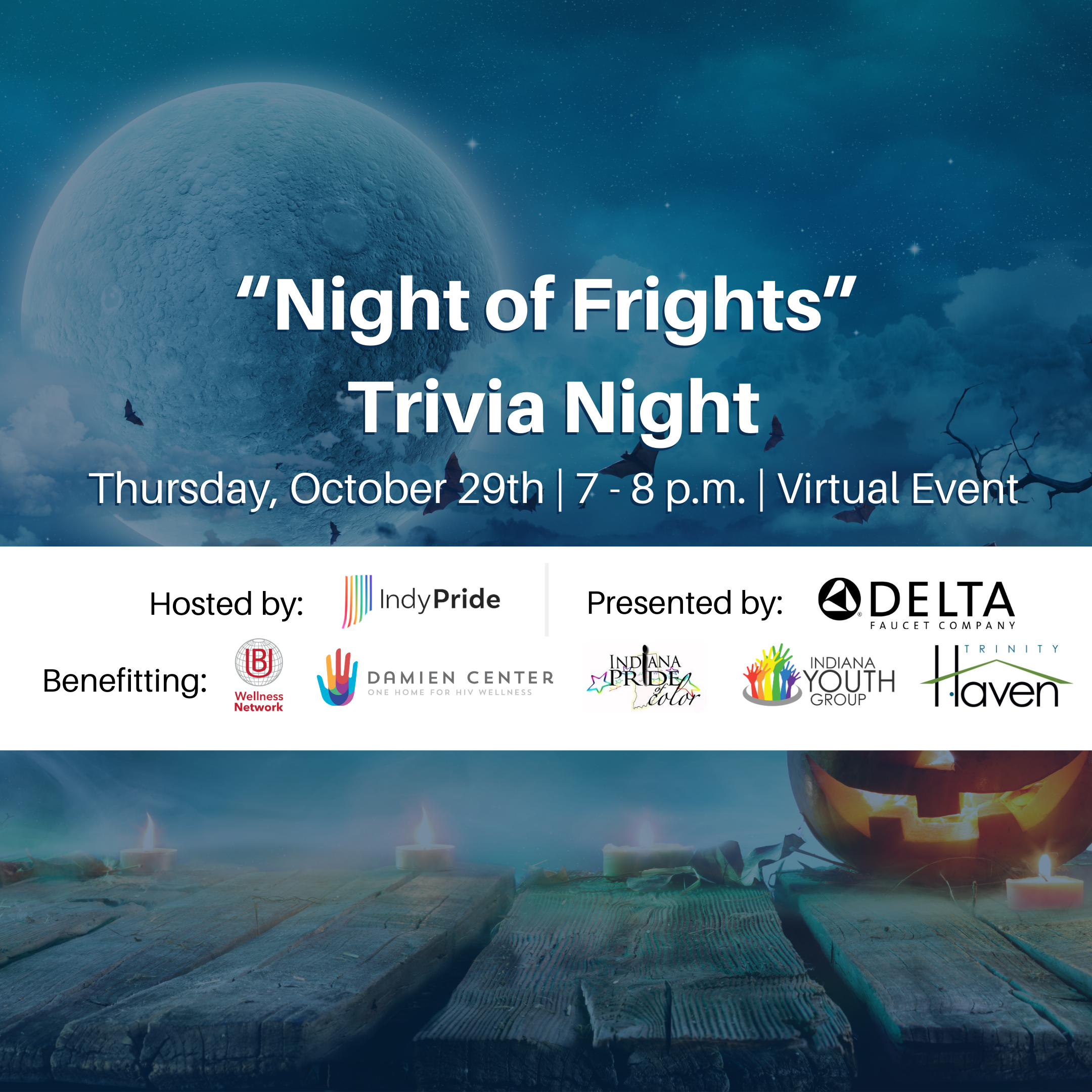 "Night of Frights" Trivia Night Presented by Delta Faucet Company
Virtual Event
October 29, 2020
7:00 pm - 8:00 pm
Play trivia and cheer on your favorite LGBTQ+ nonprofit team for a chance for their organization to receive monetary prizes from Delta Faucet Company. The organization with the highest score will receive the grand prize of $2,500!
"Night of Frights" Trivia Night will include the following categories. Each round of trivia will have five questions.
– Ghouls & Ghosts
– Haunts & Horror
– Crime & Mystery
How to Play "Night of Frights" Trivia
? Use the "Register" button to register for the event and select the team you will play for during the trivia night.
Note: You must be registered via Eventbrite to play. Registered attendees will receive an email with the details on how to play and the event link 30 minutes before the event. Space is limited so sign up today!
✅ When registering, each ticket is labeled with the organization team name that you can select to play for during the game. We encourage you to click on each organization below to learn more about their services and consider supporting them by giving a donation.
? You will need a laptop, desktop, or smartphone to view the game play and see the questions.
? You will need a second web browser window open or smartphone device to play the game on the trivia site.
?Be sure to grab snacks and refreshments to enjoy while you play along.
? ASL interpreter will be provided for this event.
? Special thanks to Delta Faucet Company for sponsoring this event!
Indy Pride is teaming up with QUIT NOW INDIANA to encourage healthy lifestyles for all members of our community with all Pride events being tobacco-free. For support and resources to quit tobacco, visit them at quitnowindiana.comor call 1-800-QUIT-NOW.
Get Tickets
Other Events You May Like