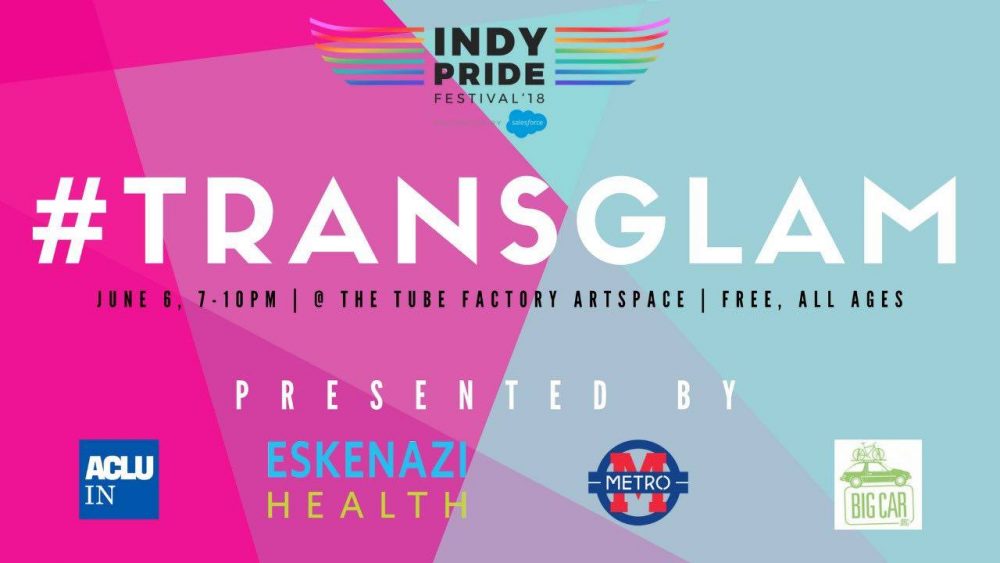 #TransGlam Sponsored by Eskenazi Health
The Tube Factory
June 6, 2018
7:00 pm - 7:00 pm
On June 6, Indy's trans community invites you to join us during Pride Week at the Tube Factory Artspace for #TransGlam – a free night of music, dancing, friendship and fun. Dance the night away or chill, socialize and play games. The party starts at 7pm.
What does your #TransGlam look like? A sparkly ball gown? A jean jacket and a t-shirt? A tux and a bow tie? Anything goes at this queer-formal dance. Bring a date(s), or come solo and show off your style and your moves! Everyone is welcome at #TransGlam.
Special thanks to The Metro and Eskenazi Health for sponsoring this event!
Other Events You May Like