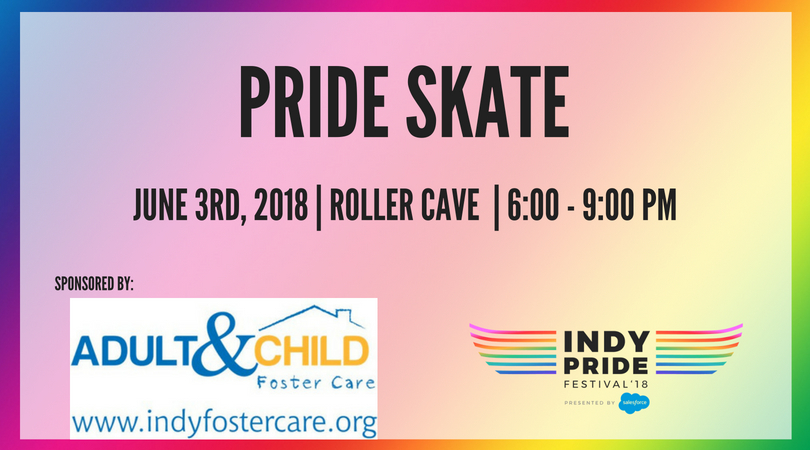 Pride Skate Presented by Adult and Child
Roller Cave
June 3, 2018
6:00 pm - 9:00 pm
Pride Skate is fun for the entire family as we dress up, put on our wheels, and race around the rink. This year we are having a disco theme, so break out the sequins and the bell bottoms and come on out!
This all-ages event will take place from 6pm-9pm at the Roller Cave Family Fun Center (8734 East 21st St.) on the east side of Indianapolis.
Admission is $7 for children (ages 12 and under) and $12 for adults. Skate rental, two slices of pizza, soft drinks (with free refills), and popcorn are included with the event's admission.
Thank you to Adult and Child for sponsoring this event who will be on site with information about foster care and adoption services.
We will see you there!
Other Events You May Like