2020 Hall of Fame Award Winners
2020 Volunteer of the Year Award Winners
2020 Essential Worker Spotlights
Lynden Gracie
Nomination: My husband works in a nursing home as a housekeeper. Through these COVID-infested months there have been constant changes as to the standards of cleanliness, especially among the most vulnerable of our population. My husband cares deeply for the elderly he comes into contact with and has regularly been subject to a ridiculous lack of support from the company he works for. They have only just made weekly testing mandatory and there have been a number of false positives. With all this stress and danger he still gets up every day to head into work to make sure these people are as safe as possible. He regularly stays hours past his shift to make sure things are done and sometimes doesn't get paid for it. He never asks for special recognition and is even embarrassed when he receives it. I am daily hearing about people intentionally misgendering him, even though he's got a decent beard and musculature going, just to be bigoted. He still goes into work among all this hate, though he's starting to burn out. Even just a note of thanks and encouragement from someone other than me would be a huge boost to his convictions and self-esteem.
Shaina Contic
Nomination: Shaina is a Physician Assistant at IU Methodist and since the beginning of the pandemic she began treating patients coming in from COVID and other diseases and doing anything in her Power to help other community members in need. In addition, the hospital was in need of additional providers as some began to fall ill and they began having more COVID cases, Shaina stepped up by taking additional shifts in her days off covering for infectious disease and continued to care for her patients and all the community being affected by the pandemic. Shaina is part of the LGBTQ+ community and continues to show the resilience and the care that our community has for each other.
Tom Molina Duarte
Nomination: Tom joined Adult & Child during the pandemic this year. He is the ACT (assertive community treatment) team therapist. ACT is an evidenced-based practice that offers treatment, rehabilitation, and support services, using a person-centered, recovery-based approach, to individuals that have been diagnosed with serious mental illness. Our city has prioritized the most vulnerable individuals experiencing homelessness to be eligible for a referral to this ACT team. Serving this population takes a great deal of care and consideration. Tom has knocked it out of the park. He meets clients right where they are at. Many times he is doing this on the streets and at encampments. He follows the lead of each client and shows great respect to those he serves (and works with). His service shows that he acknowledges the inherent dignity in all individuals. I am an outreach worker who helps Tom connect these clients to the ACT team. I can honestly say that each client has felt safe with Tom. They have felt safe to be who they are and to open up. This is a victory like no other. Tom has met this challenge during the pandemic. He is on the streets daily serving the most vulnerable. It doesn't get more essential than that!
Tyler ElBarassi
Nomination: Tyler ElBarassi is a special education teacher serving public elementary students at a highly diverse school in Indianapolis. Tyler is devoted to her students and community; she moves mountains to accommodate and serve the families she works with, and she has helped hundreds of children grow and develop! In the midst of a global pandemic, Tyler found creative, unique ways to serve her students and meet their needs. Now that she and her colleagues are back in the classroom full-time for in-person school, Tyler is going above and beyond to ensure her students are safe and comfortable as they adhere to new COVID-19 regulations. A product of the east side of Indianapolis, Tyler is happily engaged to her fiancé, Shondra, and the pair is looking forward to their 2021 wedding!
2019 Hall of Fame Award Winners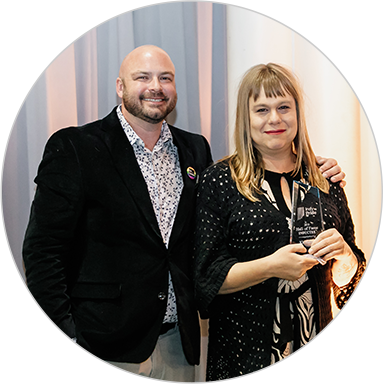 Kit Malone
It is hard to attend a community event or participate in leadership and advocacy work in our community and not know Kit Malone. She is a fierce warrior, protector, and nurturer in our community, specifically for our Trans community.

Kit works tirelessly to protect our rights through her work at the ACLU, which would be enough to exhaust anyone, but she doesn't stop their. Kit travels the state, organizes grassroots campaigns, builds relationships with members of our community, and gives her time, talent, and fortune to make Indiana a better place for our community. Her resume' of accomplishments is long and distinguished.

She is an advisor and guide to many, she is someone who will meet with legislators to advocate for our community and go straight to an event to roll her up her sleeves and get to work. She is a past board member of Indy Pride, consults with our Festival Planning Committee and leadership often, and continues to organize TransGlam, among other events throughout the year.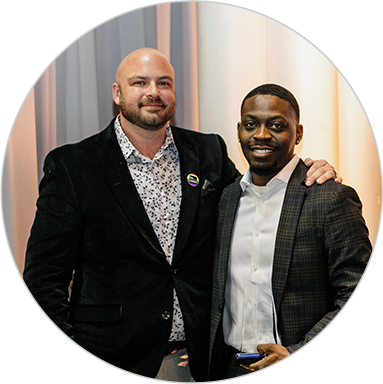 BU Wellness
For over 15 years, BU Wellness, formerly Brothers United, has provided HIV/AIDS care, with a focus on the African American Community in Indianapolis. They are the largest African American AIDS service organizations in the State of Indiana.

For 15 years, they have built community partnerships, identified risk factors, and built programming to meet the needs of those in our community at risk or living with HIV/AIDS. At times, they have faced great odds to treat and prevent HIV/AIDS within the African American community, confronting ignorance, racism, and stigma.

With grace and care, they have evolved over time, expanded their services and reach, and work to de-stigmatize HIV/AIDS in Indianapolis. Their staff and volunteers treat their clients with care, grace, and acceptance. Because of their work, our community is safer, more educated, and receives the necessary medical treatment needed to live.
2019 Business Partners of the Year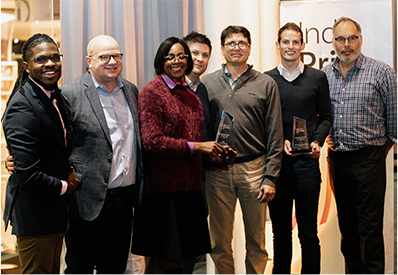 Delta Faucet Company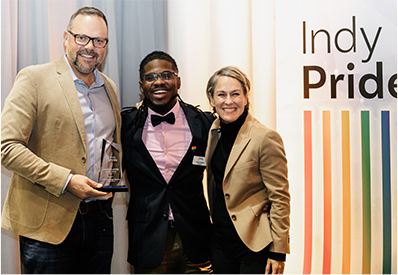 LUNA Language Services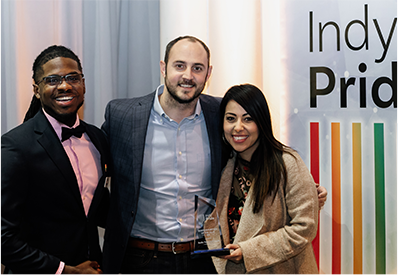 RadioNOW & Radio La Grande
2019 Volunteers of the Year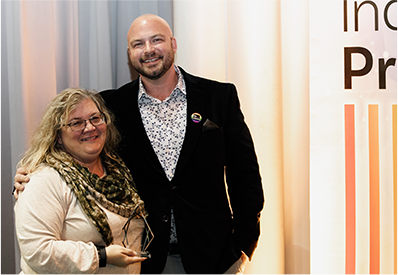 Shere Brooks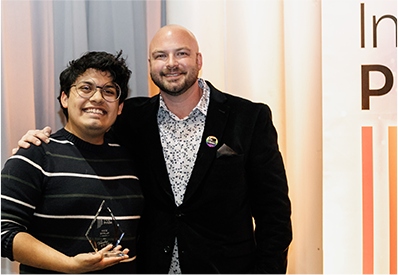 Nick Dunlap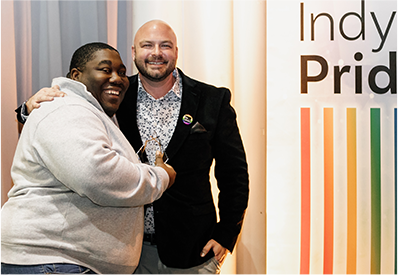 Brandon Glenn (Pat Yo Weave)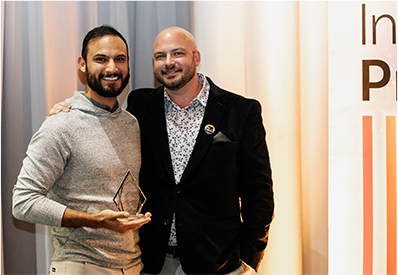 A.J. Olivarez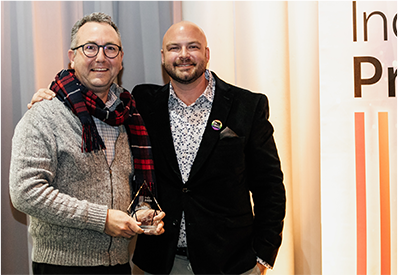 Andy Stone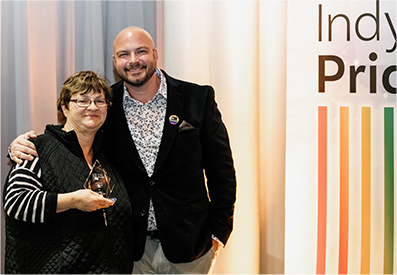 Eunice Vaughn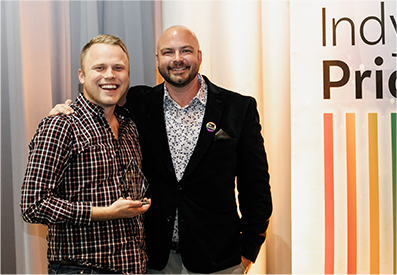 Ian Weber
Not pictured in photos:
Ashley Handberg
Laurie Handberg
Cindy Hoppe
Ty Ford
Stay informed.
Sign up for our newsletter.