The Indy Pride Board of Directors is an all-volunteer board of directors, who act as a working board, filling executive positions to take care of most working functions of the organization. Indy Pride, Inc. has recently grown large enough to hire an Executive Director and support staff to create more efficiencies and consistency within programs, operations, administration, and management from year to year. The members of the Indy Pride Board of Directors continue to contribute their time, talents, ideas, and opinions to advance the goals of the organization.
Below you will find the Slate for the 2023 Indy Pride Board of Directors. These are members of our current board that are up for re-election or members of the community who have been nominated by the community and interviewed by a volunteer committee for your consideration. Please scroll down to see photos and bios of these candidates.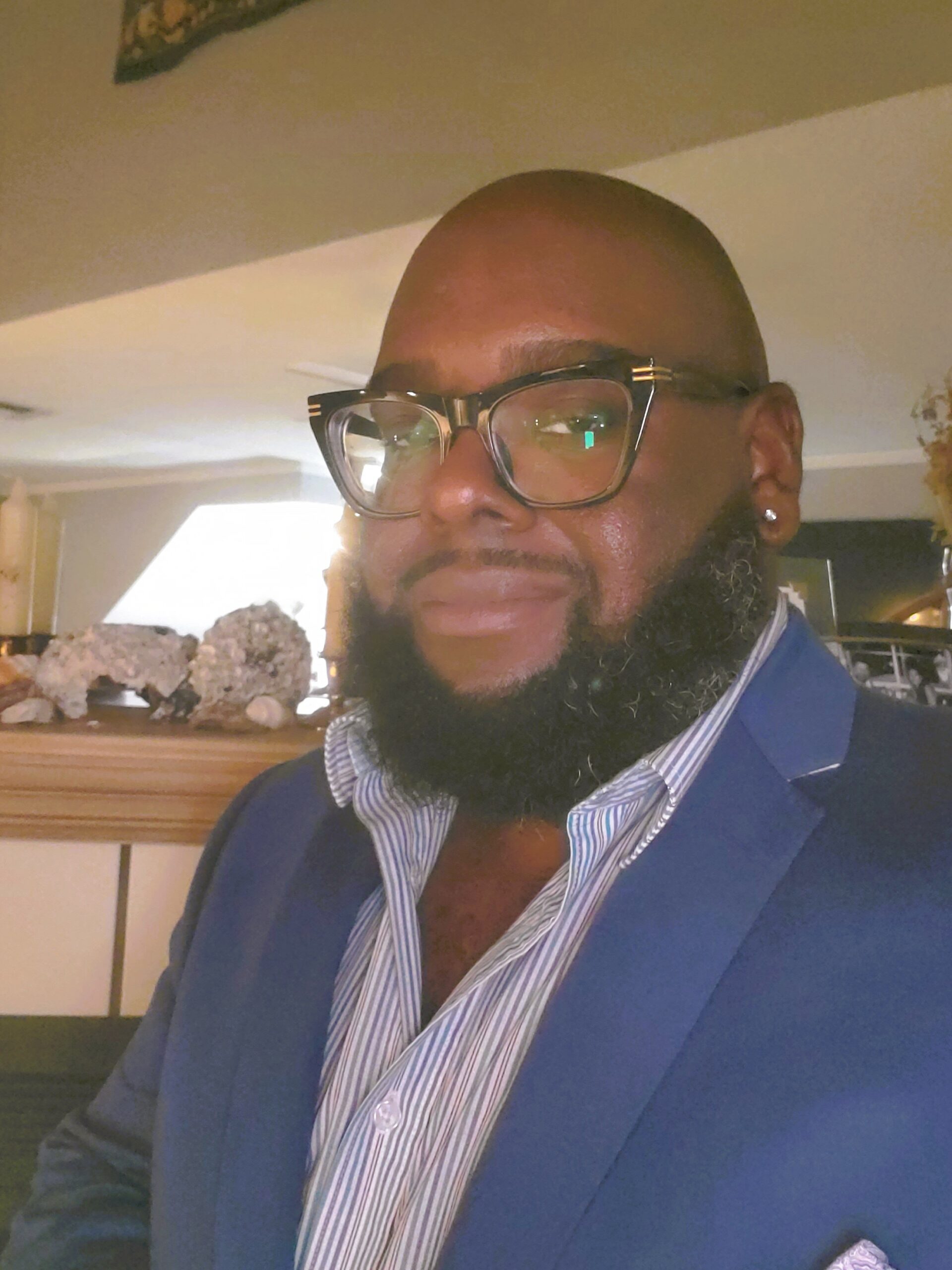 Bryan Ball Carvajal (He/Him)
Bryan Ball Carvajal has a Human Services/Psychology background working with a multitude of populations. When Bryan first decided to go into Human Services/Psychology, after returning to college in 2012, he knew that he had a passion to advocate for the LGBTQ+ community (which he is a part of),at-risk youth/young adults, and Life Coaching. Since 2015, Bryan has worked in a variety of settings, such as youth homes with individuals who were impacted from trauma and struggled with their identity/sexuality. In the spring of 2022, he accepted a role with the United Way of Central Indiana on the Impact/Family Opportunity Team. Bryan resides in the Community Heights neighborhood on the near East side of Indianapolis.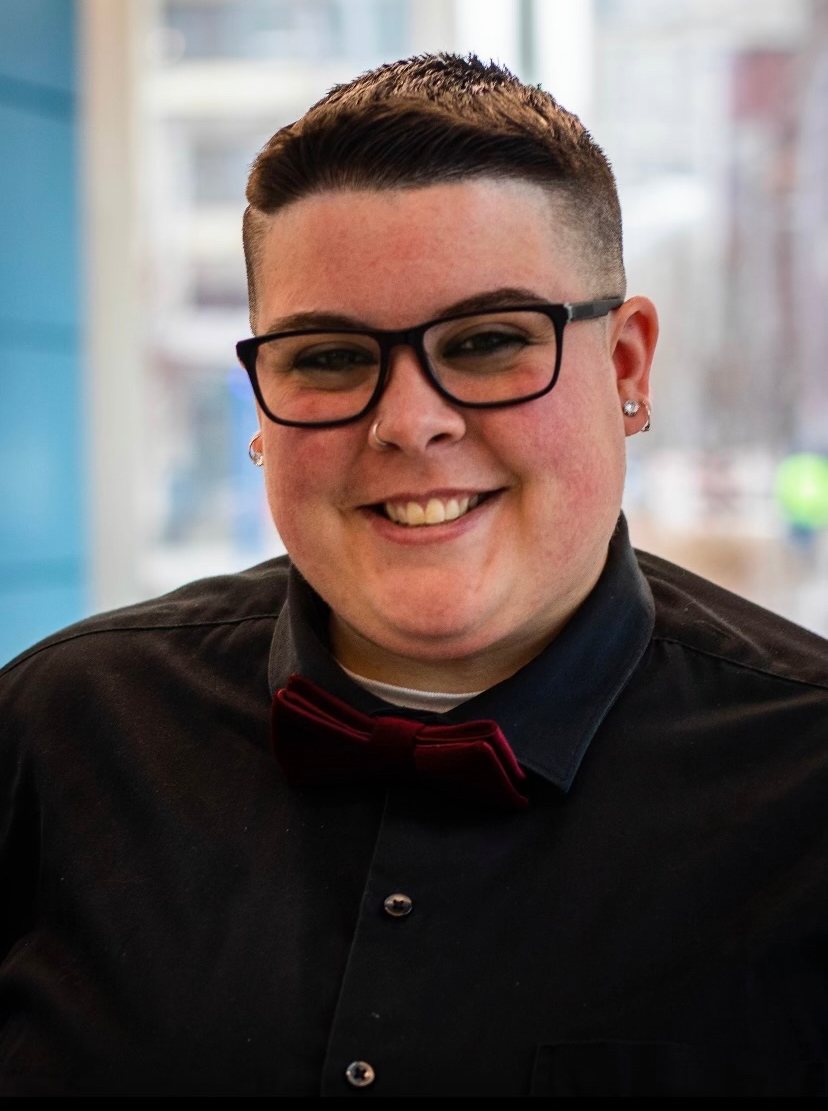 Chelci Hunter (She/Her)
Chelci currently works as an advocate for businesses owned or operated by minorities, women, veterans, individuals with a disability(ies), and the LGBTQIA+ community with the Indianapolis Airport Authority. In the evenings she attends IUPUI's O'Neill School of Public and Environmental Affairs as a full-time student with a concentration in Civic Leadership and Law. Chelci's hobbies include spending time with her family, going to hockey games, and binge watching new and adventurous series on streaming services. She resides on the south side of Indianapolis with her 13lb cat, Nutter Butter "Kiki.".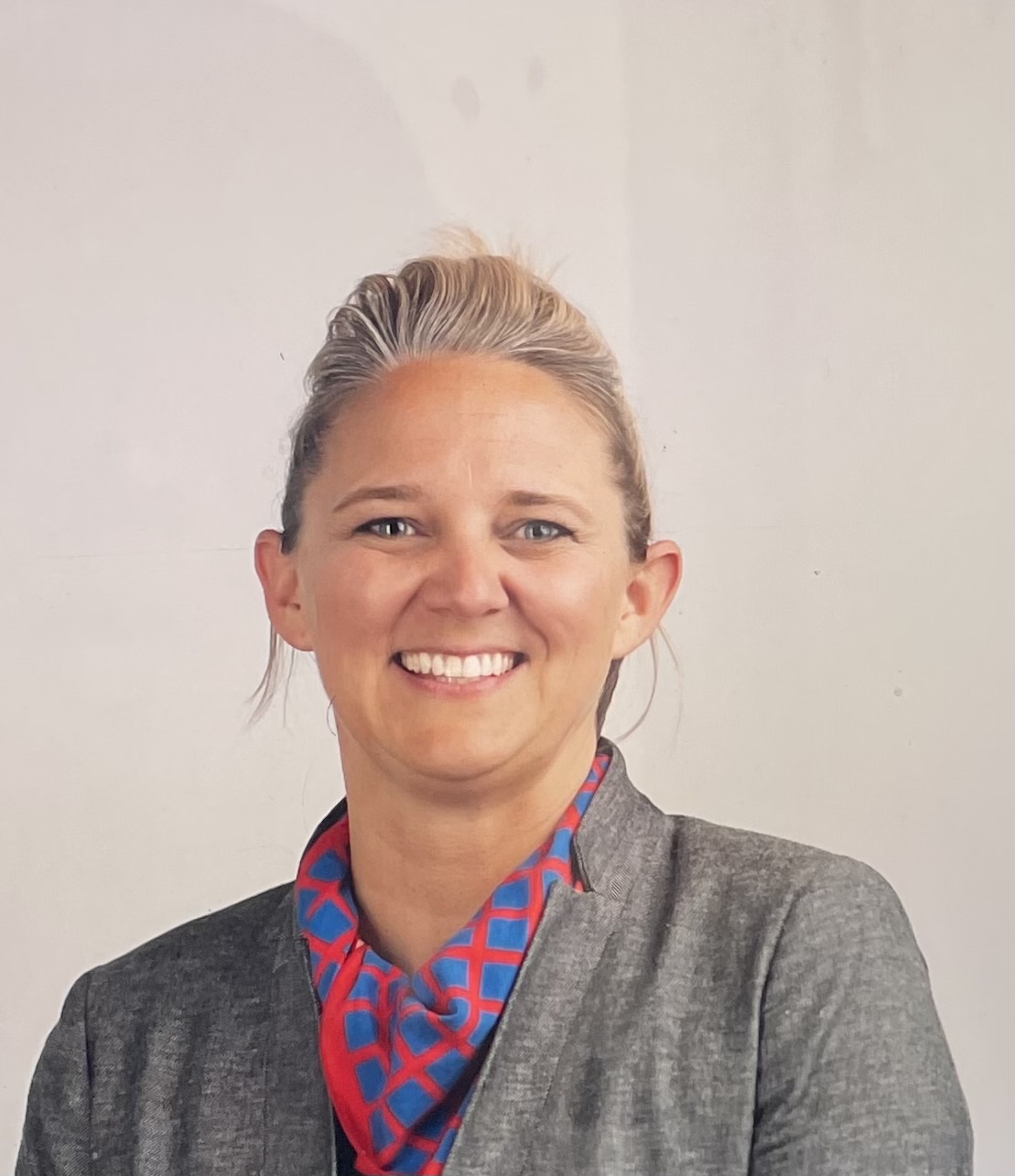 Jenny Boyts (She/Her)
Jenny has served on the Indy Pride Board of Directors for two years, most recently serving the last year as the Board President. In addition to her desire to continue building community, Jenny is also committed to continue the work of fulfilling the promises made for Indy Pride to become a more inclusive, anti-racist, and equitable organization for the entire Indianapolis LGBTQ+ community. Jenny works in the field of Community Development at IFF, a Midwest community development financial institution. Jenny leads IFFs K12 education work and vacant facility adaptive reuse efforts in Indianapolis and across the Midwest to drive transformational change.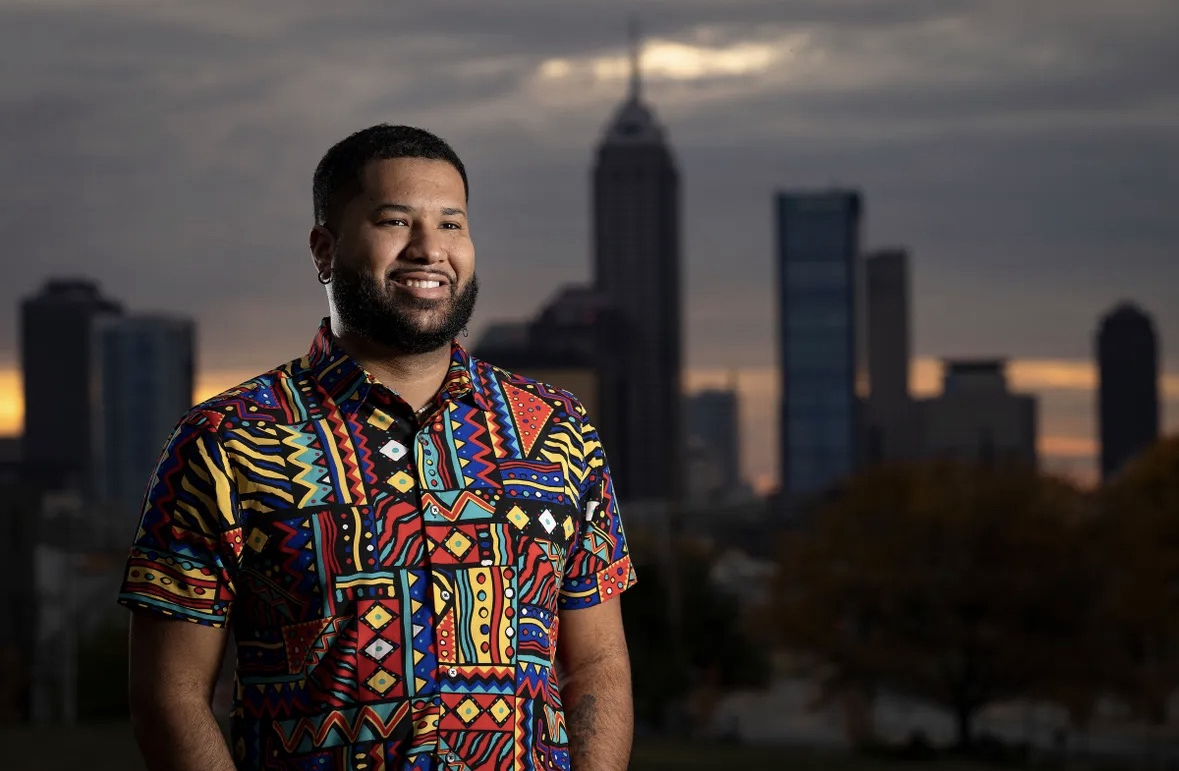 Jose Castillo Jimenez (He/Him)
Jose, a native of Venezuela and Dominican Republic, is filled with passion, sazón, and energy. Jose is involved with multiple nonprofits around the city that are trailblazing new ideas and initiatives for future generations. You can also find him on the dance floor at any event or cooking in the kitchen. Jose is excited to bring more diversity, equity, inclusion, and accessibility to the queer community in Indy.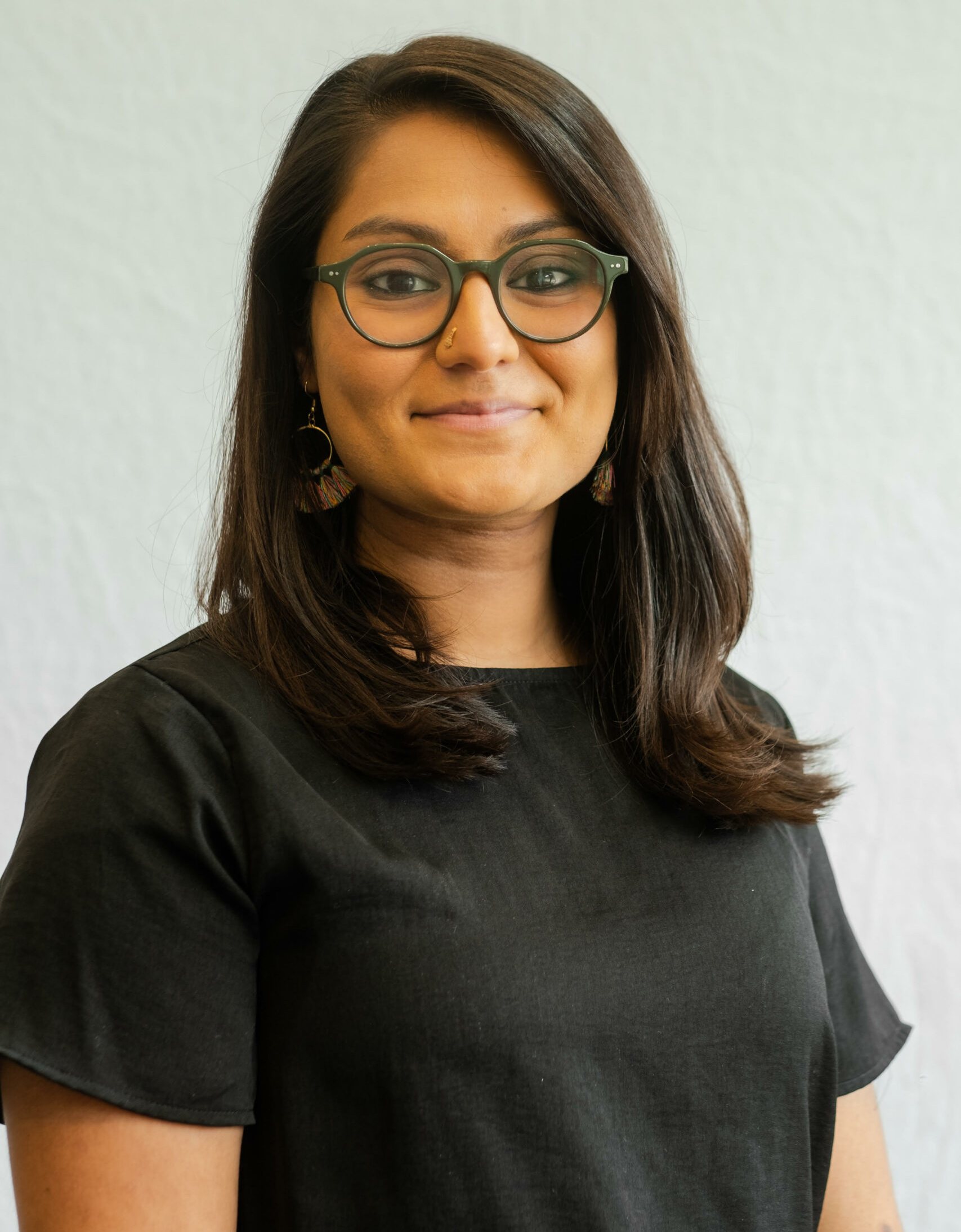 Komal Sheth (She/Her)
Komal Sheth is a proud Indy transplant of over ten years who has built a life here with her fiancé, Aly, and two rescue dogs, Brewster and Luna. With a background in nursing, Komal made the leap into the marketing and branding industry. During her tenure as Marketing & Culture Manager at Circle Beverage, Komal spearheaded a fundraising campaign with the launch of a new national seasonal flavor. The campaign was in partnership with True Colors United, an organization devoted to ending youth homelessness, particularly among the LGBTQ young people. Now, Komal has her own company, Sheth Strategies, LLC, where she provides strategic brand identity development for businesses of all sizes. Komal is passionate about advocating for inclusivity and equity in Indianapolis and actively works to make her community a better place for all..
The deadline to register to vote is 5:30 p.m. on Wednesday, December 21st, 2022.
Vote Now