2021 Board of Directors Slate
The Indy Pride Board of Directors is an all-volunteer board of directors, who act as a working board, filling executive positions to take care of most working functions of the organization. Indy Pride, Inc. has recently grown large enough to hire an Executive Director and support staff to create more efficiencies and consistency within programs, operations, administration, and management from year to year. The members of the Indy Pride Board of Directors continue to contribute their time, talents, ideas, and opinions to advance the goals of the organization.
Below you will find the Slate for the 2021 Indy Pride Board of Directors. These are members of our current Board that are up for re-election or members of the community who have been nominated by the community and interviewed by a volunteer committee for your consideration. Please click on the nominee's names to find more information, or scroll down to see photos and bios of these candidates.
Note: These are the nominees for the Indy Pride Board of Directors that will be voted on this year. We have 10 additional members of our Board of Directors that will be returning for the second year of their commitment and will be up for re-election next year. See more information about our
full Indy Pride Team
.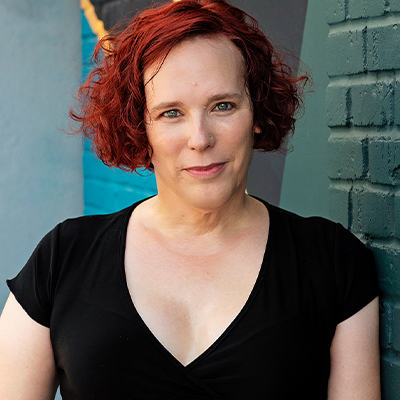 Addison Smith (they/she)
Addison (Addi) Smith is a speaker and educator on LGBTQ+ issues from the greater Indianapolis area. Their study of modern gender theory began as a way to understand themself after they accepted that they are a transgender person and then became the basis of a final creative project for a degree in Digital Storytelling. Combining that with their teaching experience, Addison began offering their services as a public speaker and educator through their website Addison's Agenda (addisonsagenda.com). They have spoken extensively in the Indianapolis area to corporate, educational, and religious groups both in person and virtually. They have been the Director of Education for Indy Pride since 2018 and also serves on the Board of Directors of Gender Nexus.
View Addison's LinkedIn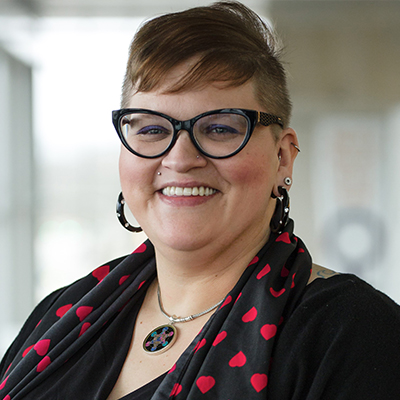 Charlette Bowling (she/they)
Charlette Bowling received their Bachelor's in General Studies with a double minor in Communication Studies and Sociology. In their undergraduate program, they served as a student ambassador for the IUPUI School of Liberal Arts (SLA), they participated as a peer mentor for both the Nina Mason Pulliam and 21st Century Scholar Support programs for multiple years and achieved the acknowledgment of being on the Dean's list for their final three semesters in their undergraduate degree. Charlette works with the IUPUI SLA Global Health Communication Center (GHCC) and the World Health Organization (WHO) on research regarding Community Engagement Framework with Dr. John Parrish-Sprowl, the Director of the GHCC. She was accepted as a Master's student in the Applied Communication Program at IUPUI SLA in January 2020, where she has continued to work in a research assistant capacity at the GHCC with Dr. Parrish-Sprowl.
Charlette currently serves on Indy Pride's Board of Directors and fills the role of Director of Inclusion and Diversity. They also have a full-time staff position at IUPUI in the Office of Equal Opportunity and plans to serve as associate faculty in the spring of 2021. Charlette is passionate about being of service to the LGBTQIA+ community and finding the most effective ways of reaching all people in intersectional spaces. Charlette became an ordained minister in 2012 and is also an entrepreneur in working with the delivery of healing intuitive messages and counseling in a spiritual capacity as well as connecting their own life story and experiences with their work. They have to construct their own testimonial and story to reach everyone since 2011, but the story continues as they gain more experiences with their service, work, and graduate program studies and research.
View Charlette's LinkedIn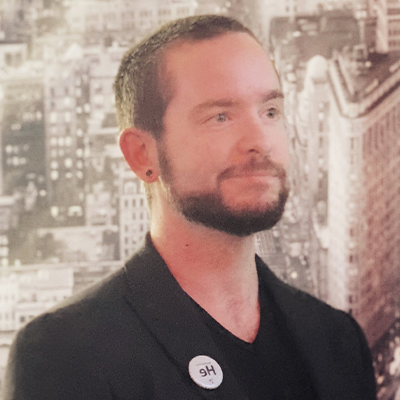 Craig Ervin (he/him)
Craig Ervin was born and raised in Indiana. He has worked in Accounting and Finance for nearly 20 years and currently serves as Controller for a local nonprofit. Craig's first year on the board was 2020 and he looks to continue his volunteer service to Indy Pride. During downtime, Craig enjoys gaming, singing in the car, and chasing after his cats Bishop & Bailey.
View Craig's LinkedIn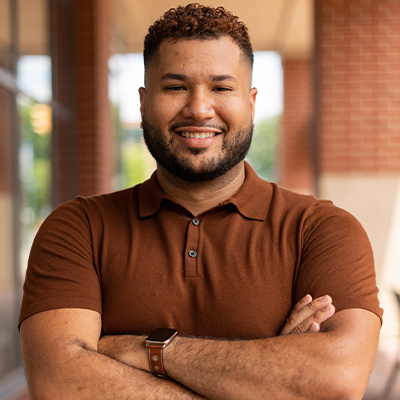 Jay Castillo Jimenez (he/his)
Jay Castillo Jimenez graduated from IUPUI in 2016 and immediately started working for Apple. There, Jay focused on global merchandising/customer experience, however, he wanted to focus on giving back to my community. Using the skills he gained in his previous position, he founded a nonprofit, Proyecto Siembra, with some former classmates. Project Siembra focuses on giving the tools and resources necessary for the Latinx community to thrive in today's climate. In July, Jay started working at Shalom Health Care Center as an HIV Educator/Outreach Specialist, where he hopes to continue to serve others. Jay is excited to join the Indy Pride board to bring on new and challenging ideas to impact and diversify the city!
View Jay's LinkedIn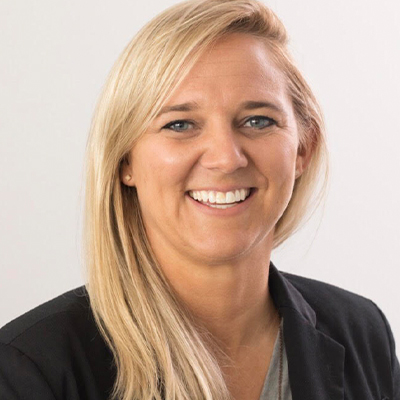 Jenny Boyts (she/hers)
As a native Texan, Jenny Boyts has built her community and home in Indianapolis and is eager to support and invest in the work of Indy Pride as a Board member. Jenny has spent over a decade working in the K12 education sector and is currently the Director of School Services for IFF, a Community Development Financial Institution (CDFI). Jenny is responsible for developing and implementing major, multi-year initiatives to build equitable K12 education access to all communities, families, and children in the Midwest. She is a graduate of Indiana University and holds a Master of Public Administration from the University of Colorado-Denver.
Returning to Indianapolis after four years away, Jenny is eager to deeply support the work of Indy Pride and invest in pushing Indianapolis to be a more equitable community, rooted in racial justice and equality for all Hoosiers.
View Jenny's LinkedIn
Joseph Coleman (he/him)
Joseph Coleman has lived in Indianapolis for 5 years and is originally a native of Gary, IN. While residing here, Joseph has performed in numerous musicals, started his own baking business (Joey's Soulful Sweets), and operates various nonprofit organizations, one of which was Indiana Pride of Color (IPOC). In addition to that, Joseph has worked in the Marketing and Technology career fields with his most recent role being the Senior Partner for Technology Innovation for Juneteenth Social. He's been a strong voice advocating for equality and inclusion within the black and lgbtq+ communities and looks to bridge the intersectional gap between the two.
View Joseph's LinkedIn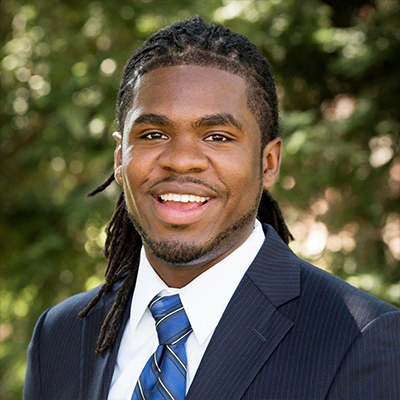 Larry Stribling (he/him)
Larry K. Stribling is a native of Chicago and a master's graduate of the University of Illinois at Urbana Champaign. Larry moved to Indianapolis in 2016 and found a home in Indy through engagements with the LGBTQ+ community non-profit organizations. Larry is a public health professional with a passion for building relationships, team management, as well as fostering space for diversity, inclusion, and belonging. Larry has served as the President of the Board of Directors for Indy Pride for 2 years. In Larry's spare time, he enjoys traveling, cooking, singing and spending time with loved ones. Larry is excited and hopeful for the continued impact Indy Pride will have on the LGBTQ+ community within Indianapolis and the State of Indiana.
View Larry's LinkedIn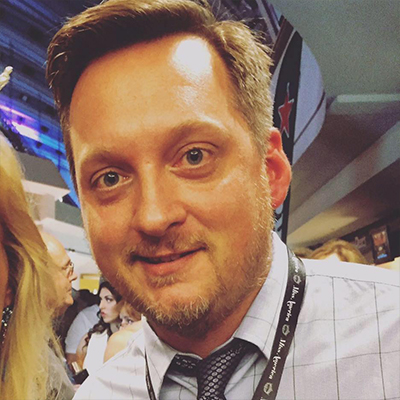 Matthew Holley, Ph.D. (he/his)
Dr. Matthew Holley is an Assistant Professor of Family Medicine at the Indiana University School of Medicine on the IUPUI campus. In addition, he serves as the Associate Director of Medical Student Education and the Statewide Course Director for Foundations of Clinical Practice (FCP) Year One. Originally from Illinois, Matt has an extensive background in leadership development through his previous work with nonprofit organizations such as United Way of Central Indiana, the North-American Interfraternity Conference, and Alpha Chi Omega Fraternity & Foundation.

His work and commitment to community service have earned him the Indiana University Trustees Teaching Award, IUPUI Chancellor's Diversity Scholar Award, the Indianapolis Business Journal's 40 Under 40 award, and the Indiana Governor's Award for Tomorrow's Leaders. Matt serves or has served on the boards of the Indiana Coalition to End Sexual Assault and Human Trafficking, IU Foundation's Queer Philanthropy Circle, IndyHub and IndyHub Foundation, and OutCare Health. Matt lives with his family and four-legged friends in the Kennedy-King neighborhood in downtown Indianapolis.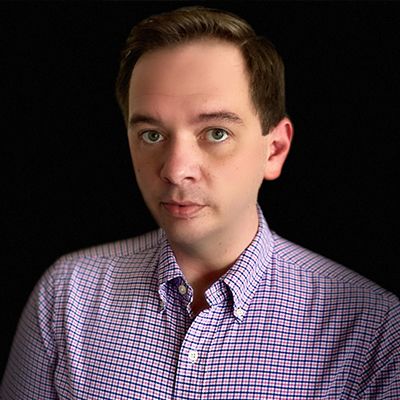 Matthew "Matty" Jacobs (he/his)
Matty was born and raised in Indiana. He attended The University of Applied Sciences in Amsterdam, where he majored in ESL & Education. After completing his studies in The Netherlands, Matty returned to Indianapolis, shifting his focus from education to property management. He accepted a leasing position with J.C. Hart Company, where his passion for community service was reignited. Through J.C. Hart, he has worked on various fundraising campaigns for the United Way and St. Mary's. In addition, he has been actively involved with Basket Brigade, an organization that provides Thanksgiving for families in need throughout Central Indiana. In 2019, Matty joined the Indy Pride Board of Directors for a one-year appointment, serving on the Education and Scholarship Committees.
He currently resides in Fishers with his fiancé Mikey and their three cats, Dante, Samantha, and Treyvon. They recently welcomed the newest addition to their family, a pug named Persephone. In his free time, Matty enjoys traveling, cooking, and "Friday Game Night". Matty is excited for the upcoming year and grateful for the opportunity to continue serving the Indianapolis LGBTQ+ Community.
View Matthew's LinkedIn